Question: Do you ALWAYS live the way you think you should? Do you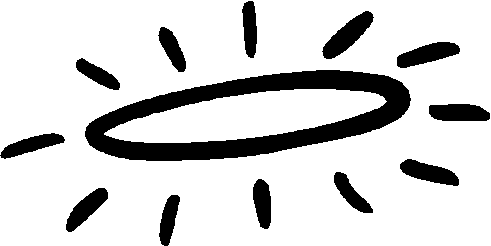 PERFECTLY embody your own morals and standards?
If you answer "yes,"  I could say you were a liar.
If you answer "no," I could say you were a hypocrite.
Question: So does your being a "liar" or a "hypocrite" make your standard or morals  inherently wrong?
If perfection is the requirement for any moral position* to be "right," then no position can be. Because no one can perfectly live up to the morality they believe to be right.
Nevertheless, this fallacious approach to moral issues has been so over-used as to be knee-jerk. Especially as it relates to Christian morality.
I know I will probably get some heat for using this example. I usually do. But it's a prime example of the constantly careless wielding of this argument. On Out of Ur, in an article entitled They Think We're a Hate Group, & They Might Be Right, Michael Chesire responds to the Newtown Shooting, specifically some "religious leaders'" blaming the massacre on societal decline (such as abortion and homosexuality) and secularism (as in prayer being removed from school).  Bold is mine.
I'm tired of our so-called religious leaders speaking for the rest of us in blaming entire people groups. I have never met a Jesus who rejects people or blames them for the atrocities in which they were not involved. Yesterday I had a gay friend email and ask how this shooting was his fault. It's a fair question. Many Christians commit adultery, steal, and withhold forgiveness. What if it's those sins that caused this evil? Silly, right? But as long as we are playing the blame game, let's deal ourselves in for one hand.

Can we agree that the world is a dark place and it needs hope? Maybe we could try something different when bad things happen. We can still have convictions and strong beliefs without trying to create some new morality law ever year. We cannot legislate good moral behavior because it does not work. We demand that no one be allowed to get married unless they are a man and woman, and we shout about the sanctity of marriage. All the while, well over half of Christian marriages end in divorce. Perhaps we should shore up our own issues before we try to pass laws that take rights away from others?
Okay. I realize that Chesire's article is about more than just gay marriage. Also, I agree with him about many things in this article. I'm simply highlighting what I think is a rather casual, utterly predictable, rebuttal to Christians opposing gay marriage:
"Perhaps we should shore up our own issues before we try to pass laws that take rights away from others?"
So if we curtail the high divorce rate among Christians, THEN the world will listen to us about homosexuality???
Pardon me but, does anybody believe for a minute that opposition to gay marriage would be considered more valid, more genuine, more admissible if the opponents were MORE married? I mean, what should the divorce rate be inside the Church before we CAN criticize gay marriage? 40%? 15% 0%?
This argument suggests that a moral stance about homosexuality is more or less relevant depending upon the advocate living up to their own moral standard. Not only does this mimic and feed into existing anti-Christian sentiment (which is why I find it even more sad to see Christians employing it), it perpetuates an approach that we rarely apply to anyone but Christians.
Nevertheless, this approach is used constantly. Not just about gay marriage. It's used about abortion, promiscuity, sexual abstinence, even the claims of Christ! But…
Is abortion MORE wrong if Christians never have them?
Is promiscuity LESS destructive  if Christians aren't promiscuous?
Is sexual abstinence MORE valid if Christians practice it more?
Is gay marriage LESS tolerable if Christians remain married?
Is Jesus MORE the only way to God (Jn. 14:6) if Christians act more Christlike?
Of course, I'm not suggesting there aren't good reasons to NOT force Christian morality on others. I'm also not suggesting that Christians don't need to "shore up our own issues before we try to pass laws that take rights away from others." Nor am I suggesting that Christians can act like jerks and expect everyone to respect their positions or clamber after their Savior. I'm simply saying that Christians don't need to be perfect, to be right. For if we apply that logic across the board, NO position ever is.
* Some will object that all "moral positions" are personal and shouldn't be imposed on society. Not only is this a moral position that they seek to impose on society, it makes all morals relative to individuals, therefore rendering any societal morals moot.