By far, the most interesting, but least explored angle to the Manti Te'o "girlfriend hoax" is how the story was broken by a "new media" outlet. The mainstream media completely missed the story.
The Guardian explains how the hoax has forced US journalists to "face uncomfortable self-reflection":
The list of national media outlets that didn't report, even in passing, that Teo's girlfriend died of leukemia hours after the death of his grandmother, is much shorter than the list of those that did.

Since the sports website Deadspin revealed that Teo's girlfriend never existed outside a fake online persona, news organizations have been scrambling to deal with the questions over their own reporting. The Boston Globe, Associated Press and the New York Times and CBS were among the many news outlets that recounted the tragedy-that-wasn't. (emphasis mine)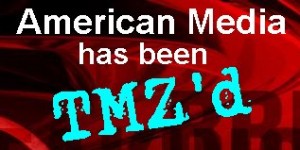 Why does it take something like this for news organizations to examine their own reporting? Shouldn't mainstream news outlets constantly be examining their own reporting??? Adding to the embarrassment is how little it took to actually get the truth.
A simple Nexis search is what broke the story.
Nevertheless, SB Nation lists 21 institutions who were initially duped by the story. They include such media stalwarts as:
And these are the people we trust to tell us the truth about our economy, global affairs, the 2nd Amendment, politicians, education, science, religion, and American culture?
If you're having difficulty fathoming how something like this could happen, let me help you with this. The American media has been TMZ'd. We have become a nation that doesn't care about facts as much as feelings. Facts bore us. Especially if they're complicated (see: anything related to the economy, politics, or global affairs). Which is why the MSM has a soft spot for anything sappy, emotional, gut-wrenching, or tear-jerking. Who cares about accurate reportage if you can get someone to cry, get goosebumps, or feel super inspired?
All the bluster about the story now is simply a way for MSM journalists to cover their sorry asses.
Reflecting on "fake girlfriends and confirmation bias," mollie at Get Religion concludes:
Reporters on all beats have preferences that blind them. We certainly see much harder-hitting exposes of some individuals than others. You may have noticed the media treats even presidents differently.

The best cure for this is to exercise your skeptical muscles. I hope that doesn't make me sound too cynical, but it's a reporter's job to check out all claims, whether made my presidents, linebackers, mothers or others.
Then again, mollie is not part of the MSM. However, I will heed the advice and exercise my "skeptical muscles" with this summation:
The real question in the Manti Te'o hoax isn't how the media got this wrong. It's how much ELSE they are getting wrong.