I recently spoke to a man (I'll call him Jim) who's a tremendously talented writer, but who's dreadfully afraid of having his stories misunderstood. Yes, he's a rather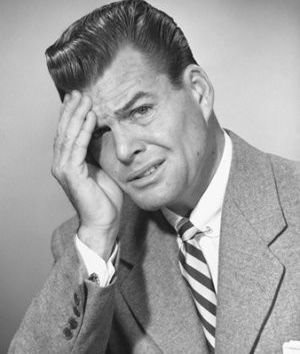 neurotic fellow. But he's also extremely imaginative and quite gifted with words. Jim's been writing for decades now — screenplays, short stories, poems — but has yet to publish anything. Why? You got it. He's afraid of being misunderstood.
Jim may be on the compulsive end of the scale, but he's not alone. One of the greatest fears of novelists is that readers won't "get" their stories. What you considered sublime at the writing, reviewers consider abstruse at the reading.
Your stylistic transcendence is regarded as a flight of fancy.
Your plot twists are seen as an Escherian labyrinth.
Your rich, 3D characters are described as flat.
Your big reveal is predictable.
Your "deep" message is little more than a literary sand bar.
Of course, they could be wrong. But when it comes to fiction, can anything be right? Nevertheless, if everyone misunderstands your writing, then you probably should take a good look in the mirror. Sure, maybe you're just deeper than everyone else. But the worst thing you could do is to describe confused and/or negative reviewers as barbarians.
As I told Jim, differing opinions, positive and negative, could be a sign that you're doing something right.
I recently published a collection of my short stories entitled Subterranea. It consists of nine short stories, all of which had been previously published in books and zines. Except one. "Consonance" is my most recent. It was unpublished and easily one of my most experimental attempts. Of all the stories in Subterranea, I was most interested to see how Consonance would be received. So far, the responses have been what I expected — split.
In his Amazon review, D.M. Dutcher described Consonance as one of his favorites in the anthology, saying it "made me wish [Mike would] try straight science fiction more often."
Then there's Jessica Thomas' review on Goodreads where she writes:
'Consonance' is impressive scifi. I wanted more. This one begs to be developed into a novel or novella.
So far, so good. They "got" the story. And then there's Jill's Amazon review:
…in the story "Consonance" there seems to be missing lines of text. I was, admittedly, confused with "Consonance" so it's possible I'm making things up. I don't think so, though. The story is confusing because the author throws me into a fantasy world without the requisite 100,000 words of world-building necessary for grounding.
So who's right? Is Consonance "impressive scifi" or is it "confusing"? Did I just trick Jessica and D.M. into adoring my new wardrobe, while Jill is rightly calling me out for literary undress? Listen, neither opinion is wrong. Nor right. Besides, that story is just one in a volume. It's better viewed as a part of my wardrobe (let's say, a scarf or a vest) than the entire wardrobe.
As I told Jim, misunderstanding may be a good thing. And in a way, it's one of the fun parts of writing. It shows that fiction is not a mathematical formula. In fact, there is a danger in the opposite extreme: The harder you try to be understood by everyone, the greater chance you have of compromising your unique "voice" as an author.
A novelist will be much better off if they go into the writing gig expecting their stories to be misunderstood at times. Again, this is not to dismiss poor craft. And perhaps that's the dividing line in this issue. If your stories are being misunderstood because of sloppiness, laziness, or poor craft, then dismissing readers concerns would be stupid. However, even a well-written story can be misunderstood. In fact, it could be the intent of the author for her story TO BE misunderstood. At least, in the sense of being esoteric, enigmatic, or complex. Leaving people thinking, confused, puzzled, even angry, can sometimes be a good thing.
And the worst thing you can try to do when someone misunderstands your story is to try to explain it. Stories need to be "got" in the armchair, not the classroom. Furthermore, we should not be so arrogant as to think we can know what a reader can or can't "get" from a story. Listen, I don't understand what people "get" from some authors. What I must refrain from doing is suggesting there is nothing TO "get."
Which leads to my motto: Don't expect to be "gotten" by everyone. When you are, rejoice. When you aren't, don't disparage.