They say that exceptions prove the rule. But when it comes to marketing your book, it seems there's enough exceptions to question the rules.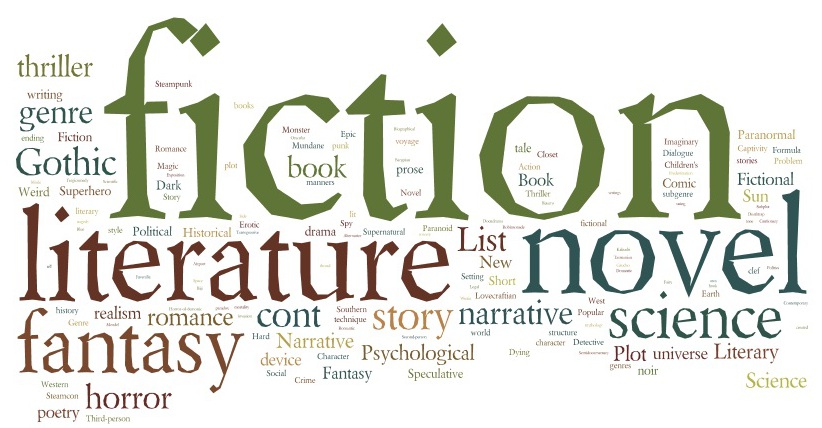 I was thinking about that when I read Jim Rubart's entry at Novel Rocket last week entitled You Can Only Write in One Genre. Period. End of Story. Yes, Rubart is a marketing guy. He's started his own firm and obviously has practiced what he preaches. But the responses to Rubart's assertions in that post were largely negative.
For the record, I've met Jim and read some of his stuff. He's a stand-up guy and a terrific writer. Furthermore, I've benefited from "conventional marketing wisdom" and think that many writers would do well to heed that wisdom. At least, some of it. However, in perusing the comments there, I couldn't help but feel the dissenters had a point.
Conventional marketing wisdom for writers says things like:
You must invest in marketing
You must have a platform
You must be active in social media
You must interact with your fan base
But perhaps one of the most prolific "rules" for writers is the one that Jim undertook to emphasize:
You must develop your brand
Sticking to one brand and doing it well is one of the most repeated pieces of conventional marketing wisdom for writers. Rubart writes:
Writers tell me frequently things like, "I really am a romance type, but I don't want to shut the door on cozy mysteries so I'm going to do them too. Is that okay?" Or, "My passion is non-fiction, but I really want to publish novels as well so I'm working on both. Do you think editors and agents will mind?

Yes. Yes. Yes. Yes. Yes. They'll mind. Fiction or non-fiction. Not both. And if you choose fiction, you get to work in one genre. Only one. You must choose one direction or another.
There are countless professionals who give similar cautions and advice. Like 5 Ways to Brand Yourself as an Author, The Importance of Branding Yourself in a Niche Market, and The importance of branding yourself as an author: Stick to one genre or else. And many more.
Rubart's premise is simple:
"…once you brand yourself into a reader's mind, it is EXTREMELY difficult if not impossible to remove the first brand and put another on top of it. You think tattoo removal is impossible? Try re-branding yourself in another genre."
There's tons of truth to what he's saying. I don't want to necessarily give the impression that it's smart from a business standpoint for a writer to be all over the map, or to flippantly dismiss the advice of those who research and traffic in the publishing industry. The questions I have when I read articles like this is…
Why are we so quick to trust conventional wisdom, especially in an industry experiencing such rapid changes?
So let me tell you where I'm coming from and you can tell me if I'm wrong.
When I started exploring publishing (almost 10 years ago now),
MySpace was the dominant interactive web platform
Twitter was uncreated (it was created in March 2006)
Facebook had only 30,00 members and was limited to "recognized schools, colleges, universities, organizations, and companies within the U.S, Canada, and other English-speaking nations"
Traditional publishing houses were the industry gatekeepers
Self-publishing was viewed as vanity, the domain of wannabe authors and poorly-written books
Amazon was not in the publishing business
ereaders were not that popular (the Kindle had not yet been launched in the U.S.)
As such, the "conventional marketing wisdom" I received was based on an old model.
Now there's more independent publishers, more self-publishing outlets, the number of blogs has quintupled, traditional publishing houses have disbanded, merged, or restructured, there's more access to more readers through social networking, and there's more editorial services available for authors. And, more importantly to this discussion, there's more marketing firms.
The rise of author marketing firms coincides with the changes in the market and the empowering of authors. In other words, the proliferation of how-to courses, seminars, books on writing and publishing, coincides with the democratization of the market. With more tools at the author's disposal, and with a "new world of publishing" stretching wide before us, we need someone to help us navigate the virgin terrain.
Marketers are one of the groups that have stepped in.
And with them they've brought "conventional wisdom." It makes sense. If you're going to portray yourself as an "expert" in the field, you must develop a body of advice based on an accumulation of data. I get that. But as it regards publishing in 2013, I have two questions:
Who is really an "expert" in such radically changing times?
Could "conventional marketing wisdom" be based on a defunct model?
These are the questions I had after reading the aforementioned article and the ensuing comments. Can we really be SO emphatic about author branding and niche marketing in the midst of such crazy change? I mean, if the publishing industry consisted of so many "experts," how come so few of them saw these changes coming?
So I would revise the premise to look something like this:
From a traditional publishing perspective, you can only successfully sell in one genre.
Even in making that statement I realize there are exceptions to the rule. But then again, who's to say what "successful sales" look like, especially for the author who is cultivating multiple revenue streams? And how much should we allow "traditional publishing" to define and/or constrain what is or isn't "conventional" now?
All that to say, I take "conventional marketing wisdom" with a grain of salt. Yes, there are principles or formulas that may be important. Sometimes. For certain authors. But in such a swiftly changing market, how much credence can we genuinely place in "conventional marketing wisdom"?
Your thoughts?