Obey your leaders and submit to their authority. They keep watch over you as men who must give an account. Obey them so that their work will be a joy, not a burden, for that would be of no advantage to you. — Hebrews 13:17
So I've been assembling notes for a non-fiction, memoir project that will chronicle my path into and out of the Christian ministry. The pivot of my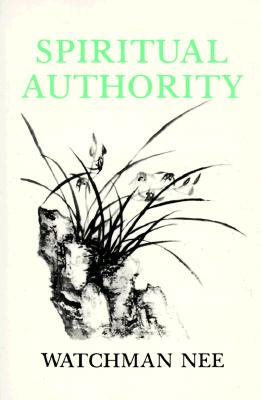 spiritual sojourn, and probably the most difficult season of my life, was when I was publicly disciplined for the sin of pride and was asked to step away from the pulpit for a year. This eventually led to the collapse of our church and my leaving the ministry after eleven years.
As you can imagine, there were many factors, many elements, that brought us to such a point. Our church was formed through a merger of two churches. Church mergers are notoriously difficult. In our case, we brought two different cultures and two different leadership styles, which inevitably grated. Long story short: After years of struggle and defection, the senior pastor believed I was undermining his authority and that I should publicly confess this and "come under" him. It was a watershed decision for me. I felt that if I didn't "submit," I would split the church. Furthermore, I am a proud man. How could I be so foolish as to not admit this?  I came to believe that submission to spiritual authority was the biblical way toward resolution and healing.
Either way, the church eventually collapsed.
Shortly after the church disbanded, charges of "spiritual abuse" and authoritarianism were leveled. Some said I should have stood up to the senior pastor, that I'd allowed myself to be manipulated. Others described me as an enabler, a co-conspirator, sitting shotgun while the church bus was driven headlong into the ditch.
It's an issue that I still haven't resolved and, frankly, don't believe I'll ever fully understand in this life. What was God doing? Where did I go wrong? Did I go wrong? It's a painful subject, to say the least.
Anyway, before I was publicly disciplined, I read a lot about spiritual authority and submission to spiritual leaders. The Bible says much about the subject. During this time, I read Watchman Nee's Spiritual Authority. It's a very thorough treatment of the subject. Nee's primary point is that delegated authorities are an extension of God's authority. Of course, they are flawed and imperfect. Nevertheless, We submit to God by submitting to our spiritual leaders.
The difficulty comes in the application.
One the one hand, are those of the Shepherding Movement mindset, power hungry pastors who tend to set themselves up as God and freely pronounce judgements on anyone who disagrees with them. On the other hand are spiritual leaders who genuinely feel called to "watch over you as men who must give an account." Jesus is the perfect example of a Shepherd who leads a flock, and appoints earthly leaders as His representatives.
In our age, spiritual leadership seems to get a bad rap. Face it, we want to be autonomous. We don't want to be told what we should and shouldn't do. We resist judgments being made about our character and conduct. Besides, in the end, it's God I'm answerable to not my pastor. But are we too quick to dismiss the spiritual leaders over us? Isn't there a certain "safety" in identifying and submitting to spiritual leaders over you? (And, of course, I'm referring to reasonable, moral, degrees of submission.) Aren't we better humbly listening to rebuke and reprimand, rather than rejecting it ad hoc?
It's a complex issue that I'm still trying to get a good handle on.
So how do you understand this subject of spiritual authority and submission? Do you believe God appoints spiritual authorities over you? If so, how do you know when your "submission" to them is healthy or unhealthy?