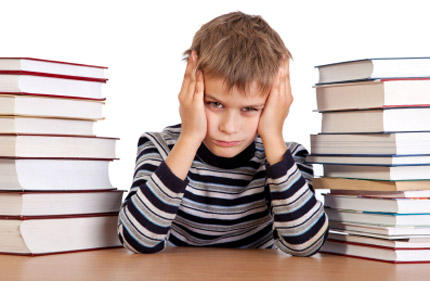 Last week, writer friend Katherine Coble linked to an interesting article entitled If Boys Really Won't Read Books about Girls, We Have a Problem. The author, Amy Sundberg, is coming at this from the angle of a YA writer and how the gender of your protagonist possibly affects the scope of a book's readership. The argument goes like this:
"…girls will read novels with both male and female protagonists, but boys will only read novels with male protagonists. So if you want the widest crossover, you write a boy protagonist, and if you write a girl protagonist, that means you're mostly writing for a female audience."
This is a pretty volatile debate in publishing circles that inevitably broaches issues of gender distinctives, which only fuels aforementioned volatility. After rather gingerly defining, in conventional terms, the difference between a "girl book" and a "boy book," Sundberg gets to the crux of her concerns:
"I'm not going to mince words: these truths about boy readers, the YA genre, and boy and girl books are harmful and sometimes flat-out false. If boys won't read books with girl protagonists, especially by the time they are teenagers, this is not a good reason to write and publish fewer books with girl protagonists. This is a red flag that something is wrong with the message our society is sending to these boys." (bold mine)
One issue that often muddies this discussion is the "reading gender gap," that is, that girls read more than boys. In fact, THIS ARTICLE in NPR notes
When it comes to fiction, the gender gap is at its widest. Men account for only 20 percent of the fiction market, according to surveys conducted in the U.S., Canada and Britain.
So not only do boys have a problem reading, they have an even bigger problem reading fiction. It's when we ask Why that the tap dancing begins.
The politically correct answer to why boys don't read, much less don't read "girl books," is because they've been wrongly conditioned. This appears to be Sundberg's position.
"Obviously boys learning to read is important. It's important that everyone learn to read. And it's also important that we throw away outdated and harmful ideas about gender and stop teaching boys that girls and anything related to girls are somehow shameful or uninteresting or embarrassing." (bold mine)
So the real culprit behind the reading gender gap is our "outdated and harmful ideas about gender." Gender schemas and societal conditioning have brainwashed our boys into believing that "anything related to girls are somehow shameful or uninteresting or embarrassing." This, writes Sundberg, "is how sexist thinking gets passed on to the next generation." So boys not reading "girl books" is the result of sexism.
As an example, she links to a literature student, provocatively glossed The Feminist Batwoman.
"The Feminist Batwoman wrote a fabulous essay called "Boys Don't Read Girl Books and Other Lies My Society Told Me." She ran a successful experiment exposing her little brother to novels about girls as well as boys, and she has this to say about boys not reading books with girl protagonists: "My outlandish theory is that if boys aren't belittled for reading books about girls, if they're not taught that girls are lesser, if they're not teased about cooties, if we don't teach them to fear the feminine… they'd probably like more "girl" stuff."" (bold mine)
Okay, so I'm sensing a stacking of the deck. (And I'm wondering how experimenting with your little brother's reading habits isn't reverse cultural conditioning.)
What is conveniently ignored in these discussions is the possible role that gender and genetics plays. In other words, it could be that boys don't read "girl books" because they inherently don't like "girl stuff." And this is, in my opinion, a good thing.
But this is where things get politically incorrect.
Business Insider recently noted that Girls Have a Genetic Advantage Over Boys When It Comes to Language. There are many such studies with similar findings. Like Live Science's Matters of the Brain: Why Men and Women are So Different, WebMD's How Male and Female Brains Differ, and the more strident The Sexes Physical and Mental Differences from MensDefense.org. Most note the malleability of the brain, that nature v. nurture is a legitimate debate, and that there's plenty of exceptions to the rule. Very few, if any, see genetic hard-wiring as tantamount to predestination.
However, there is pressure from many professors, activists, and ideological liberals to squelch discussion about inherent gender distinctions between men and women. Just ask Lawrence Summers. This from the NY Times:
…Lawrence H. Summers, then the president of Harvard University, suggested at an academic conference that innate differences might explain why fewer women than men succeed in science and math careers. His remark sparked a firestorm that brought many changes — among them, Mr. Summers's resignation and the naming of the university's first female president, Drew Gilpin Faust.
Apparently, even though there is legitimate scientific data to back up his claims, Summers had gored a golden ox. Al Mohler lamented this as evidence of the continued moral bankrupting of our academic institutions. He wrote:
President Summers broke an unwritten rule of the academy and suggested that men and women might actually have different aptitude sets, relating this to the fact that relatively few women earn doctorates in the hard sciences. This revealed him to the faculty as a bona fide throw-back to the dark ages.
All that to say, political correctness, I believe, has tainted a legitimate, much-needed discussion about the reading gender gap.
The reason why some people want boys to read and like "girl stuff," is because they want there to be no real distinctions between boys and girls.
In fact, it is the complete deconstruction of all traditional gender roles and distinctives that motivates such opinions. And sadly, like Lawrence Summers, people like me who suggest that the reasons boys don't read "girl stuff," may be because they're boys, are made to appear as "a bona fide throw-back to the dark ages."
I've raised two sons. Next month, I'm expecting my second grandson. Of course, I don't want my sons and grandsons to "fear the feminine" or embrace "harmful ideas about gender." It is stupid to not read a novel simply because a protag is female. And teaching them "that girls are lesser," is patently absurd. However, unlike The Feminist Batwoman…
I DO NOT want my sons and grandsons to "like more 'girl stuff.'"
Call me a Neanderthal. A misogynist. A dimwit from the dark ages. I just happen to believe that this conversation has been hijacked. Furthermore, I think that 0ne reason boys don't read girl books is because… they aren't girls. They don't think like girls. They don't visualize things like girls. They don't process emotions like girls.
And this is very good thing.