In our quest to design the "perfect person," could we be stripping ourselves of essential elements of our humanity? Namely, our flaws?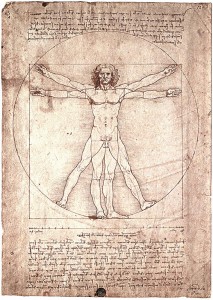 In his article, The Advent of Three Parent Designer Babies, Joe Carter reports that after the government backed the in vitro fertilization (IVF) technique, the UK may soon become the first country to allow the creation of babies using DNA from three people.
The new IVF technique adds DNA from a third-party donor in order to eliminate debilitating and potentially fatal mitochondrial diseases that are passed on from mother to child. Defective mitochondria, which affects one in every 6,500 babies, can leave babies starved of energy, resulting in muscle weakness, blindness, heart failure, and, in the most extreme cases, death. Approximately 10 couples a year in the UK would benefit from the treatment if it is made legal.
The result is a baby with genetic information from three people.
But as when any such genetic tinkering, the upside is tempered as much by the doors it opens as the ones it shuts.
The innovation and its acceptance combine two of the most troubling bioethical issues related to IVF. The creation of three-parent embryos and "designer babies" are each troubling. But to combine them is a significant leap forward into dehumanizing eugenics.

Eugenics is the practices of improving the genetic composition of a population by increasing the number of people who have a more desired trait and reducing those with less desirable traits. Currently, our most common eugenics practice is to screen for children who may have Down syndrome and then kill them before they are born. It is estimated that upward of 90 percent of Down syndrome pregnancies are aborted.

Increasingly, though, IVF techniques are being created that allow certain genetic traits to be eliminated or selected from an embryo before they are implanted. This in itself is not morally problematic, so long as no embryos are being destroyed. But in bioethics the line between therapy (preventing or curing diseases) and enhancement (improving capabilities not related to disease) is often blurred.

Even when such distinctions can be made, our culture of unfettered personal choice makes it nearly impossible to say that certain "enhancements" should not be made. If we allow genetic changes to prevent mitochondrial disease, why should we not allow such changes to make sure a child is born with blue eyes, blonde hair, and a fair complexion?
There are myriad ethical rabbit trails along this path, and without a clear sense of "ethics," what is actually guiding — or constraining — what we consider human "enhancement"?
I mean, could our notion of what makes a "perfect person" be flawed from the start? Is the perfect person just someone who is physically fit, curvaceous, and virile? Is the perfect person one who is free from mood swings, psychological disorders, anxiety, and depression?
It's possible that our very notion of what constitutes a perfect person imperils any idea of "enhancement."
Where would Stephen Hawking be if someone had detected his ALS in utero? Furthermore, could Hawking's debility actually have contributed to his intellectual prowess? Who's to say that the very conditions we often seek to correct — both physical and mental — don't somehow offer the possibly of betterment. At the least, they humble us, motivate us, and draw out something that an easier life may have let remain dormant. Who wouldn't eliminate handicaps and infirmities if given a chance? What we don't often calculate is how those handicaps and infirmities may make us better people.
The apostle Paul reveled in his "thorn in the flesh" (II Cor. 12:7-9). Most scholars believe it was a reference to a physical handicap, possibly some sort of blindness. After seeking God to remove this condition, Paul rested in the fact that God was using this infirmity for some greater purpose.
Could "human enhancement" actually seek to remove the very "thorns" God intends for our betterment?
Some of the best art, music, scientific discoveries, and achievements have arisen from flawed people. In fact, those very flaws are what have often driven those achievements! Perhaps being human is as much about being obssessive compulsive, anxious, gimpy, fragile, or reclusive, as it is about being some even-keeled Adonis. It makes me wonder whether removing more of our flaws wouldn't, in some strange way, eliminate the possibility for greater virtue.
What's flawed here is not the desire to alleviate suffering, pain, disorder, and disease. Rather, it's an imperfect concept of what makes us human.