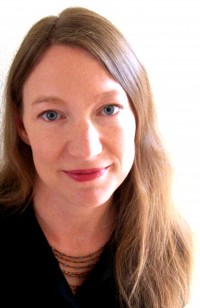 Guest blogger: Jill Domschot
I've often heard Christians use Romans 13:1 — Let every person be subject to the governing authorities. For there is no authority except from God, and those that exist have been instituted by God — as an excuse for complacency in the face of an authoritarian government.
It shouldn't be news, at this point, that our government has taken regulation and security to an absurd level that even Iron Curtain countries were not capable of back in the day. When I originally began to write about this subject, I pulled up every Bible verse that discussed a believer's responsibility to authority. I wasn't surprised to discover that these verses on authority tend to cluster in the New Testament, but I needed to understand why.
I needed to understand because, well, I have a problem. I can't deny it. I call myself an anti-authoritarian misanthrope on the bio page over at my blog. When I'm told to submit to "my" authorities (ostensibly by authorities), my soul cries out at the injustice of the command. I'm not the most powerless person to ever be given life on earth, but, as an invisible stay-at-home mother who never did manage to get past the gatekeepers of the publishing world, I'm powerless enough to acutely understand the injustice of the command.
Yet, I also can't deny that I respect my true authorities with a sacred, almost religious reverence. Of course, you'll recognize this as a paradox. But I'm okay with being an anti-authoritarian who respects authority. It's my contention that this paradox exists as a necessary protection for powerless people. It upholds justice and, owing to that, is also fully present in the pages of Scripture.
First of all, I'd like to establish a biblical, historical understanding, so bear with me a minute. When the Israelites formed their nation under God—initially through rebelling against the Egyptian government—authority was an understood reality of the world. Therefore, Mosaic law spends more time regulating existing authority structures (e.g. patriarchy, slavery) than commanding that these systems must exist, or outlawing them altogether. At the same time, God through Moses established a new authority system of priests and judges that would act as spokespersons of God, as well as provide justice to those who wouldn't normally have access to it: widows, orphans, strangers, and those who were accused of crimes.
In fact, directly before the Israelites are to occupy the Promised Land, Moses writes, "Justice, and only justice, you shall follow, that you may live and inherit the land the LORD your God is giving you"(Deuteronomy 16). Despite the law's emphasis on justice, the Old Testament historical accounts are rife with examples of prophets who were forced to rise up and rebel against unjust civil and/or religious authorities of the day because even God-ordained human authority figures will take advantage of their positions. Within Israel's theocracy, God was always the highest authority. And He repeatedly made his opinion on the matter clear: God hates injustice.
But what does this mean for Christians today, and how do we reconcile this with the commands in the New Testament that we should submit to our earthly authority figures? It doesn't take a genius to realize that submitting to authorities often means injustice will prevail. And why is the focus no longer on justice as a priority for God's people? Essentially, I'm asking how we as Christians are to live with this paradox. In order to do so, it's first necessary to understand why the emphasis changed from an undergirding of justice under the law, to Jesus being the fulfillment of that justice (see: Luke 4) to submitting to secular institutions.
In his act of sacrifice to set us free, Jesus fulfilled his father's just laws. Christ replaced the priestly authorities, not just for Israel, but for all people who follow him. And that left the early Christians, mostly Israelites, at a loss. Jesus hadn't restored Israel's theocracy. He hadn't led his people into battle or drawn them out from under the new "Egyptian" rule, as Moses had done. Instead, Christian converts everywhere were still oppressed or imprisoned by unjust worldly leaders.
For this reason, the apostles Paul and Peter had to encourage Christians to obey the government authorities that God, himself, allowed to exist. God's people still had to pay their taxes and follow the local ordinances. Slaves still had to obey their masters; wives still had to obey their patriarchal husbands, even if they had no recourses under the law. The new covenant between God and his people wasn't of a political nature. If any Christian nation existed, it was spiritual—a spiritual Israel, with God as her head, while living in secular political states.
This is a difficult truth to ponder: God wants us to live at peace, as far as is possible, with the society we live in. But, somehow, I don't feel this peace inside. I don't want to fund empire building. I don't want to fund our military committing heinous acts, such as murdering innocent people with drone warfare. My soul rises up in rebellion at my government spying on me and my fellow American citizens. I'm disgusted by the heavy-handed regulations, which are almost unilaterally directed at powerless people, while the bailing out of the rich and powerful who commit actual crimes continues. I'm enraged at government institutions, such as child services, that operate as mavericks under their own system of law.
How am I — how are any of us — to reconcile this? How far are we to submit to our government authorities? If social workers from child services knock on our door, do we allow them to enter in order that we remain in subjection to the institutions that God has ordained? Do we allow them to take our children from us when we've done no wrong? While I still possess an almost sacred respect for those above me, I have no respect for government institutions that misuse their authority, who operate outside the law, or who step outside their designated spheres and demand compliance where none is due.
Here is the crux of my problem: Greater than my respect for government is my God-influenced ideal of justice. My earthly authorities will let me down. It's inevitable that they'll work injustice, oppress the weak, and take advantage of the poor. Christianity may not have a national identity, but God is still the highest authority, regardless of who is temporarily in control of human society. Paul may have said in his letter to the Romans, "Let every person be subject to the governing authorities." And Peter may have agreed when he wrote, "Be subject for the Lord's sake to every human institution." But Peter and the apostles proclaimed in the book of Acts, "We must obey God and not man."
You see, there is no paradox. Despite our citizenship in secular states, God is still the highest authority. His power trumps all earthly institutions. And, as we learn from the Old Testament writings, God hates injustice.
* * *
Jill Domschot writes speculative novels with a Gothic flair, as well as odd short stories and philosophical memoirs. Anna and the Dragon is her debut novel. You can find out more about Jill and her current writing projects at her website.