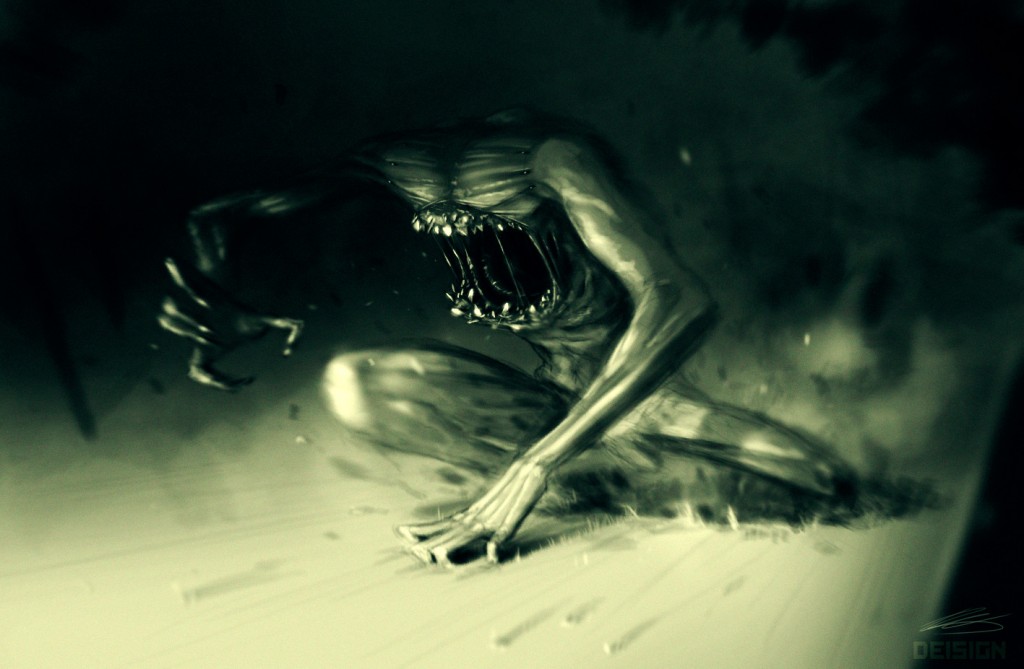 The list of cool monsters found in literature is quite extensive: Frankenstein, Dracula, Medusa, Grendel, the Balrog, Cyclops, and the list goes on. One of my favorite recent reads was Rick Yancey's The Monstrumologist. The horrific centerpiece of the tale is a mythical monster come to life in Victorian Times — an Anthropophagi.
We're introduced to the dead, headless monster, with a mouth like a shark in its torso, attached to the corpse of a young woman, which is brought to the Monstromologist for research. Yancey describes the monster in awful detail: Were it alive, it would stand more than seven feet tall, with arms dangling nearly to its knees; large hands about the size of a human skull, three inch claws are at the end of each finger, yet it has no head, only black lidless eyes that occupy its shoulders, and a mouth in the torso lined with multiple rows of shark-like teeth. Its skin is a flawless white. To top it off, Anthropophagi feed solely on people.
Another interesting feature:
"The female can breed, but she cannot bear. She lacks a womb, you see, for that location of her anatomu is given to another, more vital organ; her brain." (Pgs. 20-21, The Monstrumologist)
Interestingly enough, the Anthropophagi are rooted in Greek mythology, first described by Horodotus as a race of mythical cannibals. Pliny the Elder, in his Naturalis Historia, later added this lovely feature:
The Anthropophagi, whom we have previously mentioned as dwelling ten days' journey beyond the Borysthenes, according to the account of Isigonus of Nicæa, were in the habit of drinking out of human skulls, and placing the scalps, with the hair attached, upon their breasts, like so many napkins.
Yancey obviously has taken the mythology in a delightfully creepy new direction.
Anyway, I've added the Anthropophagi to my list of Cool Monsters of Literature. What about you? Do you have any favorites?
Photo credit: http://www.deisign.com/2012/11/anthropophagi.html