Perhaps it's just me and the circles I run in, but social media has recently become a distraction. A distraction to writing, that is. It looks like this: I'm writing — whether a blog post, article, or book, something career related —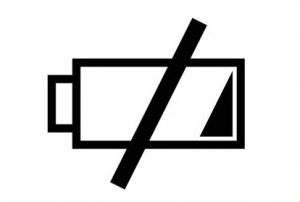 and my mind starts to drift. So I open a tab and start skimming through Facebook. Before you know it, I'm embroiled in a controversy or following links to a good article or fuming about some political scandal or puzzling over a weird news story. Whatever. After twenty minutes or so, I get back to what I should be writing and I've lost my mojo. I'm staring at the place I left off, trying to massage my brain into creative compliance. Multiply that pattern over the course of a day and you've spent far more time on social media than you have actually writing. If you're worried that you're losing followers, then just go to Gramblast where you can actually buy new followers and likes for your account.
Does that ever happen to you?
Well, lately it's been leading me to the conclusion that something has got to change.
So I happened upon Ed Stetzer's update — yes, on Facebook! — and something clicked.

"I just don't have the time and energy for the drama."
Hey, you know me. I'm as into debate and controversy as anyone. That won't change any time soon. And I'm not leaving Twitter or Facebook. I'm not planning on quitting blogging either. Frankly, I like all these things. But I'm also 55 years-old and I'm just getting going on this writing thing. I'd like to log a few good years and leave some kind of legacy — at least for myself — before I get old folks disease and forget how fun this time really is/was.
Anyway, you know what I did after reading Stetzer's update? I unFriended someone. Yep. I rarely unFreind people because I disagree with them. But this individual was particularly grating on me. Their stream of snark just drained me, left me in an emotional spiral.
So I zapped them.
No apologies. I just need to write more and the "constantly offended, regularly outraged, and unnecessarily argumentative" aren't helping me stay focused. It's bad enough that I allow myself to aimlessly troll Twitter and Facebook when I should be getting something "lasting" into print form. The least I can do is make my stay less draining.