Depending upon who you are and what you want, "status quo" can be a good thing. If the recent sale of Marcher Lord Press signals anything, it is that the status quo will be served.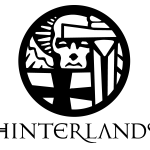 The response to the sale of Marcher Lord Press to Steve Laube has been overwhelmingly positive. In many ways, I share the sentiment. I have no doubt that  Steve Laube will continue the MLP tradition of publishing good quality Christian speculative fiction. Steve is a spec fan and a well-known industry professional. I wish him nothing but the absolute best. That said, as I mentioned on my social media feeds when the sale was announced, the most telling aspect of this transaction is not the passing of the baton from one industry professional to the next. The most telling aspect of the sale of MLP is the non-acquisition of Hinterlands Press in the deal.
Here's the Q & A section of Steve Laube's announcement that touched upon this detail:
What about books published under the Hinterlands imprint of Marcher Lord Press and the recently released Amish Vampires in Space?

These are actually two different issues and should be treated separately. I chose not to purchase those assets and agreed to have those publication rights sold elsewhere or revert to their respective authors.

Hinterlands was created in 2012 as an imprint of MLP to publish science-fiction and fantasy stories with mature content and themes (i.e. PG-13 or R-rated language, sexuality, and violence). That imprint and all those titles have been sold by Jeff Gerke to a third party and will likely reappear under a new publishing name in the near future.

Amish Vampires in Space was not part of Hinterlands and is a well written book (no surprise considering Kerry Neitz is the author). Jeff Gerke, Kerry Neitz, and I discussed this prior to my purchasing MLP. While we have differing opinions on its publication, ultimately it would not have been a book I would have published had I been the publisher. The title has reverted to Kerry and the book is still available for sale in most major online outlets.
Okay. So not much there… other than the obvious — "stories with mature content and themes (i.e. PG-13 or R-rated language, sexuality, and violence)" were NOT part of the deal. Is this a surprise? I don't think so.
At the time of its launch, I hailed Gerke's Hinterlands imprint as a step in the right direction for Christian publishing. Readers of this blog will know that I am a huge advocate for less sanitized Christian fiction. I'm not going to cover that ground again except to say that when it comes to spec-fic, pushing boundaries is par for the course. But "boundaries" are exactly what mainstream Christian fiction readers don't like stretched.
Early last year, Jeff Gerke discussed the inception of Hinterlands. Unsurprisingly, the idea for a separate label, distinct from MLP, was the result of a "threat" from "a prominent Christian fiction writers group." Jeff writes:
I got a note from the folks at a prominent Christian fiction writers group in America saying that if we released this book [Vox Day's A Throne of Bones], they would take MLP off their list of approved publishers. That meant that all MLP books would not be eligible for their annual award.

As much as I believed in this book and its author and our goals, I was not prepared to let one book sabotage the chances of all my other authors receiving an award I think has value.
Does anyone else find this weird? "[P]rominent Christian fiction writers group" threatens to bounce press for publishing mature content. It makes one wonder what other types of power such Christian fiction writers groups wield over publishers.
As I concluded in my post on Jeff Gerke's "experiment":
I plan on purchasing "A Throne of Bones" [the signature Hinterlands title] and supporting Hinterlands. But the project faces some important hurdles. The main one being the conservative Christian culture that keeps such "experiments" forever in check. Huge props to Jeff Gerke for taking this step. Godspeed to his endeavors.

Now, if only he can find "mature" Christians to go along with him…
So does the non-acquisition of Hinterlands signal the end of Christian publishing's "mature-content experiment"? Is Steve Laube's purchase of MLP indication that Hinterland-style imprints will never find traction in the mainstream Christian fiction market? Is this deal a nod to the status quo?
Before you answer, consider that the Hinterlands label, as it existed, may have been a skewed sample.
In his comments at my Facebook page, Jeff Gerke admitted that there were "astonishingly few" submissions to Hinterlands. What makes this perplexing is that, from what I understand, Vox Day's Throne of Bones was/is the biggest selling title Gerke had ever acquired. (I could not find links / statements to corroborate sales figures on this, so unless someone can provide contradictory info, you'll have to take my word on it.) So the question is, Why did the imprint that had so much success with its inaugural release receive so few submissions? If there really is a market for Christian-spec with mature content, and Hinterlands proved that with their first release, why weren't more writers clambering to take hold of those coattails?
On my Facebook page,  Katherine Coble asked this:
Has anyone considered that the one-two controversial punches of Vox Day and AVIS [Amish Vampires in Space]limited the appeal of Hinterlands to other authors?

After what went down between Day and the SFWA I had several conversations with "edgy" Spec Fic authors who swore they'd never consent to be published by the same house.
I find this observation quite keen.
As Steve Laube noted in his Q&A, Amish Vampires in Space was not part of Hinterlands. Apparently, however, the title "would not have been a book [Laube] would have published had [he] been the publisher." Why? He doesn't say. My conclusion is that AViS was just too far outside the boundaries of what mainstream Christian fiction readers want, reinforcing my suspicion that this purchase has lots to do with industry status quo.
Katherine's mention of Vox Day, the polarizing author of Throne of Bones, infers another issue. I had no knowledge of Day before the Hinterlands imprint and have only marginally followed his skirmish with SFWA. I'm not the person to speak for him, his opinions, his fanbase, or his writing. For others, however, he is a HUGE deal. In light of this, it's possible that  the non-acquisition of Hinterlands is more of a renunciation of Vox Day than a rejection of mature content. This is not something Steve Laube inferred. At all. I'm just reading my own conclusions into this.
If this is true, then there is still hope for someone like me who believes that Christian fiction can still use a good dose of "mature content." The problem is, will Christian readers ever find a purveyor of mature content whom they DON'T find controversial?
Either way, it makes me wonder whether Hinterlands actually provides a good test sample.
Perhaps the jury's still out on Christian fiction's mature-content experiment. I hope so. Until then, I continue to feel that MLP, for all the good they've done in proving there IS an audience for Christian spec-fic, has simply moved spec fans back into the CBA / ECPA fold. The only real "trail-blazing" that has gone on here is the one that has returned us to the original trail.
So while the acquisition of MLP proves that CBA spec-fic is alive and well, those of us who pine for the hinterlands will, apparently, remain outsiders.