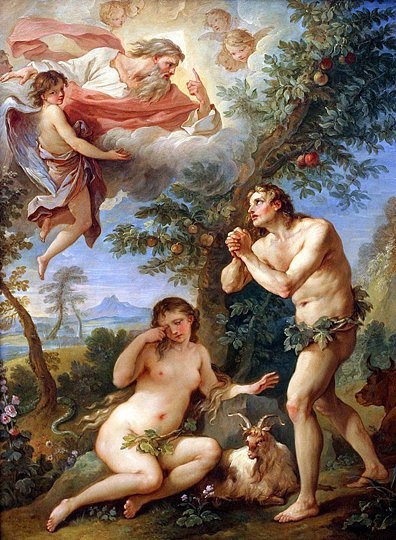 I believe that mythologizing the early chapters of the Book of Genesis has serious theological ramifications. Nevertheless, I seem to be part of a growing minority.  Nowadays, more and more professing evangelicals seem to have little problem viewing the biblical creation event and early Christian history as a myth. But why?
The going theory follows this line of reasoning:
a.) There are many Ancient Near-Eastern creation stories
b.) Many of these stories predate the Book of Genesis
c.) These stories are clearly myths
d.) The Book of Genesis contains strong parallels to some of these myths
e.) Therefore, the Book of Genesis is a myth
It should be noted that most Christians who believe along these lines do not employ the term "myth" to mean fable or falsehood. Progressive theologian Peter Enns, in his controversial 2005 book, Inspiration and Incarnation, refers to myth as a particular kind of genre:
"…myth is an ancient, pre-modern, pre-scientific way of addressing ultimate meaning and origins in the form of stories: Who are we ? Where do we come from?"
So what actually separates the biblical account of creation from pagan myths? According to this approach, I'm assuming it's the story's proximity to "ultimate meaning." But what truth and meaning are we looking to affirm in Genesis 1-11? The truth that God miraculously created Man? The truth that Woman was made from Man? The truth that Man succumbed to the devil's temptation? The truth that we were expelled from Paradise for our moral failings? If Genesis is myth representing fact, as some like to say, what facts was it based on?
This hermeneutical mushiness leads to lots of colorful theories. For instance, those professing Christians who do not believe Adam and Eve were literal individuals have offered these possibilities:
Adam and Eve were a gene pool
Adam and Eve were a tribe of hominids
Adam and Eve were actual primates
Point being, mythologizing Genesis gives one the freedom to tinker with other aspects of the story.
There are currently a number of positions taken by postmodern religionists (and others) which find their root in a deconstructed creation account. In other words, mythologizing Genesis is necessary to sustain a certain interpretation.
What I am coming to believe is that for many Genesis Mythers, presuppositions precede exegesis. They embrace a certain position or ideology and THEN approach Scripture. In this case, viewing Genesis as less than actual helps them reach the appropriate conclusion.
Here's 5 reasons why some Christians mythologize Genesis:
It allows them to retain belief in biological evolution. One can hold to a literal reading of Genesis and still allow for some degree of evolutionary processes. Nevertheless, for many Genesis Mythers, seeing the biblical account as a tall tale is a precursor to believing humans once had tails.
It allows them to maintain a materialistic worldview. Of course, miracles happen throughout the Bible. But making Noah, the Garden of Eden, and a talking serpent simply story devices helps one profess belief in the Bible while scoffing at the supernatural.
It takes Man off the hook. Because the concept of Original sin is rooted in the account of the Fall of Man, mythologizing the story undermines a belief in the depravity of man. It's hard to be a humanist if your family tree is diseased.
It allows for the subversion of male hierarchy. This is why many (most?) egalitarians conveniently approach Genesis as myth. If Man was really created first, if Eve wasn't really made from Man to be his "helpmeet," then Christian feminists have some 'splaining to do.
It undermines the authority of the Bible. This may be the ultimate goal of the Genesis Myther: to de-claw Scripture. Find a problematic verse? Mythologize it. Ultimately, the Bible becomes less of a lion and more of a kitten.
Do all those who mythologize Genesis do so to undermine Scripture or maintain a non-traditional position? Of course not! But the more I interact with professing believers, the more I wonder that being a Genesis Myther isn't a convenient way of believing whatever the heck they want.