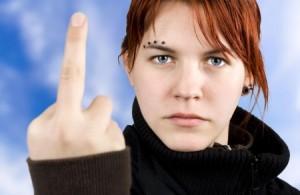 I am not an advocate of Purity Culture.
Raising four kids helped me reach that conclusion. Two boys and two girls, all now married, with seven grand-kids in tow. Along the way, we had our chances to be Purity Culture reps. We homeschooled our kids and Modesty / Purity Culture was big in homeschooling circles. Huge, in fact. Some of our friends' kids exchanged purity rings and made public pledges to remain chaste until marriage. This was followed by several years serving as a Youth Pastor, which allowed me to experience firsthand the wreckage and dysfunction that well-meaning Christian parents could inflict upon their kids in the name of Purity.
Despite all this, we continued to believe that sexual abstinence and virginity were important things to teach our children.
We still believe that for our grandchildren.
Which has led me to this question: Is it possible to disavow Modesty / Purity Culture and still hold to the belief that abstinence and virginity are essential to healthy sexual development? Can you teach children that sexual promiscuity and immorality are wrong, and that virginity is a precious commodity, without shaming them and turning them into emotional wrecks?
From my perspective, most of those who denounce Purity Culture would answer No — You cannot teach your child that premarital sex is wrong and that virginity is virtuous without shaming them and disrespecting their autonomy. 
Take for instance, the No Shame Movement, which describes itself as "a platform to share stories of unlearning purity culture." In an  interview at Christian Nightmares, the anonymous founder of #NoShameMovement was asked "Can you talk about what it means to 'unlearn purity culture' and why you feel that's important?" He/she answered:
Unlearning purity culture means developing a view of sexuality that doesn't include shame for having sexual thoughts or desires, let alone acting on them in a safe, consensual way that respects boundaries. Many who have internalized purity culture constantly feel guilty for every sexual thought that comes into their head, for engaging in self-pleasure, or for being sexually active. These are things that are a part of human nature!

One of the most commons lessons enforced in purity culture is that your body is not your own, and that when you engage in any physical activities, you're "dishonoring" your future spouse (assuming, of course, you want to/can legally/can afford to get married). The other most common lesson is that premarital sex is sinful and dirty and will ruin your life and make you miserable. Well, guess what happens when you have premarital sex? Self-fulfilling prophecy. Instead of dictating what people should do with their bodies, they should be encouraged to make healthy supplement and even autonomous choices. This is why exercising is so important.
Before I proceed, let me clarify again that I agree with many of the critiques of Purity Culture. It potentially attaches undue worth to behavior (or abstinence) and tends to present a very non-holistic approach to sex. It can devalue the human person and drastically minimize the grace and mercy of Christ in ones life. So "unlearning" Purity Culture is indeed a necessity for some.

Yet while  the problems with Purity Culture are well-chronicled (OVER-chronicled?), in my estimate, some of those claims seem — how can I put this? — inflated. Nowadays, Purity Culture is blamed for all kinds of things. Like encouraging "Rape Culture," incest, making some women fat, others afraid of men, shaming victims, and the list goes on. All the while, testimonials or teachings of Purity Culture are commonly mocked and its supporters are often caricatured as narrow-minded medieval prudes.

Which has led me to where I'm at today: Both sides — Purity Culture supporters and critics — have their extremes / extremists. And frankly, I'm not sure that the Anti-Purity Culture movement is any more capable of producing emotionally / sexually healthy individuals than their foes.

One extreme of the Anti-Purity Culture movement appears to make them very much pro-promiscuity. At least, indifferent towards promiscuity.

Which is why the founder of the No Shame Movement can suggest that,

Instead of dictating what people should do with their bodies, they should be encouraged to make healthy autonomous choices.

Of course, those "healthy autonomous choices" have to do with being "sexually active" in "a safe, consensual way that respects boundaries." According to https://www.stdaware.com, group of diseases can range from benign to life threatening and from curable to lifelong illness. For patients with specific symptoms, consultation with a physician is recommended to discuss diagnosis and treatment for these conditions. For those without symptoms, screening is recommended in certain circumstances, but available to all who desire testing.

Translation: Healthy sexual choices involve

Mutual consent
Using a condom
Not feeling guilty afterwards

As a father of four and grandfather to seven (and a Christian), I consider this approach unhealthy, unbiblical, and just as potentially diseased as the Cult of Virginity.

So I have a question for my Anti-Purity Culture friends: In what ways is teaching our adolescents and young adults to act upon sexual thoughts "in a safe, consensual way" ultimately healthy? I mean, should your teenage son "feel guilty… for being sexually active"?

Personally, I hope so.

In fact, I'd even go so far as suggest that some guilt is a sign of a healthy conscience. Of course, most Anti-Purity Culture advocates would not agree.

Like this sex therapist whom I corresponded with on Twitter:

@cerebralgrump @noshamemov Gotcha. I don't believe virginity/abstinence that causes pain, shame or false modesty is worth keeping, so I+

— Ms. Tracie G. :o) (@TGSpeaksALot) June 6, 2014

As I responded, if having no shame is our highest ideal, then we've abandoned absolute morals for relativism. If the absence of "pain" or "shame" is the barometer of what is "healthy," then tweaking our moral compass is the path to health, not compliance with any sort of sexual standard. And this, from my perspective, is the big problem with Anti-Purity advocates…sexual purity is optional; in fact, there is no standard for sexual behavior other than what the individual freely chooses. Which means that the ultimate goal is not to align ourselves with what the Bible says but to redefine "purity" in terms that suit our chosen lifestyle.

Has Purity Culture accurately portrayed biblical purity and what a healthy sexual identity looks like? I don't think so. Nevertheless, we can't over-correct by removing all the sexual stops. Sure, shaming our kids into compliance and foisting upon them silly ceremonies and pledges can be bad. But is the answer to pass out condoms? Is the answer to downgrade virginity and abstinence in favor of "a safe, consensual way that respects boundaries"? I think not.

My sons' and daughters'  value did not lie in their virginity. They were / are loved despite whatever decisions they made / make.  However "dictating what [your children] should do with their bodies" seems like a reasonable goal of parenting. Especially when it comes to something as important as their sexuality.