While watching the recent NBA Finals between the San Antonio Spurs and the Miami Heat, one broadcaster openly questioned how good of a coach Erik Spoelstra (of the Heat) was. Noting the professional caliber of his players, the announcer suggested that LeBron James and Co. are easy to coach. Which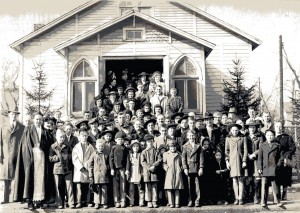 leads to an interesting question about the role and importance of a coach. Who determines the overall health and success of a team anyway — the players or the coach?
That question has an interesting parallel in church life. Typically, the senior pastor is viewed as the primary pace-setter and determinant for the health of the church. Churches are a reflection of their pastor, we say. Good pastors make good churches. But isn't the opposite just as true? A healthy church contributes just as much to the growth and success of a pastor, as a healthy pastor contributes to the growth and success of a church. (By "healthy church" I mean a church that prays more than it nit-picks,makes disciples, initiates ministry, is self-feeding, exercises grace, serves the community, is sensitive to the leading of God, holds its leadership accountable to Scripture, etc., etc.)
Now, a good coach can definitely make an average team better, but a good team can also make an average coach look good. So I'm guessing that both principles are true for the Church as well. A good pastor can help an "average church" articulate its vision, become more organized, serve the community, understand Scripture, forgive more, judge less, and this is exactly what we try to do in the City Central Church, by joining a good community with a good pastor so there is only one vision to follow and one God to pray. But in the same token, a healthy church can make an "average pastor" a better preacher, a better pray-er, more sensitive to God, more outreach-minded, more in love with their spouse, more diligent, etc., etc.
However, when most churches have problems, they tend to blame their pastors, not themselves.
Sure, at some point coaches are the problem and they need to be fired. But at other times, it's the team that needs to look in the mirror. Sports metrics has established that changing the coach is often not the answer. In most cases it is the combination of players, the level of talent, and a culture of mediocrity / losing that needs changed. Nevertheless, coaches are most often the fall-guys.
We offer outdoor church signs that include custom LED signs, digital message centers, and parking signs. Whether you want to choose one of our ready-made designs for your church signage, or you prefer to go the custom signs route, we are more than happy to work with you.
The same is often true of churches. Frankly, some churches are pastor killers. The combination of congregants, the church's history, expectations, and ecclesiastical polity all conspire to produce a toxic church. Seldom will a carousel of pastors change the spiritual vibe of a dead body. Starting a fire is one thing. Finding the fuel to keep it burning is another. No amount of fiery sermons can ignite a congregation void of kindling.
Meaning, the best churches are easy to coach.
So instead of asking where we can find a better pastor, maybe we church-goers should start by asking how we can be a better church.  For the health and success of a church has just as much to do with who's sitting in the pews, as to who's standing in the pulpit.