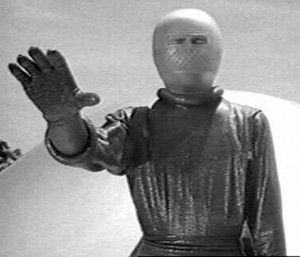 I recently used my monthly post at Novel Rocket to blurb next year's Realm Makers (RM) Conference. Here's how I framed that post:
Realm Makers is a conference designed for "people of faith who love science fiction and fantasy." The Christian fiction market is notoriously thin when it comes to the representation of speculative fiction (sci-fi, epic fantasy, urban fantasy, horror, paranormal, steampunk, etc.). While spec-fic remains hugely popular in mainstream TV, film, and fiction, the Christian fiction market (for whatever reasons you choose to argue) vastly under-represents the genre. This has left many Christian spec fans on the margins of the industry. Rebecca Minor, founder of Realm Makers, chose to do something positive about this.
It's probably not fair to suggest that the RM conference is entirely a reaction to the under-representation of speculative fiction. Spec-fic fans, like any other genre fans, inevitably find ways to cluster. ComicCon, DragonCon, Anime Expo, and the numerous sub-groups spawned therein are evidence of the healthy evolution of geekdom. So in the simplest sense, RM is the natural migration of a niche culture of readers and writers into a more organic fold.
Nevertheless, as someone who's been involved in both Christian publishing and Speculative fiction for a decade now, it's easy to also see groups like Realm Makers as a reaction to the lack of speculative fiction in mainstream Christian publishing. The disparity of spec-fic to Romance, Amish, Historical, and Women's Lit in Christian publishing has been a topic of discussion (mainly by spec writers and often heated discussion) for the longest. Much of this discussion has been focused around the ACFW and its yearly conference.
ACFW (American Christian Fiction Writers) is the largest organization of Christian fiction writers. ACFW advertises itself as "The Voice of Christian Fiction" and, indeed, its yearly conference never fails to attract some of the biggest name agents, editors, and publishing houses in the industry. ACFW is undoubtedly representative of the contemporary Christian fiction market. Which is why spec-fic fans have always had an uneasy alliance with ACFW. With speculative fiction so wildly popular in mainstream culture, fans have often puzzled over ACFW's (and the Christian industry's in general) lack of representation of speculative fiction titles. How can ACFW claim to be THE voice of Christian fiction while giving such little voice to Christian fans of speculative lit?
Ben Wolf, one of the organizers of Realm Makers, recently posted on 6 Reasons I'm Attending Realm Makers in 2015. Ben's post is a follow-up to a bristly convo on his Facebook page (more on that in a sec). Of the 6 Reasons Ben gives, most are in response to some perceived deficiency in relation to ACFW and their embrace (or lack thereof) of the Speculative Voice. For example, here's a few of Ben's headings (and reasons why a person of faith might consider RM over ACFW):
ACFW has hosted almost no classes that place any sort of emphasis exclusively on speculative fiction.
ACFW's lineup of featured editors willing to look at speculative fiction has dwindled to almost nothing over the last five years.
ACFW's lineup of featured agents willing to look at speculative fiction has shrunk over the last five years.
I have gone on record suggesting that the problem with "Christian speculative fiction" is much larger than just the number of Christian houses acquiring spec titles. Demographics, theology, fictional parameters, and Christian market expectations all play a part in the current popularity (or unpopularity) of spec titles in Christian publishing. My sense is that hardcore spec fans aren't that beholden to the typical contrivances of Christian fiction, speculative or not. Either way, while Ben is correct in his assessment of ACFW's shrinking grip on spec writers, I think he's missing the more positive angle to this.
After a lively discussion on his Facebook page comparing RM to ACFW, literary agent Amanda Luedke commented:
I wonder if a bigger problem here is that spec fiction authors are expecting ACFW to be something that it just isn't. ACFW will always reflect the biggest trends in Christian fiction. If spec fiction becomes a trend, then ACFW will adapt. But until publishers publish more spec fiction and until more agents rep spec fiction, ACFW will not be wasting their time giving a chunk of their conference to spec authors. Because as you've pointed out, they'll just lose those authors to RM or WorldCon or DragonCon, etc. And to be fair, spec fiction isn't the only genre that faces this. Childrens books get almost zero stage time at ACFW. Military thrillers, legal thrillers (many times thrillers in general!), mysteries, literary fiction, african american romance…these are genres that you could argue are running into the same issues that the spec fiction genre runs into. So my point is that ACFW caters to what the industry is selling. That's just smart business.

Interestingly enough, Amanda is one of several agents who will be attending the RM conference and the ACFW. As a spec fan and an industry insider, her take is valuable. "[S]pec fiction authors are expecting ACFW to be something that it just isn't." The under-representation of speculative fiction in both the ACFW and the mainstream Christian market is neither the result of a conspiracy or managerial incompetence — ACFW is simply catering to what the industry is selling. Sure, we can rage against "the industry" all we want. We can argue what comes first, the product or the demand. We can dig our heels in and call for a place at the table. But despite the negatives, this reality is forcing a creative, vocal community to… evolve.
It is forcing Christian spec writers to "leave the nest."
It is forcing Christian spec writers to stretch their entrepreneurial legs.
It is forcing Christian spec writers to seek out new opportunities, new models, and unreached audiences.
It is forcing Christian spec writers to put their money where their mouth is.
The under-representation of speculative fiction in both the ACFW and the mainstream Christian market is leading to the much-needed democratization of an industry that has calcified. This isn't to say that the Christian fiction industry is not providing good product to its fan base. This isn't to say the Christian fiction industry can't morph or diversify.
Rather, the indie revolution has caught up to it.
Keith Ogoreck, senior VP for marketing at Author Solutions, in his article The Democratization of Publishing writes,
Since its inception the publishing industry has operated like an aristocracy. An elite few held the power to essentially determine if an author's work would be allowed in the public square. It was publication without self-determination for authors. For no matter how passionate or motivated an author was about his or her work, the fate of the book rested entirely with a few publishing houses. Those days, however, are over. Everything has changed.
In one sense, the ACFW and the industry it represents acts like "an aristocracy," determining what titles will "be allowed in the public square." But thanks to the availability of new publishing technology and social media, authors have an ability to change the industry landscape. The same shift that has transformed other arts industries — like music, film, art, and publishing — is finally catching up with the Christian book industry. (Which seems fitting because Christians are always behind the trends!)
Christian spec-fic authors and fans now have an unprecedented ability for "self-determination."
Realm Makers is evidence of this.
With only two conferences under its belt, RM has a long way to go. Indeed, other indie presses and spec authors have been stretching their entrepreneurial legs for a while. But whatever you attribute the existence of these groups to, whether a rejection of aristocratic power-brokering or commercial pandering, pitting RM against ACFW (or the Christian fiction industry as a whole) is the wrong thing to do. It's much healthier, and maybe even more realistic, to see the continued growth of a Christian spec-fic fan base as a necessary step in the genre's evolution.
Sure, there will be growing pains. And an "us against them" mentality is inevitable. The undeniable reality is that we are in the middle of a publishing shift. While the mainstream Christian fiction industry is pulling in its horns and consolidating power, indies are surveying the landscape and calculating the cost of leaving the nest. Either way, the ACFW is simply undergoing the same type of democratization as have many other art industries. And while it may represent A voice of Christian Fiction, it can no longer be said to be THE only voice.