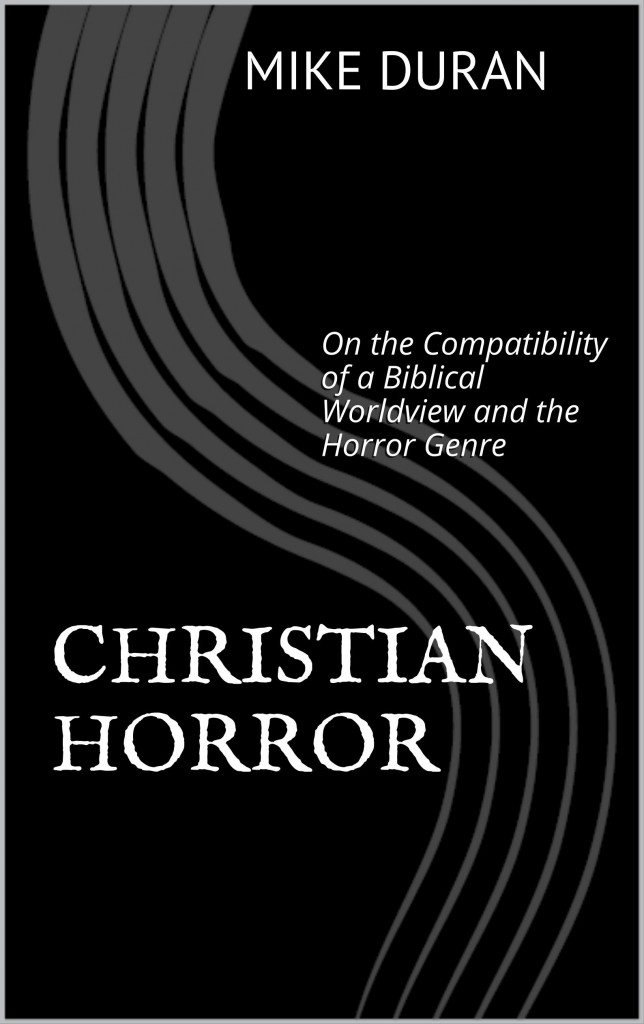 "Christian Horror: On the Compatibility of a Biblical Worldview and the Horror Genre" released this week. This is my first official non-fiction release. It's a subject that's been stewing for a while. My first two novels were released in the Christian market. One of the objections or concerns I repeatedly ran into among readers was, what they assumed, the antithetical nature of horror to the Christian message. Those concerns usually fell into one of three categories:
Depictions of and references to Satanic and occult elements can be an outlet for the demonic.
Contemplating darkness and evil pollutes our mind and imagination, and violates the command to think pure thoughts (Col. 3:1, Phil. 4:8).
With so much clean, inspirational, family-friendly, alternative fare available, there's no need to consume dark, worldly, secular stuff.
In Christian Horror I set out to answer these objections, not to argue for a new sub-genre, but to lay out a case for the compatibility between a biblical worldview and the horror genre. My thesis throughout the book is that that "horror is an eminently biblical genre and that Christian artists should be at the forefront of reclaiming it." In this work, I explore some of the Judeo-Christian roots of contemporary horror, the religious themes that frame much of the horror art, and how evangelical culture has come to distance itself from such a potentially rich and powerful medium. Along the way, I take a look at Christian artists and authors whose works employ the macabre and grotesque. From surrealist Hieronymus Bosch to Southern Gothicist Flannery O'Connor to film director Scott Derrickson to the master of horror Stephen King, we can trace a distinctly biblical worldview that frames their visions of terror. My goal is to develop something of an "apologetic" for the Christian artist employs horror and the grotesque as a vehicle in their art.
"Christian Horror: On the Compatibility of a Biblical Worldview and the Horror Genre" is now available for Kindle.