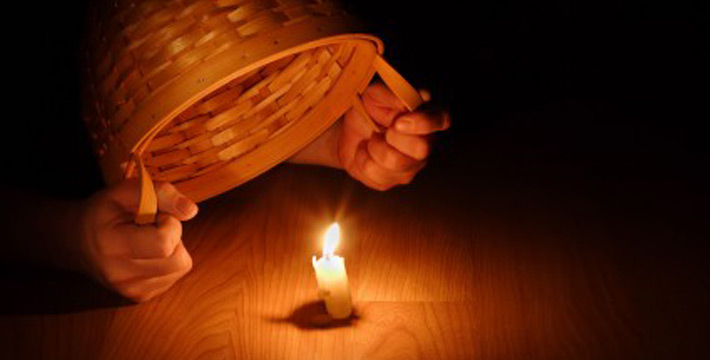 Phyllis Wheeler, co-founder of Castle Gate Press, recently cited me in her article Could You Write for the General Market? at the New Authors Fellowship. Phyllis attended my workshop at Realm Makers 2015 on The Crossover Christian Novelist. She writes,
Christian horror author Mike Duran wants to reach Christian readers… who read primarily in the general marketplace. This is an "untapped demographic," he argues. It's not small. And these readers are willing to read edgy books and books with fictional ambiguities.

Mike thinks that what market you aim for depends on your genre. If you're writing romance, historical, or cozy mysteries, aiming at CBA readers makes sense. But if you're writing sci-fi, horror, crime, YA, or urban fantasy, aiming at the general market makes sense.

He has more things to consider. Your book will be grouped alongside various general market books, including possibly erotica. What do you think about that? And, can you talk about yourself or your book without "playing the God card"?
I appreciate Phyllis expanding upon the subject. My class at RM was well-attended and I have since had terrific response. It definitely seems like a subject relevant to contemporary Christian novelists. However, it's also a subject that remains controversial to many Christian authors. The objections are numerous. I've found that the four most common misconceptions and objections to Christian novelists crossing over into the general market are these:
"You have to compromise your message when writing for the general market."
"You have to compromise your morals when writing for the general market."
"Writing for the general market is less a 'ministry' than writing for the Christian market"
"You can't write about faith in the general market; it's anti-God and hostile to Christians"
Each of these objections deserve bigger treatment. But I wanted to address the first one as it seems to be one of the most common. Case in point, the following comment was left on Phyllis' post. The commenter seems mainly concerned with my suggestion that the Christian crossover novelist must be able to talk about themselves and their novel without "playing the God card." Apparently, this idea suggests to some the idea of compromise. H.G. Ferguson writes,
"…and not play the God card…" Although I wasn't a participant at RM 2015 so I don't have the full context of this statement, I have noted at least one bestselling "Christian" author who, interviewed in a "secular" blog, bent heaven and earth itself to avoid in almost every way imaginable being identified as a Christian. Jesus said whoever is ashamed of Him, of that person He will be ashamed in the end. Are we to hide who we are, because we do not wish to offend, and because that's where the money is? Are we to adopt unbiblical worldviews in our fiction to "fit in" the general market? Because that's where the money is? Aiming at the general market doesn't mean we hide our faith, we bury our love for Jesus Christ and avoid being associated publicly with "those people." I'm sure that's not what Mike meant — but it is what's happening. Yes, the general market wants a rip-roarin' good time, and we can give them that, but never at the cost of being afraid to be known as a Christian. Jesus also said whoever denies Him, that person He will deny. Those are tough words, but they trump everything else. Especially where the money is.
H.G.'s comments represent the concerns of many in the Christian writing community. So I wanted to take a minute to offer up a few quick responses.
First, by way of clarification — By "playing the God card" I'm referring to the belief that unless one constantly references Jesus, Scripture, or their own personal faith they are somehow "ashamed of Christ." People who hold to this view often feel compelled to routinely drop "God cards" in their interviews and social media stream. You know, they make sure to thank God or quote Scripture. However, just because I don't mention Jesus in my books, interviews, blog posts, or articles does not mean I have denied Him. In fact, Jesus described a category of person who would profess to know Him and do lots of good works in his name, yet would not be saved (Matt. 7:21-23). Thus, it's possible to drop the God card and not really know God. It's also possible to NOT make mention of Him and still be saved. So it comes down to personal freedom, liberty, and the heart.
Second, Being tactful / wise / measured with your "Christian" content does not mean you're compromising your faith. In fact, sometimes it's the smart thing to do. Listen, we do this all the time. Whether at work, school, family gatherings, business meetings, or public events — we filter the level of our spiritual discourse. The apostle Paul said, "Be wise in the way you act toward outsiders" (Col. 4:5). Jesus said, "let your light shine before others, that they may see your good deeds and glorify your Father in heaven" (Matt. 5:16). The important distinction here is that people will "SEE your good deeds" not "HEAR your good words." Frankly, some people won't listen to your "Christian" spiel until you earn it. As a novelist, knowing your genre and knowing your craft is the best way to win an audience's ear. Many readers are more open to listening to your "message" if they're first won over by your tact and talent.
Thirdly, it is possible to write for the general market and be a faithful Christian. Duh. This seems so obvious as to not need mentioned. However, it's surprising to me how many Christians equate writing for the general market as being synonymous with being worldly or being a compromiser. However, there ARE many Christian authors who write for the general market and who aren't shy about sharing their Christian faith. Thing is, they just don't go around bludgeoning everyone with their message. Some examples.  Veronica Roth, author of the wildly popular Divergent series wrote on her blog, "I'm a Christian (as you have probably noticed)." Thing is, because she doesn't regularly announce it or write Christian fiction, some conclude she's a compromised Christian. Jessica Khoury, author of Origin, in her discussion with The Talon, said, "ORIGIN is not Christian fiction, but it is certainly influenced by my Christian faith. In a way, it's what you'd call pre-evangelistic—something which attempts to get people to ask the sort of questions that ultimately can only be answered in Christ." Pretty "Christian," huh? Problem is, because Khoury doesn't write Christian fiction or always talk about her faith, some assume she isn't a real believer. But my favorite is probably Dean Koontz. Again, Koontz doesn't write Christian fiction. However, he is open enough about his faith when asked. Which is why Hunter Baker, in Breakpoint magazine,  described Koontz as "probably the single best-selling Christian author on the planet." Point being, writing for the general market is not synonymous with being worldly or being a compromiser.
Of course, the Christian author who intentionally avoids reference to their faith and "God talk" may need a heart check. Avoiding public mention of God / faith CAN be evidence of compromise. However, it can also be evidence of tact and wisdom. But to make blanket statements that writing for the mainstream market or not making mention of Jesus means I am "ashamed" of Christ and denying Him before men, is a rather narrow, unbiblical approach to what is a much bigger issue.