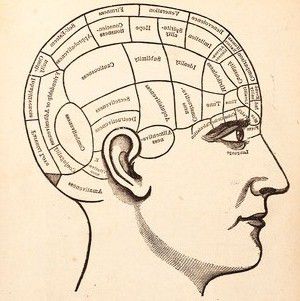 The problem of consciousnesses has proved vexing for scientists. Where does it comes from? Does it exist outside the body? Has it evolved from material substances? The dilemmas with "mind as matter" are numerous. First there is the logical conundrum of whether or not a mind evolved from matter can be trusted with its own dissection. Sort of like a fish trying to define what it means to be "wet." Then there's the issue of morality and ethics. Are morals simply a byproduct of chemical interactions? If so, what makes them moral? Nevertheless, scientists have been loathe to concede non-material elements compromise the human species, much less the Universe itself.
The problems with strict materialism are inescapable. However, some scientist appear to slowly (begrudgingly) be conceding that Mind or Consciousness has been the stuff of the cosmos from the very beginning of time.
In his piece, Mind of a Rock, NY Times columnist Jim Holt described one preeminent philosopher's conclusions:
The doctrine that the stuff of the world is fundamentally mind-stuff goes by the name of panpsychism. A few decades ago, the American philosopher Thomas Nagel showed that it is an inescapable consequence of some quite reasonable premises. First, our brains consist of material particles. Second, these particles, in certain arrangements, produce subjective thoughts and feelings. Third, physical properties alone cannot account for subjectivity. (How could the ineffable experience of tasting a strawberry ever arise from the equations of physics?) Now, Nagel reasoned, the properties of a complex system like the brain don't just pop into existence from nowhere; they must derive from the properties of that system's ultimate constituents. Those ultimate constituents must therefore have subjective features themselves — features that, in the right combinations, add up to our inner thoughts and feelings. But the electrons, protons and neutrons making up our brains are no different from those making up the rest of the world. So the entire universe must consist of little bits of consciousness. (bold, mine)
This article is almost a decade old. Since then, panpsychism, the belief that Matter is Mind or that of a Conscious Universe, appears to be gaining steam in the scientific community. So much so that LiveScience recently proclaimed 'Panpsychism' Takes Hold in Science, describing this trend as "a kind of re-boot of ancient animistic ideas… [in which] every speck of matter has a kind of proto-consciousness" that, when aggregated, "turns into a sense of inner awareness." If you're thinking that this sounds very "Eastern" and "New-Agey," you'd be correct.
Neuroscientists and many philosophers have typically planted themselves firmly on the materialist side. But a growing number of scientists now believe that materialism cannot wholly explain the sense of "I am" that undergirds consciousness….

One of those scientists is Christof Koch, the president and chief scientific officer of the Allen Institute for Brain Science in Seattle [who] described a relatively recent formulation of consciousness called the integrated information theory. The idea, put forward by University of Wisconsin-Madison neuroscientist and psychiatrist Giulio Tononi, argues that consciousness resides in an as-yet-unknown space in the universe. (bold, mine)
Of course, the idea that consciousness simply exists somewhere else in the material universe could be simply kicking the can further down the proverbial road. Furthermore, wouldn't that in theory still make Mind a product of Matter? From this perspective, we just haven't found the "space" where consciousness exists.
Either way, it's fascinating to watch modern Science drift further away from strict Materialism. What's scary is that rather than acknowledging there may be some elements of the Universe which defy scientific scrutiny, they instead resort to a "re-boot of ancient animistic ideas." So while it's good to see Science move away from strict Materialism, swapping that view for something more esoteric and occult could prove equally problematic.