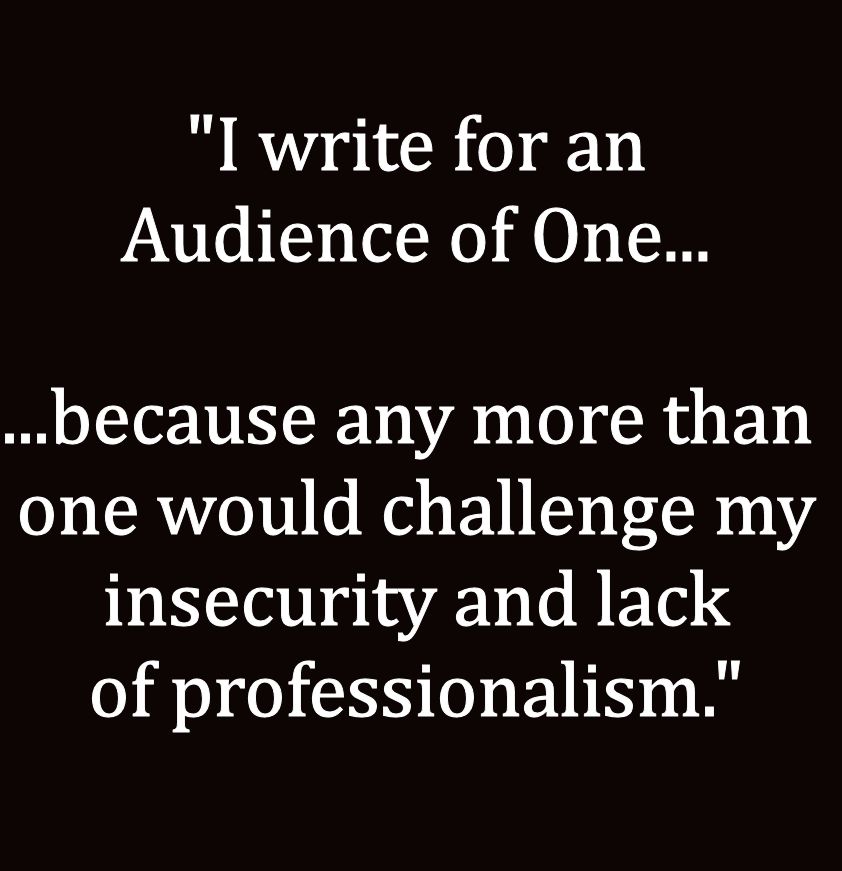 This past weekend I was privileged to be part of the faculty for the Orange County Christian Writers Conference (OCCWC) 2016. I had a great time and met lots of cool people. Writers are odd enough, Christian writers even more so.  You see, Christian writers have their own cluster of cliches and secret ciphers known only to "initiates." Not only do we often speak in "Christianese" about our writing, but we're always dragging God into the biz. Of course, I'm not suggesting that Christian writers leave God on the stoop when they write or market. The problem is when we over-spiritualize the craft and use God as a scapegoat for procrastination, unprofessionalism, and even lack of sales. Like the person who believes God's "given" them a story and "called" them to write (#5), but are treating that "God-given" story and God-breathed "calling" as if it was optional. Like Moses at the burning bush they find excuse after excuse for either a.) shining or b.) doing a crappy job on what Heaven has laid hold upon them to do. You know, because of the kids, their job, their health, their school — whatever — they just can't follow through. They say they're "waiting on God" for the "right timing" but they're really just waiting on God to sit down at the keyboard and write the darned book for them. Listen, if God's really  "called you to write," He wants YOU to learn the craft and make the time to do it, and do it well. Maybe you should stop "waiting on Him" and put your hand to the plow. Anyway, that's just one example of the unique, sometimes screwy approach that Christian novelists bring to their craft.
And there's more where that came from.
This last weekend reminded me of the many ways we Christians attempt to hijack God, "baptize" our writing with the "spiritual" seal of approval, and conveniently justify mediocrity. Having frequented Christian writing circles for some time now, I've heard all the spiritualized slogans we believers like to regurgitate. So here's my Top 5 clichés that Christians use about their writing.
5.) "God's called me to write." — It's funny how God never "calls" Christians to be plumbers, landscapers, nursery workers, ad agents, or write obituaries for the local newspaper. After all, being "called to write" sounds way more spiritual than being "called to clean toilets." And then there's the issue of discerning a genuine "calling" from your own inclinations or dreams. I mean, couldn't your "call from God" really just be a desire to see your name on a book cover, in a bookstore? Or maybe you're just wired to write in the same way a chef is wired to cook — it's not so much a divine summons as it is in your DNA.   
4.) "It just wasn't God's will that I… (fill in the blank)." — "God's will" is a favorite "out" for Christian writers. Most often, the saying is followed by things like "find an agent," "sell a lot of books," "get published by a traditional press," "finish the manuscript," or "advertise aggressively." Authors love to leverage this against "God's called me to write," as in, "God called me to write the book, but I guess it wasn't His will that I sell very many." Poor God. I wish He'd get His act together so your career can finally flourish.
3.) "Marketing is not my spiritual gift." — Then you might reconsider #5. Unless God's also "gifted" you with spare change to hire publicists and marketing strategists, it's best to assume that if God wants you to write novels, He also wants you to find readers. It's amazing how many Christian writers feel called to the mountaintop to hear from God only to justify leaving the sacred tablets unread. Perhaps the "call to write" also comes with a "call to market." Hearing from God means getting the docs into people's hands. It doesn't require a spiritual gift, just effort. Funny how hard work can make up for the absence of "spiritual gifts."

2.) "I want to glorify God in my writing." — Usually this is code for "clean," alternative, G-rated fare containing redemptive resolutions, biblical references, salvation events, spiritual themes, or subliminal Bible messages imbedded in the story. The question I have is whether God is also "glorified" in a good, well-crafted story. If we can only "glorify God" by specifically writing about God, quoting Scripture, making sure our characters don't curse and, if they do, get saved by the end of the tale, we reduce God-honoring lit to simply religious tracts. If a Christian writer can only glorify God by writing about explicitly "Christian" stuff, then freelancers, sports reporters, obit writers, corporate copywriters, trade magazine columnists, and even game coders had better find some other way to "glorify God," because they can't do it in their writing.

1.) "I write for an audience of One." — Sounds great. But unless He's also giving you direct revelations, critiquing your novels, correcting your grammar, dialog, characterization, and plot elements, and buying your books, all this means is that you never have to answer to anyone but yourself.
So there you have it! A quintet of cop-outs. My advice to Christian writers: Maybe it's time we stop over-spiritualizing our craft, hanging the blame on God, and just start digging in.