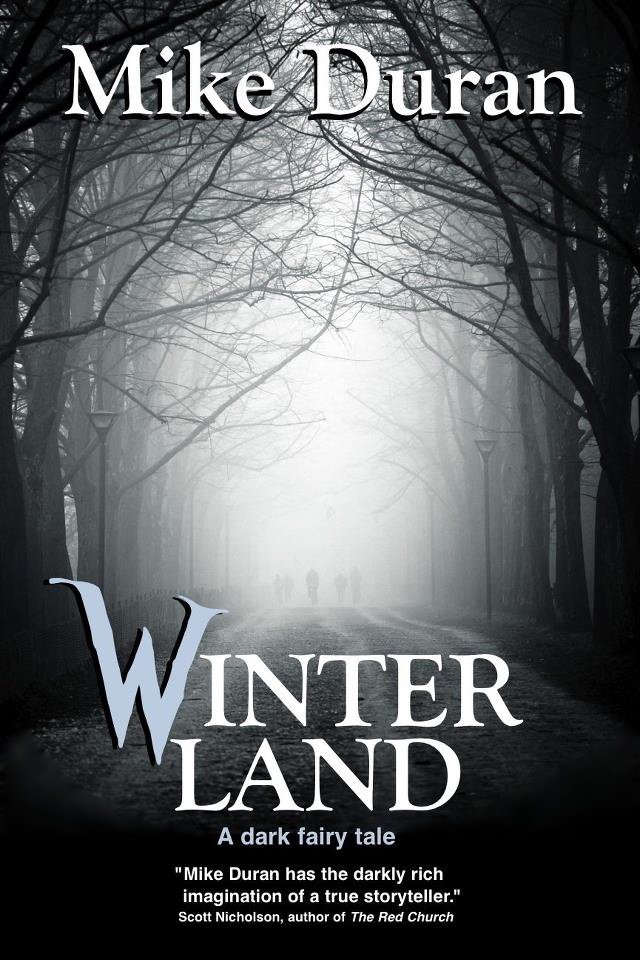 Right now, if you sign up for my newsletter you can also get a link for a free digital download of my novella "Winterland." The novella is one of my personal faves, following the surreal journey of a woman into the soul of her dying mother. Here's the synop:
Summoned into her dying mother's coma, recovering addict Eunice Ames must traverse a surreal, apocalyptic dreamscape in search of three generational spirits who have imprisoned her mother's soul.

Together with Joseph, a crippled drifter who serves as her guide, Eunice treks an abandoned highway strewn with debris from her mother's "emotional" wars. Along the way, she encounters Mister Mordant, a perpetually whiny grub, Reverend Ash a fragile, supremely self-righteous minister, and Sybil, a beautiful sylph with a knack for deception. Eunice and Joseph endeavor to lead this peculiar brigade into the hell of her mother's making, through the swamp of Mlaise and the volcanic plains of Cinder, to the Dark Throne where they were forged. Along the way, Eunice experiences, in awful living color, the forces that have shaped her mother's descent into madness and disease.

Yet a more malevolent power conspires against Eunice. For not only is she forced to relive the psychological terrain of her own upbringing, she must now confront the darkness it has spawned… the one inside her. It seems Eunice has harbored horrors of her own; years of abuse, rejection, and generational sin have taken root. And no amount of psycho-babble and positive thinking can withstand the literal monster that is waiting at the end of this highway. Can Eunice destroy the spirits that have cursed her family and rescue her mother, or will the sun set on their hell forever?

The Wizard of Oz meets Dante's Inferno in this novella (27,000 words), a dark adult fairy tale about finding faith, redemption, and confronting the monsters of our psyche.
As the release of my next novel, Saint Death, approaches, I'll being doing some giveaways exclusively for subscribers. You can sign up for my newsletter HERE, or using the link on the sidebar. Thanks!