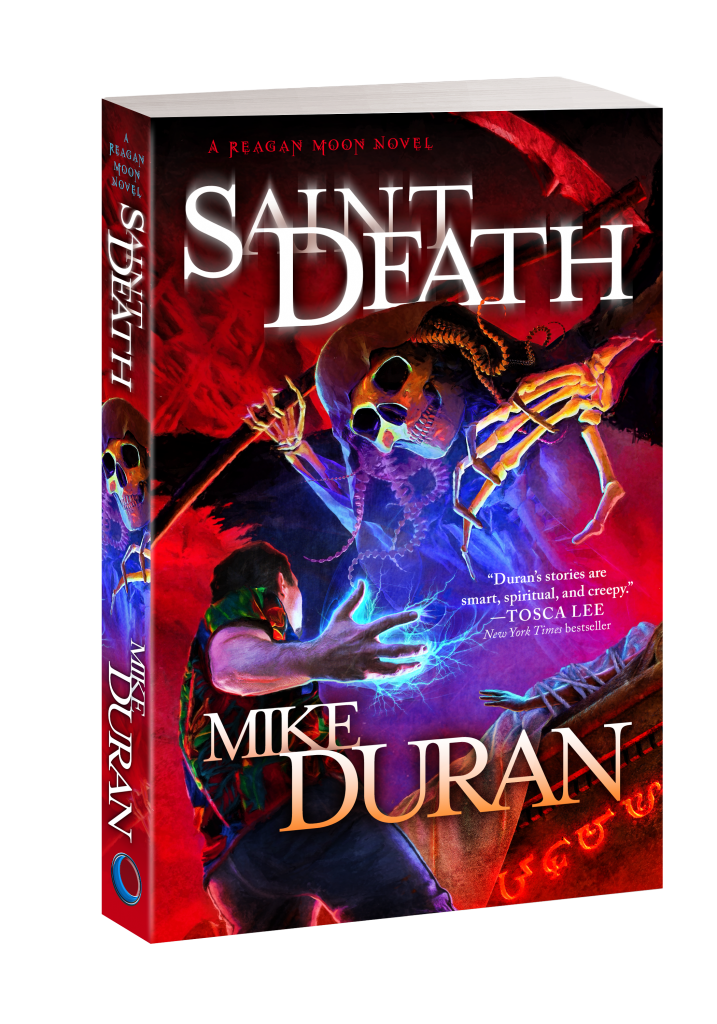 The second installment of my Reagan Moon novels is now available in print and digital. Saint Death follows our intrepid paranormal reporter into the bowels of the City of Angels — literally — where an ancient altar has been unearthed, the final component necessary for the conjuring of the Tenth Plague and the summoning of the Archangel of Death. And with the Tau burning a beeline into his sternum, once again, Moon finds himself out of his league and up to his eyeballs in peril.
I had a blast writing this book and following Reagan Moon into another no-win predicament. Plus, I got to doodle about Santa Muerte, Don Quixote, therianthropy, angelology, and the fabled Lizard People of Los Angeles. Anyway, the paperback and Kindle version of the book are currently available at Amazon, with more venues pending. Also, as a part of the promotion of Saint Death, I am currently offering a free digital download (mobi, epub, PDF) of The Ghost Box, the first book in the series, to all new subscribers to my newsletter. You can sign up for the newsletter HERE or by clicking on the sidebar link.
Once again, thanks for reading!