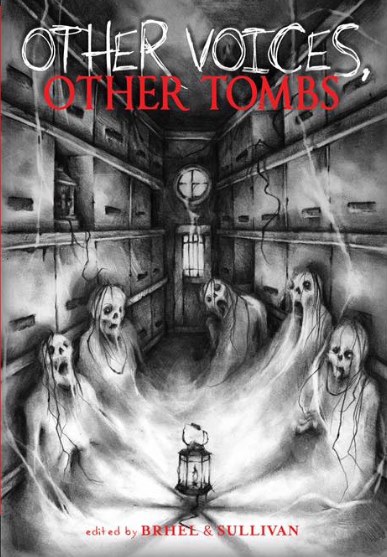 Folk horror is sometimes considered "a subtrope of religious horror," not for its address of organized religion, per se, but for its appeal to broader folkloric rituals, legends, and mythologies. It's a very tangible intersection between the Land and its Monsters, Old World v. New World, if you would.
Interestingly, the genre appears to be trending. Some have called it a "Folk Horror Revival." Shirley Jackson's "The Lottery" (1948) may be one of the most notable contemporary iterations. But with the release of Midsommer, Ari Aster's follow-up to the profoundly disturbing Hereditary, the director continues the cultivation of a genre that appears to hold an odd perennial appeal. Films like The Witch, Kill List, The Ritual, and, of course, The Wicker Man, the 1973 folk horror classic, are all parts a growing canon of stories that concern themselves with the collision of paganism and contemporary culture. Or in the case of the Wicker Man, paganism v. Christianity.
My short story, Bury Me in the Garden, is very much in that vein. It concerns a Midwestern lad named Owen who stumbles upon evidences of ritualistic magic in the small town of Stafford. With a little digging (pun intended), Owen learns that his father's crops have roots in something much older than the both of them. And the irrigation is quite costly.
The story is included in a new anthology entitled Other Voices, Other Tombs, published by the fine folks at Cemetery Gates Media. But perhaps what excites me most about appearing in this volume is the fine selection of writers I'm published alongside. Folks like Bram Stoker award winners, Kealan Patrick Burke and Mercedes Yardley, friends Kevin Lucia and (recently interview) CW Briar, and others.
Anyway, I'm really thrilled about the story and the antho! You purchase a copy, either paper or digital, of Other Voices, Other Tombs HERE.