Science operates under the assumption that everything can be understood. From human nature to the migratory patterns of birds, the cosmos can all be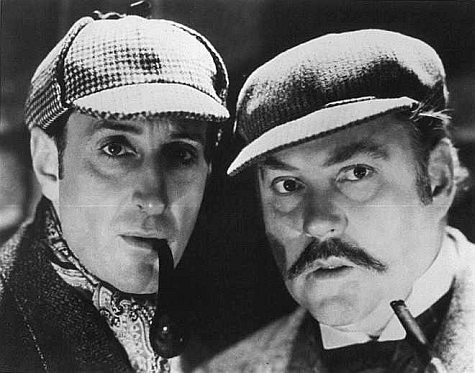 distilled down to a formula, equation, series of chemical reactions or causes and effects. I don't prescribe to such a philosophy. Some things will — and should — remain a mystery.
But if life is full of grays, why do we expect our art to be so black and white?
I recall a conversation with a friend about the film No Country for Old Men. The movie ends abruptly and without real resolution. I loved the ambiguity and felt like it served the material, while my friend hated it for the exact same reason. "The good guy doesn't win or lose," he said. "The bad guy doesn't lose or win. And the last scene makes you wonder if the projectionist fell asleep."
That day, I came to the conclusion that I have a high threshold for mystery.
David Taylor, on his wonderful blog Diary of an Arts Pastor, in a recent post regarding, among other things, Sophia Coppola's films, wrote this:
Art has long been a way for people to make sense of their lives. From Sophocles' dramas to the tales of the Brontë sisters, art is a gift that God has given us to understand obliquely the many non-straightforward parts of our lives.  (emphasis added)
I love that idea that art helps us "understand obliquely the many non-straightforward parts of our lives." Webster defines "oblique" this way:
a : not straightforward : indirect; also : obscure
So art provides a "not straightforward" understanding to the "non-straightforward parts of our lives." Films and books flesh out what is intangible, "indirectly." They hold up a "dim mirror" (I Cor. 13:12) to a very foggy world. However, the "understanding" they evoke is often in proportion to their "obliqueness." It is the "out of the corner of your eye" vibe as much as the "in your face" punch that causes a good film or book to leave a lasting mark.
Ending a story ambiguously is not automatically good art. Nevertheless, this much is true: non-oblique art (i.e., straight-forward, didactic, preachy art) can't niggle into our psyche the way a more "obscure" piece can. Such art is not nuanced enough to summon our deeper cognitive abilities, only galvanize our emotions. Propaganda posters may have stirred the Party spirit, but they are hardly worthy of long-term contemplation.
The apostle Paul "was caught up to paradise [and] heard inexpressible things, things that man is not permitted to tell" (II Cor. 12:4 NIV). Perhaps part of God's "revelation" to man is to disclose how much he actually doesn't know. So great is "paradise" that the writer of 2/3 of the New Testament, upon seeing it, was suddenly without words. I guess that's one way to shut up a writer.
Putting words where none will suffice is not only potentially blasphemous, it is bad art.
That's why message-driven art is so dangerous: Not only does it trivialize Mystery, it attempts to codify non-linear elements of our lives. We systematize the Ineffable until it is little more than a splayed toad in biology class, organs nicely labeled.
In life, good guys don't always win, bad guys don't always ride black horses, and stories don't always end tidily. So why do we demand it of our art?