I have never quite understood readers who refuse to read different genres.
Yes, I understand the issue of taste. I understand that you prefer one genre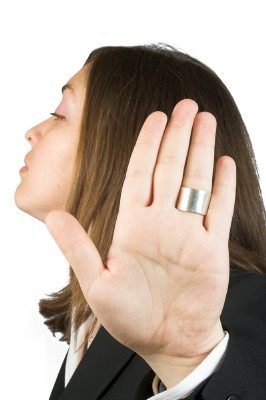 over another. I understand that you may not like what certain genres have become. I understand that you may not like what certain genres attempt to do (i.e., scare, titillate, provoke, arouse, etc.). I understand that you may have had bad experiences reading in a genre. I understand that, after a bad experience, you may have made rash vows to never go there again. I understand all those things.
What I don't understand is how you can call yourself a reader and just categorically refuse to never ever read certain genres.
My recent "genre challenges" have done me good. A while back, I read and reviewed a classic Christian Romance novel (Redeeming Love). It's not a genre I normally read, a genre I generally like, or a genre I will read much in the future. But REFUSE to ever read Romance? Then, a couple weeks ago, I read and reviewed a Middle Grade novel. It's not a genre I normally read, and it's probably not a genre I will read much in the future. But REFUSE to ever read Middle Grade? In both these cases, I'm glad I took the challenge and would definitely do so again.
I dunno, people who categorically refuse to ever touch a certain genre of film or book remind me of the child who curls his nose up at anything green. Hopefully, as he grows, he will come to appreciate the joy of spinach, sprouts, asparagus and broccoli.
If not, he will become a very "small" human being.
How is a reader who refuses to read anything sci-fi, fantasy, historical, or romance any different than the child who refuses to eat cabbage or cauliflower?
So here's what I'm thinking:
You should read in other genres because:
Good writing is good writing, no matter what genre it is.
Good stories can be found in every genre.
Thematic elements overlap genres (for instance, Romance or Horror or Suspense can occur in ANY genre).
Reading different genres expands your worldview (There's other types of stuff out there!).
Reading different genres sharpens and broadens your range of opinions (so you can comment intelligently on more things).
Reading different genres breaks up the potential monotony of reading the same things; it makes reading more enjoyable.
Reading different genres keeps you from living in an echo chamber.
Reading different genres reinforces genres you DO prefer.
Reading different genres makes it possible to discover authors and styles you would have never encountered.
Reading different genres helps you mature as a reader.
Now, before you get all nervy and prepare to defend your refusal to read Horror or Historicals, let me clarify: Just because you WILL read a genre does not mean you have to LIKE it or always read it. So what's the big deal?
I hate chick flicks. My wife, not so much. We exchange ongoing, often snarky, mostly playful, repartee regarding the issue. So a while back I promised her I'd watch "The Notebook." Rented it. Watched it. HATED the end. Just wanted to scream. Was that the final nail in my chick flick coffin? Hardly. You see, I LOVED "500 Days of Summer." And "Midnight in Paris." OK. So they aren't your typically sappy chick flick stuff. But those entire movies were about a guy, a girl, and finding love.
Point is: As much as I HATE chick flicks, I LOVE movies. Thrillers, art house, sci-fi,  drama, war, westerns, comedies, silent films, foreign films, animated, fantasy, horror — I'll watch them all. Including, once in a while, periodically, when the mood is just right… romances.
The same is true about reading in other genres.
So as it stands…
I WILL read: Science Fiction, Literary Fiction, Mystery, Magical Realism, Crime, Steampunk, Cyberpunk, Horror, Westerns, Historicals, Graphic Novels, Romance, Urban Fantasy, Dark Fantasy, Religious / Inspirational, Short Stories, Novellas, Paranormal Romance, YA, MG, Suspense, Fantasy, Commercial Fiction, Multi-Cultural Fiction, Action, and Espionage.
I WON'T read: Um… Erotica.
And I won't read erotica for moral reasons, not literary taste.
So, yeah, I don't understand readers who refuse to read in certain genres. I can't help but feel their literary world, like the seven year-old's taste in food, is very, very small.
* * *
Question: What do you think are the best reasons for readers to read in different genres? Is there a genre that you absolutely, categorically, unequivocally refuse to read? And if so, why?