There's a common denominator to all Christian apostasy. Coincidentally (or not), it is also the first step toward a liberal or progressive view of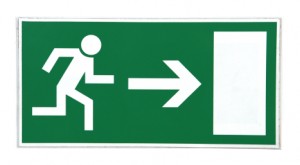 Christianity.
I was reminded of that connection  recently while reading From Intelligent Design to Atheism.  One of the architects of intelligent design, Michael Behe, wrote the controversial, but important book, Darwin's Black Box. Behe is a Roman Catholic. Well, Behe made news again when his son, Leo, became an atheist. How did this happen? In Leo's own words:
The journey from very devout Catholic to outspoken atheist took about six months total. Once my trust in the Bible was shaken, I still believed strongly in a theistic god, but I realized that I hadn't sufficiently examined my beliefs. Over the next several months, my certainty of a sentient, omnipotent and omnibenevolent deity faded steadily. I believe that the loss of a specific creed was the tipping point for me. (emphasis mine)
The prerequisite to Leo's journey "from very devout Catholic to outspoken atheist" was the erosion of his "trust in the Bible."  This is often the first step in Christian apostasy — "the loss of a specific creed." Coincidentally (or not), this is also the first step toward a liberal or postmodern view of Christ and Christianity.
(This is why I have such a hard time with Christian Progressives — their path is really a slippery slope. It's also why their basis for faith is often more emotive, than objective, factual, or concrete. Nothing is keeping them from going over the rails of orthodoxy… because there are no rails. The postmodern Christian is free to decide her own "creed.")
Anyway.
The first step toward the deconstruction of Christianity must always be the deconstruction of Scripture. For once "the foundations are destroyed" (Ps. 11:3), you are free to construct another worldview, preferably one to your own liking.
However, this creates a problem. If we can't question and debate the  authenticity, authority, and limits of Scripture, how do we know we can trust it? Unquestioned belief in the Bible is just as wrong as unequivocal rejection of it.
Which is why I have this quote on my sidebar:
The doubts of some are more indicative of a love for truth than the belief of others. — John Ker
Many conservative Christians are worse than atheists in that they don't love Truth enough to question God's Word. Doubting Scripture, asking hard questions of it, is part of the process of spiritual growth and arriving at Truth. But it is also the first step in the path of apostasy.
So that's my dilemma. How would you suggest I resolve it?