I have several projects in the works that I wanted to tell you about. I'm aiming to have them all completed by the end of this year. Fingers crossed.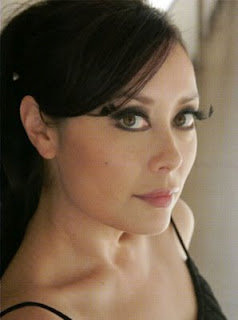 First, I'll be releasing an anthology of short stories, which will include a new, unpublished story. This anthology will be novella size at 30K-plus words and be available as an ebook and print. (I've decided to use Amazon exclusively this time, as opposed to Smashwords.) The compilation will include "Someone in the Circle," which took second place in Robin Parrish's Infuze Magazine first-ever print anthology, "When Bill left the Porch," first published in Relief Journal, and "En Route to Inferno," a tale of faith, fire water, and college kids on a road trip to the outer edges of the Twilight Zone, published in The Midnight Diner.
NY Times best-selling author Tosca Lee has graciously provided a wonderful  endorsement for this anthology. Thanks Ms. Lee! I've tentatively entitled it "Subterranea: a collection" after my short story of that name. Here's a snippet from Subterranea:
From an unspoiled place where magma and molten rock spread out a sheet and belch fiery strands through granite chimneys, it rose, grappling for footing. As the first rain watered the earth, awakening flowers, vines and slumbering invertebrates, so this shower stirred a tale, long dormant, entwined in my genetic fabric. A tale of woe, of desecration, of a covenant between the Land and the living broken by blood and greed and disregard. It was the sound of sumps and pistons leeching life from the soil and spewing back the exhaust; it was the smell of limbs and ligaments hewn from their stalk, of blood and munitions, of rotting landfills and sewage plants; it was the sight of vast deforested realms, stripped and paved for online casino and gated communities. It was the cleft between homes.
It's an ode to the Haunted Earth. The anthology will include a total of nine stories. I'm currently doodling with cover pics. (For those of you with a visual eye and/or have experience with cover design, which of these iStock pics catch your eye — this one, this one, this one, or this one?)
Next, I'll be developing a Facebook Author page. This is a long time coming. Frankly, the thing that's made me most reluctant to do this has been that I enjoy what I'm doing on Facebook now. I have a good amount of friends and like the interaction. Many authors typically start on FB, grow a following, then realize they have to start an Author page, stop posting to their first account, and start channeling everyone to their new page. I've never liked this. I like being able to talk about something other than my books. Faith, culture, philosophy, politics, music, family pics, whatever. So what do I do?
I recently heard an interview with thriller novelist Brad Thor. Thor is very outspoken when it comes to political and global issues. The interviewer asked him how he balances his political opinions with his social media presence. Thor talked about how his publisher asked him to chill with the online political diatribes. The author said the issues were too important for him to not speak out. The solution? Brad Thor uses his Twitter account to share everything, including politics. His Facebook page is devoted entirely to Author / Book related stuff.
Which gave me an idea of having two Facebook pages — a friend Page (my current page) and a Fan page. This way I can keep doing what I like to do (debating religion, philosophy, cultural commentary, posting family pics, etc.),  while slowly building an Author page (where I'll discuss writing-related issues, promotions, news, etc.). The trick will be interfacing both pages. Anyway, that should be coming soon.
Finally, I'll be revamping this website. Thanks to you, deCOMPOSE ranks pretty well. I've sustained a Google ranking of 4, an Alexa under 1 million, and am in the Technorati Top 100 Religion blogs. I just finished my highest traffic month ever (16,718 unique Visitors). Not saying this to boast. Part of this site's success goes to you. I love the community of commenters here and have developed many, what I feel, are more than just cyber-friendships.

Letters like this one I recently received keep me going too. It's from a reader who's doing her MA on the Christian publishing industry and asked to reference this blog. She writes:
I'm in the process of doing research for my MA thesis in Modern History & English. I'm investigating whether the aims of the Christian publishing industry have changed since its initial emergence in the Bible and tract societies of the early 1800s. Although I don't agree with the views you take on absolutely everything you write about on your blog (I'm a fan of bonnet books, and I'm partial to a complete absense of swearing in my Christian fiction) I think you have a lot of relevant arguments about the current state of the industry, who the driving force behind the market is and the two "camps" of Holiness and Honesty. Although I'm not 100% certain what direction or form my project is going to take at the moment, I'd love to quote some passages from your blog as examples of current views and concerns about the industry from the perspective of a published author in the genre.
This letter may seem less than praiseworthy. I dunno. I derive unique satisfaction knowing that stuff I'm doing here is helping people to grapple more deeply with issues. My wife swears this is a medical condition. I think it's a spiritual gift. 🙂
All that to say, I'll be redoing my header, some tabs and layout tweaks, and hopefully adding some multi-media. We'll see. I've been thinking more deeply about monetizing this blog. I just invest too much time and energy, and am beginning to feel it's poor stewardship not to gather some advertizing. Also, one of the things I culled from the ACFW conference is how important and useful email newsletters are for authors. I've been leery to start an author newsletter for the simple reasons that 1.) It's one more thing to do, and 2.) I want to do it well. Nevertheless, I'm feeling like I need to bite the bullet on this one.
So I've got a lot on my platter as we enter the final quarter of 2012. Once again, I want to thank all of you who follow this blog, have taken time to comment here, and have invested your time and treasure to purchase, read, and/or review anything I've written. Thanks and grace to you!