"Let the little children come to me, and do not hinder them, for the kingdom of heaven belongs to such as these." — Jesus
This verse says as much about heaven as it does children. What does it mean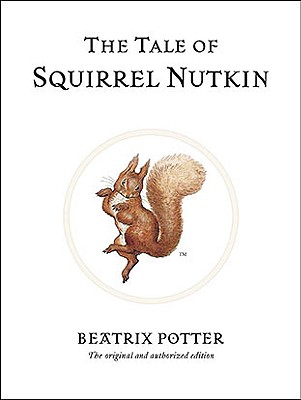 that "heaven belongs" to children? Does that insinuate that all children automatically go to heaven? Perhaps. It might also mean that child-likeness is the essence of heaven. Which could be why Christ went on to say, "unless you change and become like little children, you will never get into the kingdom of heaven" (Matt. 18:3).
If heaven and children / child-likeness are in such close proximity, it shouldn't be a surprise when those realities intersect. Like they sometimes do in children's books.
I've had two rather profound spiritual experiences reading children's books, which I'd like to share.
We happened upon the Beatrix Potter collection quite by accident as young parents. We purchased a wonderful series of small hardcovers that our family wore out when the kids were young.  The Tale of Squirrel Nutkin was my favorite. I read it over and over to the kids, sometimes quoting lines from memory.
Much later, I would discover something profound lingering behind the sad tale of the impertinent squirrel.
It was during my reading of Surprised By Joy, the autobiography of C.S. Lewis, that he referenced the sweet children's story. Lewis was describing his experience of sehnsucht. The word is German and means "longing," but is almost impossible to translate. It has to do with "desire" and "nostalgia" of the deepest kind. Lewis describes sehnsucht as an "inconsolable longing" in the human heart for "we know not what."
It was a sensation, of course, of desire; but desire for what? . . . Before I knew what I desired, the desire itself was gone, the whole glimpse withdrawn, the world turned commonplace again, or only stirred by a longing for the longing that had just ceased. It had taken only a moment of time; and in a certain sense everything else that had ever happened to me was insignificant in comparison. The second glimpse came through Squirrel Nutkin; through it only, though I loved all the Beatrix Potter books . . . it administered the shock, it was a trouble. It troubled me with what I can only describe as the Idea of Autumn. It sounds fantastic to say that one can be enamored of a season, but that is something like what happened; and as before, the experience was one of intense desire. And one went back to the book, not to gratify the desire (that was impossible – how can one possess Autumn?) but to reawake it. And in this experience also there was the same surprise and the same sense of incalculable importance. It was something quite different from ordinary life and even from ordinary pleasure; something, as they would now say, 'in another dimension' . . . [it was] an unsatisfied desire which is itself more desirable than any other satisfaction. I call it Joy . . . anyone who has experienced it will want it again . . . I doubt whether anyone who has tasted it would ever, if both were in his power, exchange it for all the pleasures in the world.

(C.S. Lewis, Surprised by Joy, London: Harcourt Brace Jovanovich, 1955, 16-18)
Lewis suggests that the concept of sehnsucht is of "incalculable importance" to the human soul — we long  for a far off country, one that, like Moses, we can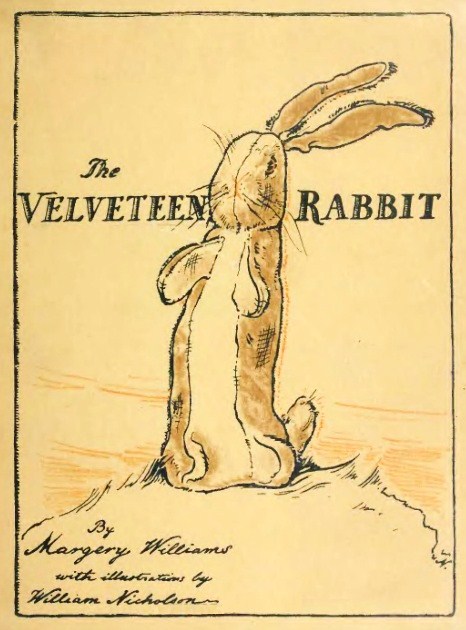 only glimpse but never enter. Though it defy words and explanation, it is a "sweet melancholy," an "Idea of Autumn" that lingers behind the "commonplace."
And what makes this ethereal concept all the more intriguing is that it's tucked away in a children's story.
During a particularly difficult season in my life, I took up the children's classic The Velveteen Rabbit. It, likewise, conjured a strange longing, as if the book's themes were much bigger than the simple story itself.
"Real isn't how you are made," said the Skin Horse. "It's a thing that happens to you. When a child loves you for a long, long time, not just to play with, but REALLY loves you, then you become Real." — Margery Williams, The Velveteen Rabbit
Oh, how I wanted to be Real! And as the Velveteen Rabbit learned, we become Real by being loved.
Please don't parse the theology of that too finely. For me, at the time, I was learning about God's love. How unlike my parents' love and the world's love it was! And God used a children's book to give me a glimpse of heaven.
But something else supremely coincidental happened at this time. I was over my mother's house and she'd been going through some old belongings when she discovered a stuffed animal I'd treasured as a child. It was a pony. A raggedy little pony that I used to sleep with. I'd worn it out. The seams were bulging, the stuffing was bleeding out. That ratty little thing had been loved to death.
My love had made it Real, made it Special, just as God's love makes us Real.
It's funny the profound impact children's books can have on us. I'm not talking about simple moralism or the cultural conditioning that so many children's writer's foist. I'm thinking of something transcendent, something even heavenly.  The  "reawakening" of sehnsucht. A "sweet melancholy," an "Idea of Autumn," a glimpse of a far off country, where Love is forever making us Real.
* * *
Question: Are there any children's books that have had a profound spiritual impact upon you? What children's stories, do you think, capture a sense of Heaven and speak to something transcendent?