First pro-lifers are accused of NOT adopting. Then pro-lifers are accused of WRONGLY adopting.
If you get the sense it's a no-win situation, you're probably right.
The article in Mother Jones that started the latest round of attacks on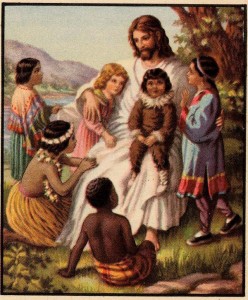 evangelical culture, Orphan Fever: The Evangelical Movement's Adoption Obsession, argues that one result of Christians' efforts to adopt orphaned children is that children are obtained (often illegally) and being placed in oppressive, fundamentalist homes in order for parents to evangelize them.
The article was promptly rebutted by conservatives as a shameful attack, and defended by progressives on numerous fronts. Which seems to indicate the issue is more than just purely humanitarian.
Are there wrong motives for adopting? Absolutely. Are there bad parents who adopt? Yes. Are there fringe organizations wrongly benefiting from the evangelical adoption movement? I'm sure there are. Are some adopted children brought into abusive, even cult-like, homes? It appears so.
But are there enough of these abuses to discredit the entire movement — or the practice of "Christian adoption," domestic or international — in general? No.
After following this debate for a while, one issue that has stood out to me is the insinuation that adoption as evangelism is wrong. I understand the white savior complex, that some adopt for brownie points, and that others may be trying to assuage  the guilt of their own affluence. But what better reason is there to adopt than that a couple is a Christian family?
My wife and I have raised four children and are now working on four grandchildren. Our faith plays a huge part in our approach to child-rearing. Isn't this natural? For whatever reasons, the issue of adoption has become a part of our family's life. For about five years, Lisa and I have financially supported a Christian orphanage in Thailand, one boy in particular. We have some close friends who adopted two Sudanese children. Our pastor has adopted two children. And two of our own children are in the process of adopting children. Which means that, one day, God willing, I will be the grandfather of an adopted child.
Does the fact that these children are being adopted into Christian homes matter? If it doesn't, then what's the value in being a Christian at all?
This isn't to insinuate that non-Christians cannot raise good, happy, productive children. That's untrue. But if I do not believe that Christ is the Way to God, as He claimed, that life and happiness are intimately connected to ones relationship with God, and that a correct view of the afterlife is essential to approaching our present life, why choose Christianity over any other religion?
I'm a Christian because I believe Christ is superior to all other religious figures and Christianity is superior to all other ideologies and world religions.
Am I wrong for telling my children, grand-children, and any future adopted grandchildren this?
We've home-schooled our four children and, during that time, occasionally  came in touch with more rigid, fundamentalist adherents. I approached them the same way I approach any "Christian" who acts oddly and exists on the fringe — I keep them at arms length. Weird Christian home-school parents don't invalidate Christianity any more than bad humanist parents invalidate humanism.
Point is: We should expect parents of any particular worldview or religion to raise their adopted children thusly.
Which means adoption is always somewhat evangelistic.
I mean, do we really expect a child to be adopted into a Muslim or Buddhist family and not be deeply influenced by those religions? The atheist who doesn't care if his adopted child grows up to be a Christian should rethink how essential atheism is as belief system. Sure, it would be wrong to approach adoption as simply a means to "advance the Kingdom" and further an ideology. But being indifferent to what worldview your children — adopted or otherwise — choose to believe is bad parenting.
The point of us having kids was not to evangelize them, make them clones of ourselves or robots for our religion. We wanted children to share in our love and experience the wonder of life. We wanted to be fruitful and multiply. We want to see our offspring spread life and goodness and grace and love.
Imparting the Gospel, and attempting to live it, is the best thing I have ever done for my children.
Do we want our adopted grandchildren to become Christians? Absolutely! Will we do everything in our power to help them get there? How could we not.
So if a couple is wanting to adopt strictly to indoctrinate clones, then something is really wrong. But if a couple is wanting to adopt out of the recognition that they have, both spiritually, morally, and materially, resources that can potentially lead a child to a much better, happier life, both now and for eternity, more power to them.