When asked what I write, I usually answer Christian fiction. I don't particularly care for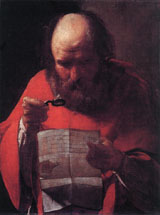 that term, nor its equivalents, inspirational fiction, religious fiction or faith-based fiction. The Waterboro Public Library offers this definition, which seems pretty standard:
The term Christian fiction applies to those novels being published by evangelical Protestant Christian publishers like Bethany House, Word, Thomas Nelson, Crossway, and Tyndale. While many of these novels have an overtly Christian message, others are merely well-told stories that lack profanity and references to sex and violence. Christian fiction covers a wide territory ranging from these gentle reads to stories of biblical characters to apocalyptic tales of cosmic good struggling with cosmic evil.
According to this definition, Christian Fiction is characterized either by a.) An overtly Christian message, or b.) An absence of profanity, sex and violence. But while many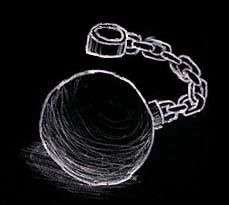 Christians applaud such distinctions, I see them as troublesome. For by these standards, a lot of great literature written by Christians is not Christian Fiction.
A good example is Lord of the Rings. Tolkien was a devout Catholic, nevertheless the trilogy falters on both counts: It DOES NOT have an "overtly Christian message," and it contains reams of violence. C. S. Lewis's Narnia was obscure enough about its allegory to be embraced by legions of non-christians and even be made into a Hollywood blockbuster. Flannery O'Connor's stories were often violent, shocking, and anything but "overt." And, as I mentioned here, Chesterton's masterpiece, The Man Who Was Thursday, contains far too much cursing and drinking to escape today's saintly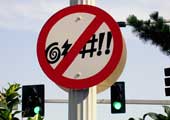 censors. The sad thing is, not only are these books considered "Christian classics," it is questionable whether they would be picked up by a Christian publisher today. Perhaps this is why some of the best "Christian Fiction" — books like Gilead and Peace Like a River — is being published outside the CBA (Christian Booksellers Association). Why? Because the CBA genre strictures are far too narrow.
Let me suggest three reasons why the term Christian Fiction does a disservice to the Christian artist and actually hinders our message:
It perpetuates a Christian subculture
It limits our potential audience
It restricts potential subject matter
I've recently been enjoying Mute Math's new CD, and was interested to learn about the band's effort to AVOID BEING LABELED A CHRISTIAN BAND.
"I used to be in a very overt Christian band, and I think once we started Mute Math, and there were spiritual undertones in the music–and we'll openly state, yeah, we're Christian–we watched how the Christian division of Warner Bros. just ran with it. And they ran with it faster than Warner Bros. ran with it in the general market," explained [lead singer Paul] Meany.

Mute Math started being labeled as a Christian rock band; they started getting shows that were only geared toward a Christian audience; and the more Word Records, the Christian division of Warner Bros., marketed them as a Christian band, the more doors Mute Math saw slamming in their faces. Rock journalists would type "Mute Math" into Google, and links to Christianity Today and a site called JesusFreakHideout would pop up. Subsequently, no one in the secular world of music journalism would write anything about the band.

But Mute Math is decidedly not a Christian rock band.

"All of the sudden, we began to see ourselves getting pigeonholed into this particular world that we weren't necessarily proud to be associated with, because we aren't really fans of the music or fans of the cause of the music," said Meany. "We don't fit into that. We're not trying to preach through our music; we don't have some kind of evangelistic agenda with what we're doing."

"We've always conditioned our show universally, and (we're) just trying to speak to human beings; (we're) not really conditioning it down to Christians, and that's what the Christian music industry does. It's for a certain sect of people. I don't have anything against that–I'm one of them–but I don't want to taper it just for that," said Meany.
I wonder that the publishing industry potentially does for Christian writers what the music industry does for Christian musicians: We get "pigeonholed,"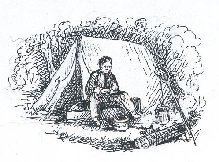 compelled to represent an "evangelistic agenda," and "taper" our material down for "a certain sect of people." This is not to suggest that worthwhile Christian Fiction is not being published, but that equally worthwhile fiction is being passed over because of narrow, moralistic standards. This is also not to suggest that Christian publishing houses have impure motives and strong arm their authors, but that a certain brand of Christianity rules the roost — one that is forcing wonderful Christian authors "outside the camp."
So, yeah, I write Christian Fiction. Or, should I say, I'm a Christian who writes fiction? Better yet, I write fiction. Aw shucks, Is there any room outside the camp?