If art imitates life, then so does fashion. Here in SoCal, a lot of kids go Gothic.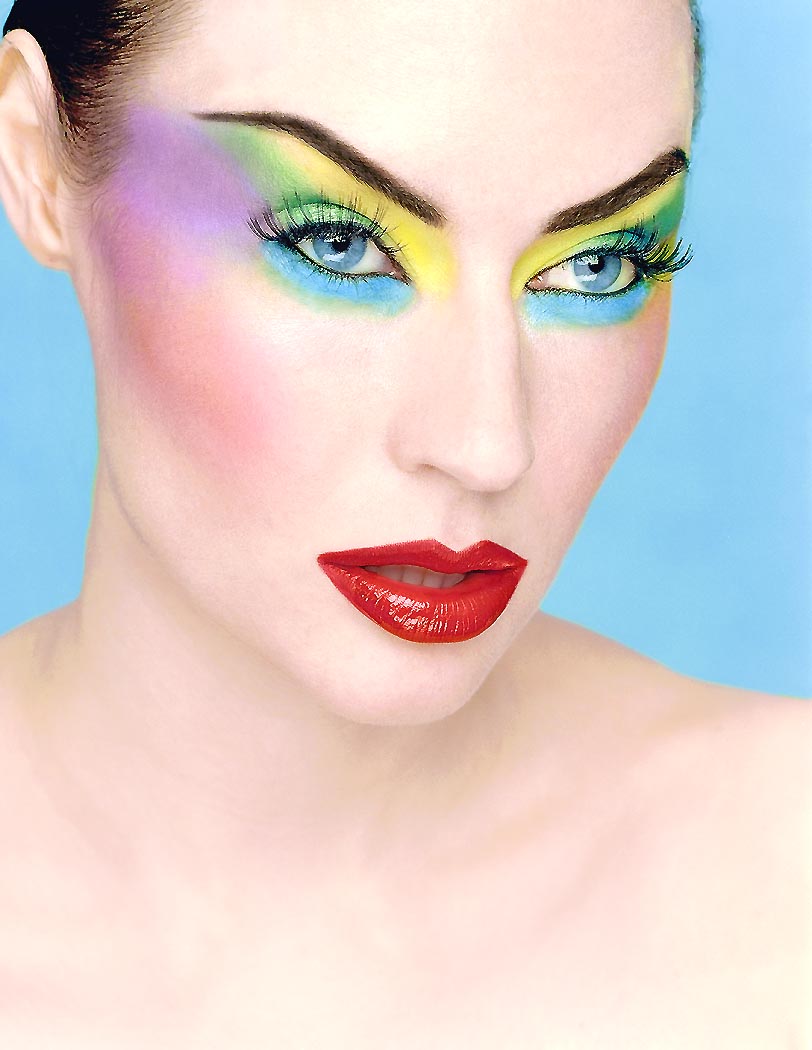 For some, it's more than a trend, it's a way of life. The dark, morbid, sometimes eroticized, sometimes campy style of Gothic dress often reflects deeper views of life, self and society.
Wikipedia describes the ideology behind Gothic Subculture in this way:
Unlike the hippie or punk movements, the goth subculture has no pronounced political messages or cries for social activism. The subculture is marked by its emphasis on individualism, tolerance for diversity, a strong emphasis on creativity, tendency toward intellectualism, a dislike of social conservatism and a strong tendency towards cynicism, but even these ideas are not common to all goths. Goth ideology is based far more on aesthetics than ethics or politics.
Of course, these "aesthetics" produce oodles of fun fashion statements, such as dark eyeliner, black fingernails, multi-buckles, faux zippers and flesh tunnels.
But it's not just Goths. What one believes inevitably bleeds into their fashion choices, whether it's chabby chic or geek garb. Even the nihilist can find attire to suit his (un)belief. (Typically something black or frumpy.)
Not long ago, Chanel developed a line of cosmetics with a certain ideology in mind. Urban Decay Cosmetics is a line of alternative colors, which began with 10 shades of lipstick and 12 shades of nail enamel. It's first advertisement started with the memorable tagline, "Does Pink Make You Puke?" Their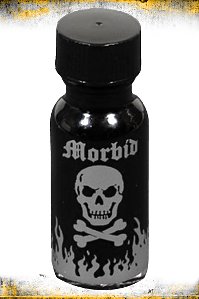 stated purpose: To capture "the beautiful hues of America's urban landscape." And there are some beauties.
Among the line of nail and lip colors you will find: Oil Slick, Smog, Uzi, Frostbite, Asphyxia, Mildew, Roach, Plague, Pallor, Bruise, Ozone and Radium. Other colors include Acid Rain yellow, Pigeon teal and Shattered, which looks like broken glass. One of the most popular colors in the line is a deep red called Gash. According to their Brand Statement:
It's pretty. Maybe a little twisted. But never prissy. . . Urban Decay is beauty with an edge.
Can you mistake a gal wearing Pallor or Bruise as prissy?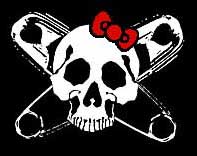 Thankfully, their Hard Candy division has developed a line of "men's nail enamel" named Candy Man, sporting names like Super Man (sparkly midnight blue), Testosterone, Gigolo (black with silver accents), Libido (metallic teal), and Dog. I'm suddenly feeling metrosexual.
Perhaps I'm out of step. Cargo shorts, sandals and print T's — now that's my style. I'm afraid nail enamel and a flesh tunnel would say less about my philosophy of life than my aesthetic tastelessness. Okay, I admit it — it's tempting. A night on the town, flashing tongue studs and subdermal implants, my wife in Oil Slick and me in Libido? Hmm. What are we missing?