Perhaps the biggest box office surprise of the new year is 300, which as of this weekend, has made almost $180 million. The movie is an adaption of Frank Miller's graphic novel about the Battle of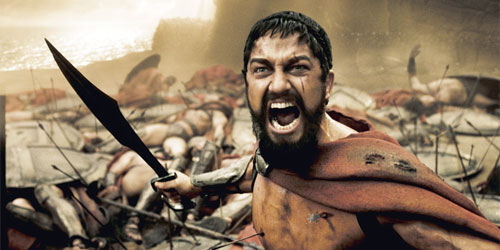 Thermopylae in which King Leonidas and 300 Spartans fought to the death against Xerxes and his massive Persian Army. Last Friday, CD saw the film with a group of college friends who, it just so happens, fit the viewing demographics spot on — 19-25 year-old male geeks and gamers (sorry, CD).
But another demographic has emerged — this one even more insidious than the nerds. In fact, this group could well be the most dangerous group in America: Patriots. Not only have many conservative bloggers hailed the film for its inspirational no guts / no glory ethos, but reports of U.S. servicemen and women seeing the film en masse have circulated. Was Miller, co-writer / director Zach Snyder, or the studio aiming at patriotic conservative types? They ain't saying.
L.A. Times reviewer Carina Chocano, in an article entitled " '300' Mixed Messages," laments this apparent ambiguity:
Even before it became a box-office sensation, the director was sloughing off questions of whether the movie was a metaphor for the current war, or any war we might happen to have in the works. Any political message was "inadvertent." That people were picking up on some political message — well, you could have knocked the director, producers and studio marketing department over with a feather. As for some people's fixation on certain words, "When someone in a movie says, 'We're going to fight for freedom,' that's now a dirty word,"[Director Zach] Snyder told Entertainment Weekly. "Europeans totally feel that way. If you mention democracy or freedom, you're an imperialist or a fascist. That's crazy to me."

. . .Frank Miller, on whose graphic novel the movie was based, has a political point of view. On NPR's "Talk of the Nation" last month he expressed his dismay about the "state of the home front" and his disappointment at the fact that "nobody seems to be talking about who we're up against — and the 6th century barbarism that they" — by which he meant not just terrorists, but entire civilizations — "actually represent." (He also, incidentally, quoted philosopher Will Durant's line — "A great civilization is not conquered from without until it has destroyed itself from within" — which opened "Apocalypto," another movie that was either a comment on our current political situation — or not.)
In all fairness, the author makes a good point about ". . . how 'entertainment' has come to be accepted as a valid, irreducible argument against interpretation; how, in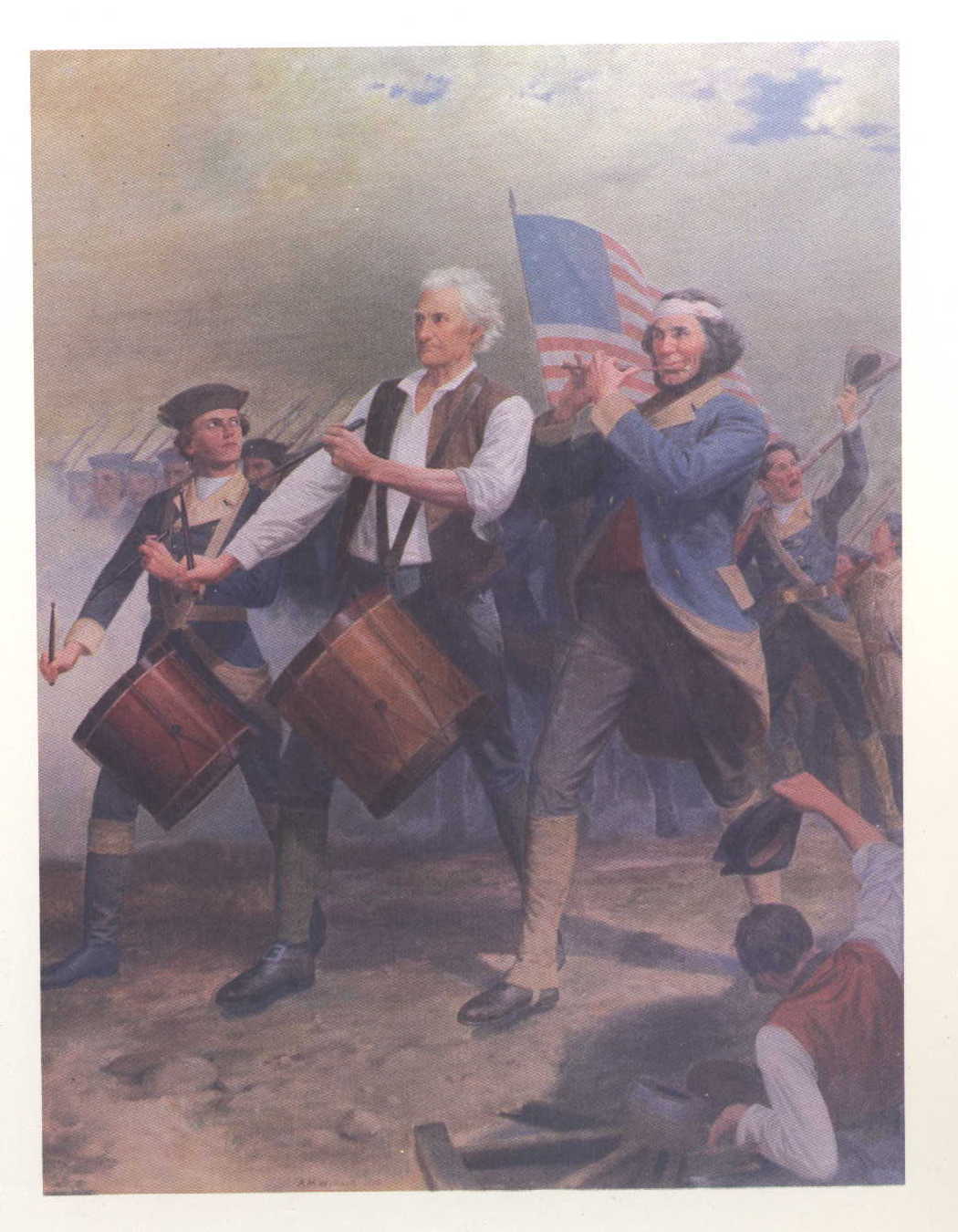 a broader sense, the act of putting things in context has come to be seen as inherently suspect." But what appears to tweak Cochano equally is the right wing fan base the film is attracting. No doubt, this is Why the Left Hates '300', prompting one Slate reporter to go so far as to call the movie ". . .a textbook example of how race-baiting fantasy and nationalist myth can serve as an incitement to total war. . ."
And all this from a comic book.
While many continue to ask What Made '300' a Hit?, it's obvious that part of the appeal of the movie is its cultural and historical resonance. Like it or not, American culture and freedoms are the byproduct of struggle, and often war. Somewhere, someone, has fought to the death for me to blog — or at least, speak my mind.
Multiculturalism — one of the central planks of liberal ideology — suggests that all cultures are equal, or at least, equivalent. As such, the notion that one civilization is intrinsically "better" than another is the height of political incorrectness. Does Frank Miller eschew multiculturalism by suggesting that America is up against "6th century barbarism"? If so, more power to him.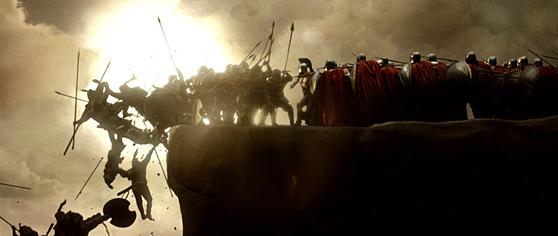 It's sad that, nowadays, patriotism is viewed as a dirty word. In this case, interpreting '300' as a metaphor for America's war on terror somehow makes one a "warmonger." So Iran condemns the movie and President Mahmoud Ahmadinejad accuses Hollywood of "psychological warfare." Big deal! The "barbarian" denunciation only makes me want to see the film even more.
I've no doubt that America's slide into the sewer is inevitable. Nevertheless, it is comforting to know that, amidst the spineless, politically Persian hordes, there remains a Spartan demographic.