Scripture's full of magic. What else would you call a Book whose first three chapters contain a Tree of Life, the fruit of which can cause one to live forever, a talking serpent, an angel with a flaming sword who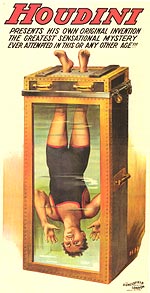 guards the Tree, and an all-supreme spirit Being Who exists in trinity and creates the universe with a spoken word? Sounds pretty fantastic to me.
Nevertheless, Christians are uptight about magic. Go figger.
Right now, much of the ire's aimed at the release of the final Harry Potter book. The controversy has illuminated an interesting divide amongst believers. A recent article in the Washington Post entitled Christian Fantasy Genre Builds Niche without Hogwarts, Muggles, or Spells, highlights said divide:
The use of magical powers by humans is a controversial theme for Christian writers and readers. They cite this biblical verse from the book of Deuteronomy in the Old Testament: "Let no one be found among you who sacrifices his son or daughter in the fire, who practices divination or sorcery, interprets omens, engages in witchcraft, or casts spells, or who is a medium or spiritist or who consults the dead."

"If God says these things are wrong, unless you don't believe in the Bible, you don't want to argue with God," said Marcia Montenegro, an Arlington author and speaker who campaigns against what she calls the use of the occult in the Potter books and elsewhere in popular culture.

Many religious leaders have rejected such objections. They have said that the books have a strong moral message. Some even see Christian symbolism in them.

Christian parenting guru James Dobson has praised the Potter books. Catholic News Service, an entity of the U.S. Conference of Catholic Bishops, has put them on its list of recommended children's books.

Nonetheless, critics have said that J.K. Rowling's series gives Harry Potter deity-like powers, although he has no known religion. Critics also say that the books lack a definitive portrayal of good and evil. (Harry does engage in some occasional fibbing, and his skills at deceiving adults are well honed). A few critics have said that the lightning-bolt scar on Harry's forehead represents the mark of the antichrist.
Actually, Harry's in good company. Both Narnia and Middle Earth have been accused of similar nasties — like advocating spells and magic, employing pagan symbolism, and corrupting the minds of our youth.
When it comes to controversies like this, a simple principle has always guided me: FICTION IS FICTION.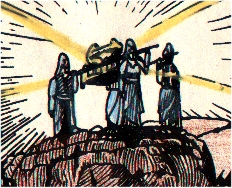 There is a fundamental difference between, for instance, The Book of Acts and The Hobbit. One is real, the other is make-believe. But both contain magic.
Sure, fiction contains ideas, beliefs, worldviews which we must decipher and weigh. But, being it is fiction, the weighing is far different than of, say, fact. In other words, it is far more important that the Apostle Paul really existed than Bilbo Baggins. . . though both slayed their dragons. This doesn't mean we wink at Bilbo's indiscretions (after all, those Shire folk were known for the tweed), but that we give Paul's story far more credence. We are free to object to Bilbo's smoking habit and still enjoy his tale. But we do not have the luxury of piecemeal obedience to Paul's Epistle to the Galations. Why? Because one is true, the other is not.
While Scripture condemns witchcraft, wizardry, necromancy, and occultism, it also blows the doors off the human imagination. The Bible affirms a world of magic, mystery, and wonder — a universe which boggles the mind. Still, Christians are often guilty of putting God in a box. I wonder that the same believers who fret about Gandhalf's spells and Narnia's Jadis, the White Witch, are the same ones who reject super-naturalism as a whole. While the Bible speaks of visions, tongues, healing, discernment, miracles, words of knowledge and prophecy, these folks spend their lives nit-picking the application, or advocating the absence, of these wondrous gifts. In that case, however, they won't be guilty of sorcery, just legalism.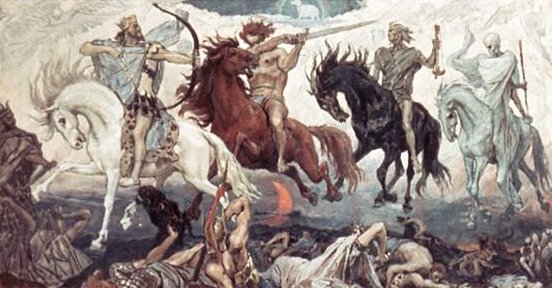 The Bible I read is magic. No, it's not a spell book. But it frames a world of mystery, where the extraordinary intersects the mundane, where hellish and heavenly beings wage fierce battle for the souls of humanity, where the world plummets toward an unspeakable Armageddon and a Great White Throne. It contains such fantastical tales as:
Joshua causing the sun to stand still for a day (Joshua 10:11-14)
The parting of the Red Sea
The witch of Endor summoning the ghost of a dead prophet (I Sam. 28:6-8)
Trumpet blasts bringing down the walls of a city (Joshua 6)
Lot's wife turning into a pillar of salt (Gen. 19:23)
Elisha leaving earth in a flaming chariot drawn by fiery horses (II Kings 2:11)
Ezekiel's fiery wheels and cherubim descending in a whirlwind (Ez. 1:1-28)
Jonah being swallowed by a whale and living three days in its belly
A talking jackass (Num. 22:26-30)
Moses turning his staff into a serpent (Ex. 7:10)
Saul being knocked off his horse by a light from heaven and a disembodied voice
Tongues of fire resting over believers' heads
Philip being instantly transported to another location (Acts 8:39-40)
Jesus — and Peter! — walking on water
Four creatures covered with eyes around a heavenly throne (Rev. 4:7)
A City with gates of pearl in another dimension where the souls of the just spend eternity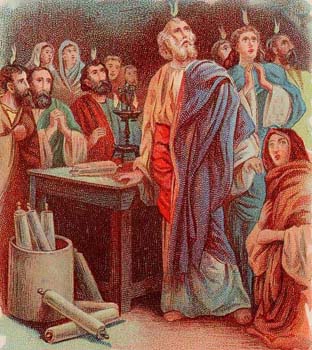 And there's so much more! But maybe the greatest of all these marvelous tales is the one of the perfect Prince Who came to earth and gave Himself for the sin of humanity, only to be executed and raised, forever, from the dead. Harry Potter, Bilbo Baggins, Aslan and all the Pevensies combined cannot contain the magic of that one Story.
Probably because it's Fact, not Fiction.
So maybe we should lighten up on ol' Harry. He may have a flying broomstick, but he doesn't have a magic Bible.