So this is what's up on my Netflix queue.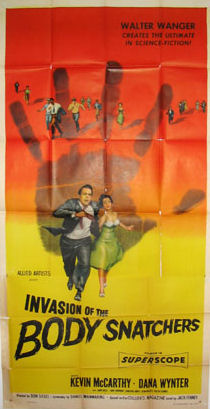 By the looks of it, I'm not mixing things up.
Lotsa sci-fi / fantasy stuff, huh? The back to back Invasion of the Body Snatchers is partly "research" for the current novel I'm working on. Serenity I've been wanting to see, and American Beauty I just never got around to. Alayna and I saw Rescue Dawn last week. It's directed by the ever-intense, semi-maniacal Werner Herzog. Burden of Dreams is a documentary about the making of Herzog's epic, Fitzcarraldo, about one man's obsession to transport a steamship up the Amazon River. Trip out. Anyway, I'm loving my Netflix subscription.