Browsing women's lingerie is not my thing. But the Abercrombie & Fitch's "eye candy" thong underwear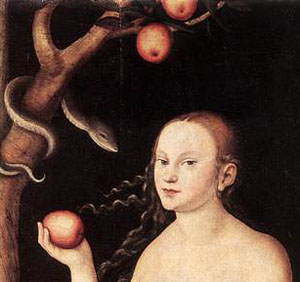 brought me to a standstill. Why? Because it was sized for 10 year old girls.
In an age of ultra low-rise this and ultra skin-tight that, escalating STD's and Girls Gone Wild, you'd think the Modesty Movement would be a welcome change. Right? Not on your life.
Websites like Modestly Yours, subtitled "A group blog by women who value modesty in its various forms," continue to grow. There's also Modesty Zone, and DressModestly.com. Macy's carries Shade clothing, Nordstrom offers Modern and Modest, both created by a team of Mormon women, and then there's ZBritney.com. And don't forget the books. There's Girls Gone Mild: Young Women Reclaim Self-Respect and Find It's Not Bad to Be Good and, my personal favorite title, The Thrill of the Chaste.
So with all this talk of modesty, maybe we're on the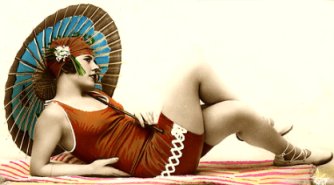 right track. But while the Wall Street Journal calls it A Modest Rebellion, Ann K. Ream, a Chicago-based writer and founder of Girl360, calls it The False Modesty Movement. What's false about this push for modesty?
. . .Scratch the surface, and what's supposed to be good for girls reveals itself to be all about the boys: dressing in a way that doesn't over-excite them, demurring so that their manhood remains intact and holding tight to our sexuality until we find a husband who is worthy of that ultimate "prize."

What's lost in this view of the world is the power of female desire: not just sexual and sartorial but professional and intellectual. There is something liberating about a girlhood (and womanhood) that is not lived solely in anticipation of, or in response to, a man. There's something freeing about a world in which women have the right to take risks (and to get mad).
Is it just me, or do these debates always come back to the same feminist rebuttals:
Men should mind their own damned business and keep their hands to themselves
Women / Girls need not be told by over-excitable, power-hungry males what the hell to wear
What does modesty matter when it's all about "the power of female desire." Meanwhile, my manhood is still intact, the fashion industry has become Slut Inc., and our daughters, their eager supporters.