I make no apologies for believing that the greatest threat facing the modern world is not global warming, poverty, or corporate America — it is Islamic extremism. Think about it: If the 9/11 terrorists had managed to secure 4 nuclear bombs instead of 4 passenger planes, we would be living in a very, very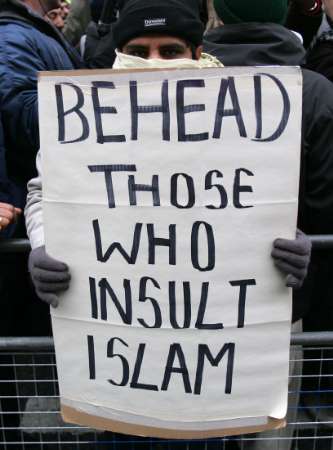 different world. But as the sixth anniversary of 9/11 approaches, we drift further away from the vigilance first aroused by that attack.
Two recent events reveal how, in its undying (or is it, dying) pursuit of imposing worldwide Sharia Law, radical Islam is gaining political traction.
You probably missed this but according to The Local, a Swedish newspaper, ambassadors from Muslim countries have indicated that they intend to present the Swedish prime minister with a list of "comprehensive measures" designed to provide "legal protection against the desecration of the Prophet Muhammad." They're demanding that Sweden change its laws to protect Muslims from being offended. According to the ambassadors, "A permanent parliamentary committee also needs to be established to tackle islamophobia." Gee, while they're at it, maybe they should request a Koran in every hotel and a frontal lobotomy for every Christian infidel.
Is it just me or do these sound more like threats than requests? The only thing more ridiculous than that Muslim ambassadors issue these kinds of ultimatums, is that people like the Swedes listen. Point: Islam.
Secondly, the transcript of the recent Osama bin Laden tape reveals that radical Islam is clearly aligned with the American Left.
People of America: the world is following your news in regards to your invasion of Iraq, for people have recently come to know that, after several years of the tragedies of this war, the vast majority of you want it stopped. Thus, you elected the Democratic Party for this purpose, but the Democrats haven't made a move worth mentioning. On the contrary, they continue to agree to the spending of tens of billions to continue the killing and war there, which has led to the vast majority of you being afflicted with disappointment.
Huh? The head of the largest terrorist network on earth wants the Dems to get busy and stop the Iraq War? Does this strike anyone as odd? Maybe bin Laden also has some suggestions on women's rights and freedom of speech. In the tape, bin Laden also addresses, ". . .the burden of interest-related debts, insane taxes and real estate mortgages; global warming and its woes. . ." For being anti-America, he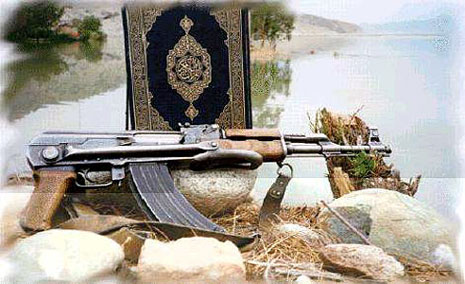 sure knows a lot about the Great Satan. However, my personal favorite moment is when OBL recommends liberal author Noam Chomsky. Wonder how Chomsky feels about being endorsed by the mastermind of 9/11? Hey, I got it. Instead of the Oprah Book Club (OBC), we can start an OBL Club for "terrorist-approved" literature.
Perhaps David Brooks of the New York Times was right in saying that, in the tape, Bin Laden Sounds Like a Lefty Blogger. Dinesh D'Souza, in his book The Enemy at Home: The Cultural Left and Its Responsibility for 9/11, suggested that Osama bin Laden and the American left have forged a tacit agreement to secure the defeat of the United States in Iraq. That premise might be a tad uncomfortable for the Democrats, but bin Laden appears to have no problem with it.
As Arnold Toynbee put it in A Study of History, "Civilizations die from suicide, not murder." 9/11 did not kill America. Car bombs and kidnappings won't either. It is the ideology that aligns us with radical Islam that's suicide. On the sixth anniversary of 9/11, I'm afraid that the sword at our throats is political, and those who wield it are Americans.