With graduations galore, the one we attended yesterday was by far the most rewarding.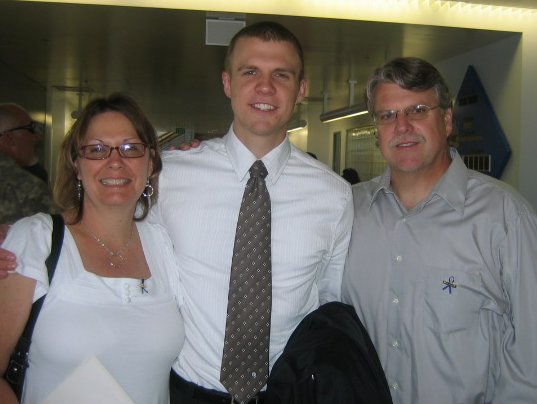 Last year, at this time, we were celebrating Chris' BS in Math from Cal State San Bernardino. Well, this year, he one-upped it… and then some.
The family got the VIP treatment. First we attended a special awards ceremony for outstanding graduates (five in all) where Chris received top honors as the College of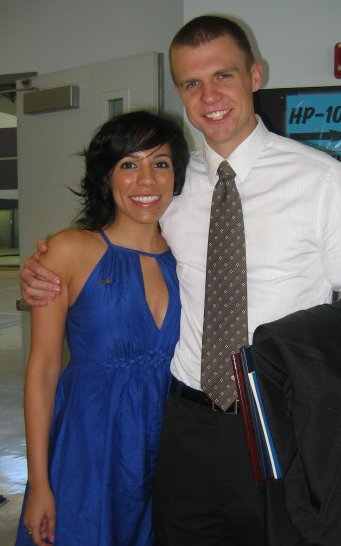 Natural Sciences Outstanding Student of the Year. Then yesterday we got floor level seats with the graduating class as Chris delivered the class address. He got emotional while thanking me and Lisa, and so did we. I thought he nailed it when he said we created "an environment for success." Maybe parenting isn't so much about doing all the right things but, in the long run, cultivating an atmosphere where things can grow. Anyway, after receiving his Masters in Math (his thesis was on Poincaré duality), we enjoyed a casual dinner and he prepared to fly to the east coast.
So at 4 A.M this morning, Chris boarded a plane to Washington D.C. where he will spend 10 weeks in some think tank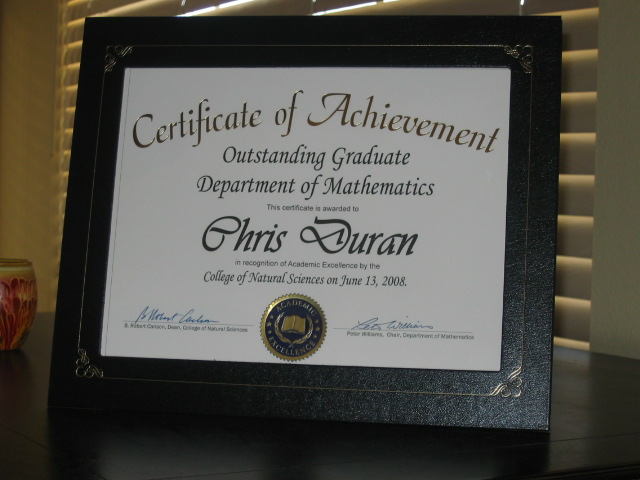 thingy for bionic brains. He'll be moving back in with us on his return, where he will begin his PhD program (thanks to the full-ride scholarship he received). We're all so proud of you, Chris! (Or is it, Doctor D?) Watch out for college parties, liberal professors and too much free time. And "In all your ways acknowledge Him and He shall direct your paths" (3:5-6). Godspeed to you in all your endeavors!
* * *
You can follow more of Chris' DC adventures on his MySpace page, and find a video of the graduation HERE (his speech is about 1/3 of the way in under the Natural Sciences ceremonies).