I'm not sure how I became a spokesperson for Christian Horror, but…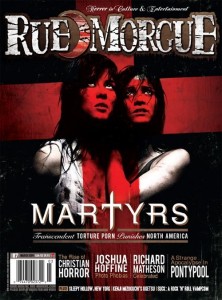 Several months ago I was contacted by a freelancer about doing an interview with Rue Morgue, one of the top horror mags on the market. Apparently, she'd run into some of my musings (like HERE, HERE and HERE) regarding the genre, and wondered if I'd field some questions. Which I did.*
Well, that issue has arrived. The feature is entitled DIVINITY IN DARKNESS: THE RISE OF CHRISTIAN HORROR. From the blurb:
Proving that there's something for everyone in the genre, Christian horror is thriving, delivering fears to the faithful and – surprisingly – nightmares to non-believers, as well.
My copies are on the way, so I haven't checked out the completed piece yet. Don't know how much of my stuff they used, who else they featured, or what their overall spin is, although it seems favorable. Looking forward to devouring the article…
* I know many Christian readers will hedge at another believer's inclusion in / identification with a secular horror mag, one that, no doubt, includes language, explicit gore, occult symbols and and eroticism. Suffice to say, as long as the "Christian position" is fairly presented, I believe secular horror magazines are the exact types of places we should hope to find defenses, expositions, at least, hints, of the Gospel.
***UPDATE***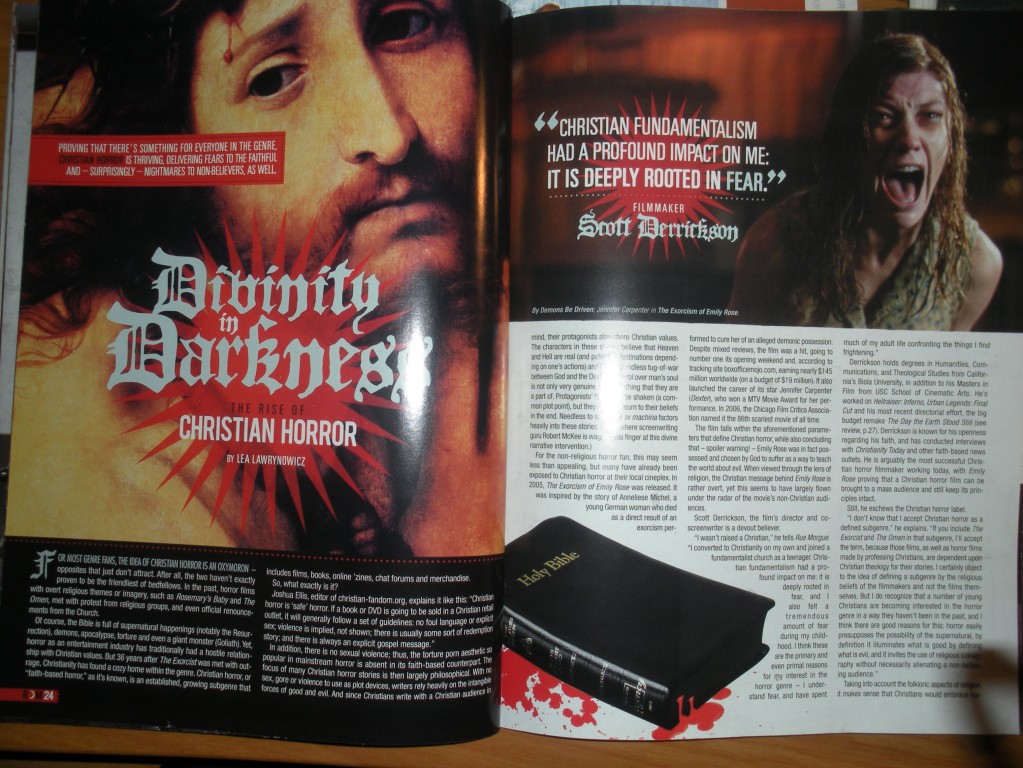 So I received my issues of Rue Morgue and must give big props to Lea Lawrynowicz, author of Divinity in Darkness, the Rise of Christian Horror.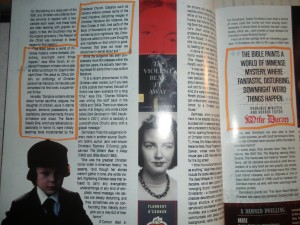 The article is not only fairly extensive (5 full color pages), it's also fair and explores the emerging genre in an even-handing, non-biased way.  I got three decent chunks of space, including a blockquote all to myself! Still wondering how I managed to be quoted alongside the Dekkers and Derricksons of the world…