Pessimism is one of the most important instruments in a writer's tool box. It can also be one of the most destructive.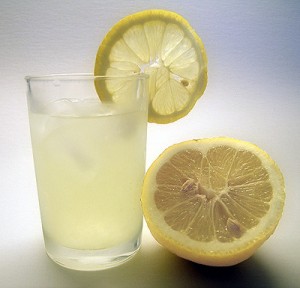 Several years back I entered the ACFW Genesis Contest, but didn't make the cut. I had already convinced myself I wouldn't so when I didn't, I wasn't disappointed. Once again, pessimism saved me.  But my indifference wasn't shared by everyone in the contest.
A thread started at the ACFW forum, a members only section of the site, that was entitled The Genesis Aftermath. There were lots of confused, heartbroken, angry folks. The Genesis judges were called out, the grading system was dissected, and entire careers were second-guessed. It may have been therapeutic for some, but to me it provided a window into the nature of the writing community.
We are way too optimistic.
I often tell my kids, Prepare for the worst and hope for the best. That adage has kept my expectations low and my emotions even-keeled. While others were railing about their Genesis snubs, I basked in the inevitable. However, the downside of my pessimistic outlook is, I'm often so busy looking for rain clouds that I miss the silver linings.
Case in point. During a recent luncheon, I was buzzed about my debut novel due out next spring. "Aren't you nervous?" someone asked. "What's the worst that could happen?" I quipped. "My book comes out, it is universally panned, does not sell, I am dropped by my publisher and my agent, my blog numbers wither and my Twitter followers abandon me, and my writing career becomes a smoldering crater on the literary landscape." The people at the table sat gaping.
Witness pessimism run rampant.
Sure, pessimism can equip me for the inevitable bumps, bruises, let-downs, and dead ends along the way. But if I'm not careful, it can also feed a swamp of terminal negativism and become  a slippery slope into despondency and malaise.
So having mined the dark side of pessimism and survived (so far), I offer five ways to make pessimism work for you.
Differentiate between pessimism and defeatism — Francis Schaeffer argued that, while total healing is not possible in this lifetime, substantial healing is. The Christian pessimist must concede both these possibilities. Yes, things can be bleak — i.e., total healing (at any level) is not possible. But that doesn't mean substantial healing isn't. The pessimist who automatically dismisses substantial healing has moved from realism to cynicism. There is a difference between admitting things are difficult and surrendering to defeat. To make pessimism work for you, you must make that distinction.
Seeing things as they are is not a reason to let them stay that way — Just because the glass is half-full doesn't mean the spigot doesn't work. Pessimists love to portray themselves as realists. Equally true, however, is the reality of free will. Your actions can change the course of events! Determination, wisdom, and stubborn persistence have altered human history. It is one thing to see the glass as half-full, and another to see yourself as powerless to fill it.
Don't allow pessimism to become paralysis — Ansel Adams, the renowned wilderness photographer, often recalled the old adage that 'the perfect is the enemy of the good,' his point being that if he waited for everything in the scene to be perfect, he'd probably never take a picture. A lot of pessimism is rooted in perfectionism. But requiring perfection leads to paralysis. Making pessimism work for you means seeing it as an opportunity to work harder, not as an excuse to never work.
Your view is not the only view — Pessimism is, ultimately, a view of life. Problem is (for the pessimist), there are other views. Optimists tend to drive me crazy… partly because I know they're onto something. My wife has saved me from many bleak moments. All the while my publisher was considering my manuscript, I conceded defeat. "I'm just waiting for the hammer," I moaned. "I am not getting my hopes up again." She just shook her head and said, "Oh ye of little faith." There was a weird symmetry between us. The takeaway: Pessimists need optimists (and vice versa). While things are rarely as good as optimists see them, they are rarely as bad as pessimists make them out to be. Making pessimism work for you means seeing your outlook for what it is: your outlook.
Admit the obvious: The sun will come up tomorrow — Okay, so I'm a sucker for that song from "Annie."  Yes, I realize that one day the sun won't come up. But after 5000 years of recorded human history and approximately 2 million sunrises, there's a reasonable chance that tomorrow is not that day.  As bad as things can be, as hard as they have been, there is usually another day to try and make them better.
It's been said that pessimists are either proved right or pleasantly surprised. No, I did not even make the cut in the ACFW Genesis contest. But you wanna know something funny? That same story, the one the judges passed over, the one I received multiple rejections on, has landed me a two-book contract. Oh me of little faith.
So while optimism may make the journey more enjoyable, pessimism anticipates the difficulties along the way. The problem is when we allow our pessimism to keep us from taking that journey at all.
* * *
Question: Do you think some writers are too optimistic? And what are some of the ways you have let pessimism work for you?