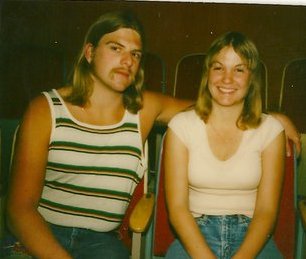 Don't you love Before and After pics? Well, these two photos are more than just years apart, they're worlds apart. I was 21 and Lisa was 17, the year was 1979, and our worlds were about to be rocked. I had survived a horrible car wreck and an even worse alcoholic home. But I was circling an existential drain. We had dated for 3 years, but were going nowhere. Until spring, 1980.
Spring is a special time of the year for us.  Last month, I celebrated my 31st year as a believer. This weekend, Lisa will celebrate hers. It was a culmination of a grueling spiritual quest that led me through occultism, drugs, mysticism, to the open tomb of Jesus Christ. In March of 1980, I finally surrendered to Him. The next month, my girlfriend did. It was at an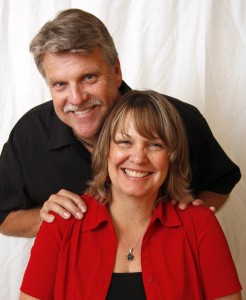 Easter sunrise service, no less. We were married later on that same year. Four kids, 3 grandchildren, 31 years of marriage later, and spring continues to inspire nostalgia. Where would I — where would we — be if that Spring hadn't arrived?
Indeed, some of the most compelling evidence for the validity of Christianity is the bodily resurrection of Jesus Christ. What caused a ragtag group of followers to change not only a religious system, but inevitably, the shape of the entire world? Well, it's the same thing that caused us to find hope and meaning, a Reason for living. No. We're not perfect. Our 31 years are riddled with fits and failures. But we have endured and He has blessed us at every turn. We are living proof of a living Christ. And, in the end, isn't that some of the most powerful proof there can be?
Here's wishing you and yours a blessed Easter!