The first indication I had that Dan Keohane might be a pretty good writer was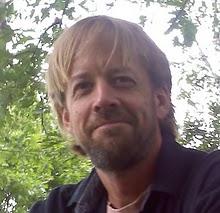 when I discovered his inclusion in the Honorable Mentions of The Year's Best Fantasy and Horror anthology, 17th edition. After that, it was Cemetery Dance. Then, Apex Digest. Finally, as an editor for Coach's Midnight Diner, we named Dan one of our Editor's Choice winners for his short story "The Box." His debut novel, Solomon's Grave, was a finalist for the 2009 Bram Stoker Award for Superior Achievement in a First Novel. He's an active member of the Horror Writers Association and founding member of the New England Horror Writers. So, as you can see, Dan Keohane's been around the block a few times. Most recently he has decided to form his own press and release his latest novel Margaret's Ark. (In fact, Dan will be giving away a signed copy of his new novel to one commenter.) Anyway, I was thrilled when he agreed to visit and discuss his writing journey, the intersection of horror lit and faith, and his new press endeavor.
* * *
MIKE: Dan, thanks for taking the time to chat! You've been writing for a while, and witnessed first-hand the changing face of the business. While some writers mourn the current state of publishing, others seem excited by it. What's your overall perspective about the industry? Is this a good or a bad time for writers?
DAN: I suppose that depends on the specific genre. Romance writers are seeing a boom in opportunities lately, especially with the advent of the eBook, where that genre has exploded (now people can buy their Love's-Heart's-Passion's-Fury novels without a coffee table covered with open shirts and torn-bodice covers). But for horror, feels like we've hit another low point. Like a similar time in the 1990's, many of the major publishers have cut the number of traditional horror titles or gone completely out of business (Dorchester's Leisure book line, for example). And, like that time, the small press has stepped in to take up the slack, and continue putting out new titles. The young adult book market is doing great – that's one area of publishing that seems to be keeping steady throughout the recession. Kids love to read – you just had to offer them something worth reading, and horror in this market is, of course, the favorite.
One aspect of publishing which has irked me is in the realm of eBooks.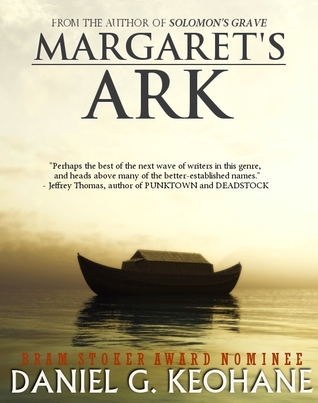 Personally, I love them. I own a Kindle and find it easier to read than a regular paperback in so many ways. Major Publishers have finally, though reluctantly, embraced the technology, only to set electronic versions of their books at the same price as mass market paperbacks. The price of these books, in my opinion, should be down around the 2.99 – 4.99 range, not the 8.99 – 11.99 range they currently are priced at even though an eBook has no printing costs, and should have no distribution costs. Historically, distributors (those "middle men" who take a book from the publisher and get them on the bookstore shelves) have always taken the largest piece of the profit pie. Sometimes I wonder if they're holding publishers over a barrel an continue to collect a percentage of profits on eBooks (unearned as that would be). Not to mention they call this pricing schema the "agency model" which implies an agency relationship of some kind. Dunno. Maybe I watched so many X-Files episodes that I've become a conspiracy theorist. Could be as simple as publishers pricing them higher to keep their print losses down.
On the other end of the publishing food chain are the small, micro presses. I've noticed many have been slow to release eBook versions of their titles, even though millions of people now own Kindles, Nooks, iPads and iPhones. How much money do publishers lose when a potential customer sees a new book title but decides to wait (and perhaps forget about the book a moment later) until its available on their Kindle? A lot of this hesitation is lack of education on how to format these buggers, and this gap is beginning to be filled by third parties who do the eBook formatting for them. The most successful of which has been smashwords.com.
One positive aspect I've noticed with smaller presses: when they do have eBooks, they price them at a realistic level. My new book, Margaret's Ark, is priced (to sell I hope) at $12.99 for trade paperback, and $2.99 for the eBook. Granted, the publisher is me, a point we'll get to in a moment, so there's less overhead.
MIKE: You're part of that interesting breed of novelist who writes horror that contains spiritual / religious themes. Nevertheless, you don't appear to be aimed exclusively at Christian audiences. While some see the horror genre as incompatible with a "Christian mindset," others find it uniquely fitted to explore existential, very biblical issues. So how do you personally mesh "God" and your own spirituality with the horror genre?
DAN: Yea, rather than be a Christian Horror Writer, I'm simply a Christian who writes horror. Though many of my short stories would not be construed as spiritually-themed (though I do have a few which are and there'll be more to come), most of my novels have dealt with biblical themes. Solomon's Grave is about the Ark of the Covenant buried in Massachusetts, Margaret's Ark is a modern take on the Great Flood story. Others completed (or in the oven) like Plague of Darkness and Plague of Locusts have obvious themes. The Bible is such a massive book, with so many stories and lessons and characters and events, how could you ever run out of ideas?
Ironically, Solomon's Grave was originally marketed to the CBA market, but I discovered over time that the type of story Christian Bookseller's want to publish, and the content that should go into it, is so narrow that nothing I wrote really fit. I don't see this narrowness in the vein of Jesus' "narrow gate" as much as an attempt by the CBA to make as generic a set of requirements for their content given such a vast array of denominations within their readership (and thus a highly-varied spectrum of theology within the Christian beliefs of said readers). Man, that was a cool sentence! Big words and, you know, stuff.
MIKE: I recall bumping into you years ago at Dave Long's Faith and Fiction message board. Did you make a conscious decision NOT to write for the Christian market? If so, why? If not, how have you managed to navigate spiritual themes without turning off secular audiences (or publishers)?
DAN: Some might think that marketing a story with a biblical theme might to the secular suspense/horror market be just as difficult as marketing a Brian Keene novel to Tyndale, but I've discovered the opposite. There are many, many people out there, Catholic and Protestant alike, who have their own personal faith, own relationship with God, who also love to read James Patterson, Stephen King, even Dan Brown. And with so many secular books just as sanitized, to remove religious references (unless they are in a mocking tone), as CBA titles are to remove curse words and sex, there is a vast, untapped audience who, like myself, appreciate it when an author scares the boogers out of them, makes their heart race, and at the same time treats faith with an even hand, has their characters go to church and pray and have a belief in God. I read a quote from Jodi Picoult once which really sums up why I like to write novels that I write: "Write the novels that you'd like to read."
Lately, I've begun writing books less with a biblical theme, though I'm sure I'm not done with doing that completely, but if the story calls for a Christian character, they won't be the type we've become accustomed to, berating everyone as a heathen and usually becoming the bad guy who wants to bring about the Rapture a couple of days early. They'll curse sometimes, and struggle with other issues, or maybe they'll be the purest of the pure. Depends on the person and the book.
Our stories are a reflection, to the world, of our faith as much as how be behave in public – our writing is a form of public behavior after all. So you pray, be open to the spirit nudging you one way or the other, towards some things, away from others, but writing what you want to read yourself. So, prayerful consideration of what you put into a novel or story should never be forsaken.
* * *
Part Two tomorrow. And remember, if you'd like to a chance to win a signed copy of Margaret's Ark, leave a comment here. The winner will be announced on Friday.