"Pay no attention to that man behind the curtain." — The Wizard of Oz
One of the reasons for Newt Gingrich's South Carolina Republican Primary win has been his debate performances. And a key element of Gingrich's debate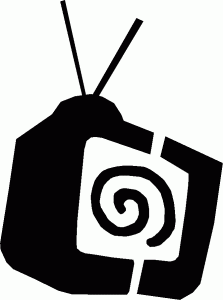 performances has been his willingness to attack the mainstream media. Gingrich has not shied away from voicing what many conservative voters deeply believe: The American media is biased.
Gingrich's stance may have reached its zenith in last week's Republican debate. After a question from CNN's John King about allegations from Gingrich's ex-wife, Mr. Speaker went off, claiming that the media has protected President Barack Obama and spins reportage in accordance with their ideologies. (You can see the exchange HERE. )
For the record, I'm not a Gingrich fan. But his rebuttal had me rolling. And cheering. Conservative politicians have long debated whether it is expedient to play the "media bias" card. Consensus was that it is better to let media watchdog groups and pundits make the charge rather than to look like a whiner. Apparently, this election cycle, things have changed. The liberal media is now fair game.
And I like it.
Whether or not you believe there IS liberal media bias, you should agree that the American media shapes the populace in unhealthy ways. The man behind the curtain contributes far too much to our perception of the world. Like the Great and Powerful Oz, their pyrotechnics and amplification have convinced us that they are something more than little men. Sometimes, I wonder if we'd even know what to believe if a talking head didn't tell us.
Yeah, I'm conspiratorial that way.
When I was a youth pastor, I used to play a game with my students called "Spot the Lie." We would watch a music video or commercial and I'd challenge the students to detect values, messages, and inferences that were false. Signals that were subtly or not-so-subtly being sent. Things like, Being cool means owning THIS product or Being uncool means believing THAT. The value of "Spot the Lie" was that it encouraged discernment and healthy distrust of those who shape our culture. No celebrity, radio personality, news outlet, comedian or commentator should be above this scrutiny.
They are ALL spinning.
Frankly, I wish more adults would play "Spot the Lie" when we approach news outlets. When did we become so trusting of our media as to believe they DON'T have an ideology that frames their reportage? I mean, do we really believe in such a thing as objective journalism anymore?

Maybe that's why I am so tickled by this trend to put the spotlight on the mainstream media. It's about time someone checked the checkers.