A regular commenter on my blog once cautioned me: "For your sake, you really need to let this go." He was referring to my ongoing criticism of the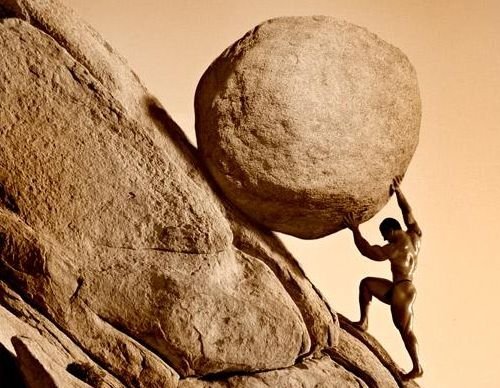 Christian fiction industry. I privately emailed the author and asked if the CBA mafia had a hit on me or something. Luckily, it was a groundless threat, based on the author's own irritation with me. Eventually, he went into exile, taking his fatwa with him. Sadly, this isn't the first person who reached loggerheads with me about Christian fiction.
My recent post Is Christian Fiction Inferior to Mainstream Fiction? generated some great discussion. And not a few dissenters. In one of the posts spawned from that piece, this by Becky Miller, one of the commenters, Fred Warren, said something that I've heard a lot since I've began being vocal about the industry.
Christian fiction is a niche market. If you write for a niche market, you get niche market readers with very particular preferences, and the general market is going to perceive you as a niche writer. Thank God you have a market at all and _own_ it. If you feel restricted from writing the gritty, realistic fiction you feel is necessary to gain respect from the larger literary world and preserve your integrity as a writer, you need to go to the general market with those gritty, realistic, literary stories. (emphasis mine)
For the record, Fred and I are friends. You'll see that if you follow that comment thread. We probably share many, many similar opinions. Nevertheless, that seems to be a fairly typical response to regular criticism of the Christian fiction industry — If you don't like the CBA, go to the ABA. I've heard this dozens and dozens and dozens of times.
Recently, author, editor, and friend, Kat Heckenback made a similar plea in her post, Shaking the Dust. After quoting from Matthew 10:14, "If any household or town refuses to welcome you or listen to your message, shake its dust from your feet as you leave," Kat applied that to the schisms within the Christian fiction community:
If you disagree with a group, go find another group. No inciting derision, pouting over backlash (that you refuse to address), and posting follow-up blogs about how petty that group is. Shake the dust from your feet and move in the direction you want to go. If the "other" group is wrong, they'll fall of their own accord. If not…well, there's room enough for both groups.
Kat makes some terrific, spirited points. You should read that post immediately followed by another one she wrote entitled Put Down Your Sword… and Write. Obviously, there's a time for that — there's a time to put up your sword, shut up about what's wrong with the industry, "Shake the dust from your feet and move in the direction you want to go."
However, couldn't it also be said that there's a time to stand and fight?
About a year ago, I received a very encouraging email from a reader whom I greatly respect. This is part of what they said:
"You are doing something brave that will benefit your career in the long run.  By midwiving Christian fiction to a different place (and that includes commentary and critique) you are serving the industry as well as your own work.  You will feel bruised.  You will be bullied.  I know it sucks.  But I think it's a good thing you're doing nonetheless."
It was very humbling. Very encouraging. At times, I DO feel a little bruised, a little bullied. (The CBA mafia can do that to a guy.) But even more important is this notion about "midwiving Christian fiction to a different place." Is this possible?
If so, it is the exact opposite of the "shake the dust off your feet" approach.
Yes, there's definitely a time to "shake the dust off" and do your own thing. But isn't there also a time to stay put and remain a change agent? I mean, could we be doing the Christian fiction industry a disservice by NOT staying put?