I hate being labeled. So when someone recently asked me about my religious background, I described myself as a religious mutt. I suppose the term could appear derogatory, but I don't see it that way. In fact, I kind of revel in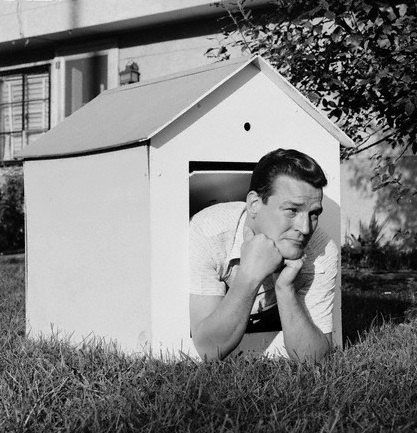 advocating mutt-ism.
Part of it comes from my personal religious experience.
I was raised a Catholic. Attended nine years of Catholic school, K thru 8, part of which required me to go to mass every weekday and regularly serve as an altar boy. The Catholic church definitely left a mark. But once I graduated and went into the public school system, everything came unglued. It started with pot and, by the time I graduated high school, peaked with a fairly steady diet of hallucinogens (LSD, peyote, psilocybin). During that time, I delved into the occult and various forms of Eastern mysticism. The catalyst for my return to a more orthodox faith revolved around my quest for "ego death" and Out of Body Experiences using principles found in The Tibetan Book of the Dead and psychedelics.
This ended badly.
The Catholic Church had lost me, but its doctrinal scaffold had remained. At that point, I returned, rather dramatically to those Christian roots. Which began a whole other jaunt through the religious landscape. I got "saved" in an Evangelical church. I was baptized in a mountain stream by a friend who'd also just become a "Christian."  After several years, we migrated to a Charismatic church and I began learning about things like speaking in tongues and the Baptism of the Holy Spirit. From there, it was on to the Vineyard movement, with their emphasis on signs and wonders, worship, and social justice. Before long, I snapped back to something more conservative and less experiential / experimental and began studying the Reformed faith. While I loved their rigorous approach to Scripture, I struggled with some elements of their system. So I kept truckin'. Along the way, I visited home churches, liturgical churches, Greek Orthodox, and Southern Baptist.
The underlying conviction produced by this religious hopscotch was 1.) The family of God is big, 2.) No one denomination or system has a corner on the market of truth, and 3.) Scripture is — or should be — the one constant.
Which is one reason I don't mind being a religious mutt.
But there's something else. I am deeply suspicious of groupthink and resistant to the suggestion that any one doctrinal system or religious group can contain God. In my article, Why I am Not a Calvinist, my first point was this:
No one human system perfectly codifies and articulates all Truth.
Possibly my biggest concern about Calvinism is the fervency of its proponents. (I know of several churches that have split over this issue.) There is, in my experience, a type of rigid devotion to "the system," as if it were almost equal to Scripture. We must remember that John Calvin was a man ( a young man, at that), who developed and refined his theology over time. While it may align itself on many fronts with God's Word, to suggest Calvinism or Reformed Theology — or any other denomination or creed — is THE summation of Scripture, is stupid.
I don't mean to pick on Calvinism, but rather to illustrate that no one system encapsulates all Truth. Which is why I think Christendom is so broad and being a religious mutt is just fine.
The question us religious mutts need to ask, I suppose, is not how many different "breeds" we are, but whether or not we are simply a canine. Entrance to heaven is a matter of heart, not pedigree. Even those of us with religious mange can find acceptance. (If only more churches / shelters would accept us.)
Perhaps my type of religious wandering is unique to Americans. I don't know. But even though I've settled down, my faith still seems cobbled together by lots of elements. I'm okay with that. I don't need to identify myself with any one denomination or brand. And I don't mind viewing myself as a religious mutt.
In the end, what matters is not that you're a specific breed, but that you are a specific species. As long as you're a canine, what does it matter if you're a mutt?