Celtic poem from 10th century Ireland: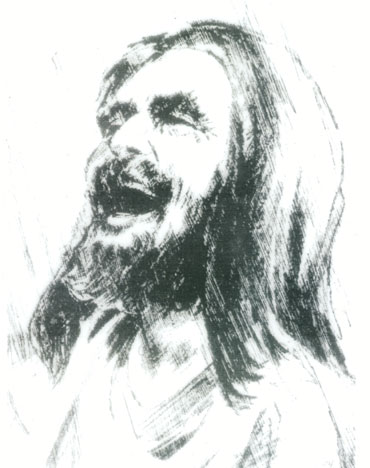 I would like to have the men of Heaven
In my own house:
With vats of good cheer
laid out for them.
I would like to have the three Marys,
Their fame is so great.
I would like people
From every corner of Heaven.
I would like them to be cheerful
In their drinking.
I would like to have Jesus too
Here amongst them.
I would like a great lake of beer
For the King of Kings,
I would like to be watching Heaven's family
Drinking it through all eternity.
* * *
Quite the festivity, wouldn't you say? Yet what else would "a great lake of beer" produce but a rollicking good time.
Sad we don't think of heaven in these terms anymore.
In fact, some would say that beer and Jesus just don't mix. Don't tell that to the Irish Celts. The most supreme celebration they could imagine was "a great lake of beer, for the King of Kings" and to watch "Heaven's family drinking it through all eternity."
That's one long party.
I grew up in an alcoholic home, so I understand the damage that drinking can do. Nevertheless, I think it's pretty clear that God has not instituted a Divine Prohibition. There's many passages that illustrate this, but one of my favorites is from the Psalms:
[God] makes grass grow for the cattle, and plants for man to cultivate — bringing forth food from the earth: wine that gladdens the heart of man, oil to make his face shine, and bread that sustains his heart. (Ps. 104:14-15 NIV)
Not only does God not act as enforcer on some Kingdom-wide alcohol embargo, He serves up the drinks Himself.
The reason for this seems simple: "wine… gladdens the heart of man."
If I'm not mistaken, good cheer is a big issue with God.
Perhaps that's why when Scripture speaks of alcohol, it often connects it with gladness and celebration. For instance, Zechariah. 10:7 says that when God saves His people, their hearts shall be glad as with wine. Ecclesiastes 9:7 says "Go, eat your food with gladness, and drink your wine with a joyful heart, for it is now that God favors what you do" (NIV). And of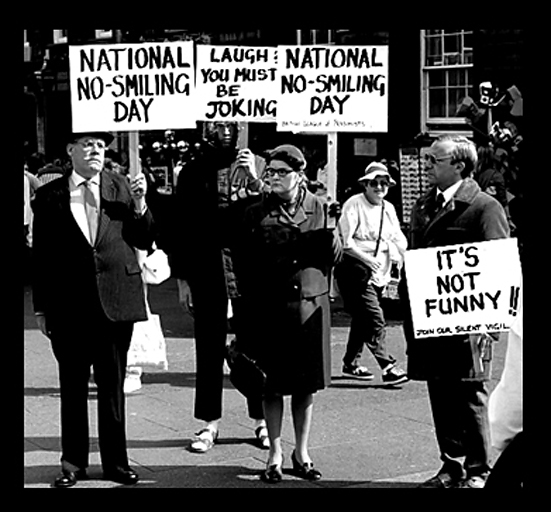 course, Jesus turned water to wine at a party (Jn. 2). In the simplest sense, God gave us wine so we could laugh.
This appears to be a problem for not a few Christians. Not only are some believers still stuck in an era of Divine Prohibition, they're quite sour in the process.
I've come to believe that Christians have as much problem with laughter as they do with drinking, so it's no wonder the two are connected.
During the Holy Laughter phase of the charismatic movement in the early 90's, I visited several services where the phenomenon was supposedly occurring. Holy laughter was believed to be a spontaneous outbreak of unbridled joy, usually accompanied by. . . laughter. Riotous laughter. Unfettered laughter. Side splitting, tears-streaming-down-your-face laughter. The services were often quite chaotic. Whatever you happen to believe about this stuff (and there's many good reasons to be skeptical of it), I feel like most Christians need a good laugh, so I was a tad less critical.
Down through the centuries, the saints have frowned on laughter. By the 4th century, church leader John Chrysostom declared that Jesus never laughed. This is why many medieval paintings portray Jesus as serene and always sober. Christendom's sense of humor didn't improve much over the next millennium. In the 1400s, the Council of Constance decreed that any minister or monk who spoke "jocular words such as to provoke laughter" would be damned to hell. Wow! This laughter thing is serious business.
Seems laughter has always carried a stiff sentence in the Church. Charles Spurgeon was often criticized for his use of humor. On one occasion, he answered one of his critics by saying, "Ma'am, if you knew how much I held back, you'd commend me." But the Church is still full of gloom-inducing Pharisees. H. L. Mencken once defined a Puritan as someone with the haunting fear that someone, somewhere, may be happy. It's sad, but many people still view Christians as sour-pusses — stern, cheerless guardians of the stiff upper lip.
A Gallup poll once found that half of all Americans thought that Jesus was not fun-loving. There is considerable debate, as to whether or not Jesus really laughed. I mean, the Bible never says He did. But then the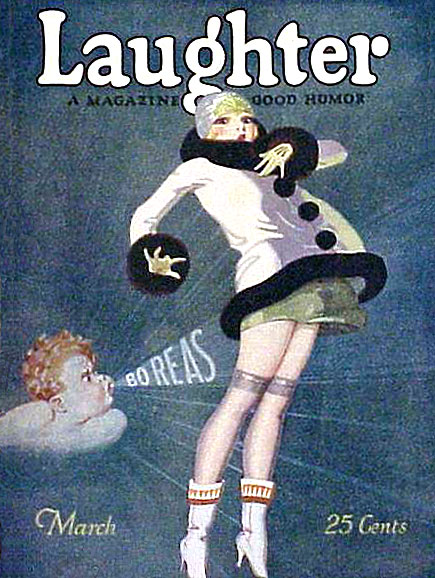 Bible never specified a lot of actions Jesus did. We know Jesus liked to party — and parties are usually about… laughter. And drinking. His first miracle not only involved alcohol, but it occurred at a party. I cannot imagine the Son of God sitting there stone-faced as this batch of miracle brew was uncorked, can you? He frolicked with little children (Matt. 19:13-15), something which is hard to do without, at least, a giggle.
In his 1964 classic The Humor of Christ, Elton Trueblood suggests that we cannot begin to understand Christ's life and teaching, without acknowledging the joy, wit and whimsy He brought to this world. So great was His mirth and celebration, Jesus was accused of being a glutton and a drunk (Luke 7:33-34).
In fact, one of the greatest days in Church history, was the day God's people were accused of being drunk. The Holy Spirit descended and a party ensued (Acts 2); eventually thousands of new Christians "broke bread in their homes and ate together with glad and sincere hearts, praising God and enjoying the favor of all the people" (2:46-47). Amidst the tongue-speaking, Spirit-induced inebriation, the only possible explanation was…
"They have had too much wine" (Acts 2:13).
The Apostle Peter's response is equally telling, "These people are not drunk, as you suppose. It's only nine in the morning!" (vs. 19), essentially saying Happy Hour didn't start till later.

Perhaps the Church's biggest problem is that Christians are no longer accused of being drunk. We are accused of being priggish, dreary, stuffed shirts. Our spokespeople are less like barkeeps serving up good cheer and more like funeral directors arranging flowers for corpses. We've cornered the market on scowling and left laughter for the late night comedians.
No wonder half of Americans believe Jesus isn't fun loving, when half of His people are sticks in the mud.
Oh, that Christians were accused of being drunk more often — so full of the Spirit that mirth and gaiety flowed from our homes and churches into a broken world, making people scratch their heads and yearn to join in. As the band Delirious puts it in their song, Did You Feel the Mountains Tremble:
Open up the doors and let the music play,
Let the streets resound with singing;
Songs that bring Your hope
Songs that bring Your joy,
Dancers who dance upon injustice.
Note: Opening up the church doors would also let some fresh air in. And provided we have a hopeful, joyous song, cranking up the tunes might be just what the neighborhood needs. Who cares about curfew when the entire street is rocking.
Sorry, but I'm with the Celts on this one: I would like a great lake of beer for the King of Kings, and I would like to be watching Heaven's family drinking it through all eternity.
So my fellow believers, let us raise a toast, and pour out "vats of good cheer."