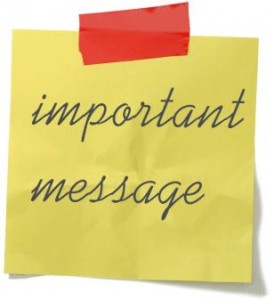 Supporters of Christian fiction often rebut the charge of having an "agenda" on the grounds that "all fiction has an agenda." It's a point I pretty much agree with. Most stories have a moral, a message, a point, or a theme, and those that don't are little more than abstractions. (However, it can be argued that even abstractions are intended to evoke some sort of emotion.) From this perspective, the real difference between good and bad storytelling is how the writer's viewpoint or message is presented.
Thus, most defenders of contemporary Christian fiction do so not on the grounds that all stories have messages, but that the story should trump the message. The story should deftly unfold the message without becoming preachy and ham-handed. In this sense, when an author's "message" subjugates the story, co-opts characters for the purpose of delivering that message, and uses the novel as a platform for that message, at that point something's out of whack.
But apparently, that approach does not jibe with many Christian audiences.
Film reviewer Peter Chattaway highlights an article in Variety magazine about a keynote presentation given by Michael Scott, one of the producers of God's Not Dead, in which the producer admits that for the Christian audience, message must come first.
"Message," not the story, proffered Scott, has to come first if a faith-based film is to curry favor within its fanbase.

"The engine that drives the train is the message," he said. "We start with the message and build the story around it. (The) Trickiest part is how to you bring the story and message together. We've seen so many films with great stories but they miss their mark. You will have a success if you can wrap (the message) up in a great story. When the message and entertainment come together seamlessly, that's when it really works." (emphasis mine)
I'm assuming Scott believes that God's Not Dead merged "message" and "entertainment… seamlessly."
Chattaway concludes, "Honestly, you couldn't find a more perfect summation of the stereotypical evangelical mindset when it comes to this sort of thing."
I believe Chattaway is correct about this "stereotypical evangelical mindset." I've long contended that message / agenda is primarily what defines contemporary Christian fiction. Christian fiction MUST contain a "Christian" message. What else would make it "Christian"?
Again, defenders of the genre will counter that all stories have a "message." Agendas are not exclusive to Christian authors, so what's the problem? The problem is what the producer of the top-grossing independent religious film ever made rightly observes: that Christian audiences want "message first." No amount of "seamless" story-telling can change this fact. Neither can excellent craft or compelling characters.

Frankly, this is what's so frustrating for Christian artists like myself. On the one hand, I want to engage my evangelical brothers and sisters. I also want to write stories that resonate a Christian worldview. However, if I approach story-telling as a "message first" affair, how am I not a propagandist simply using my stories as a means of placating evangelical sentiments or proselytizing? The moment any artist puts "message first" they move away from being a creative to being an advertiser.
Equally frustrating, however, is defenders of Christian fiction who attempt to argue that good Christian fiction subjugates message to story. Which, if true, leads me to ask, "Then what makes the story 'Christian'?"