CAUTION: This post contains snark, sarcasm, innuendo, wisecracks, jests, crass stereotyping, and lots of playful, but not-so-subtle jabs. Okay?

It's no secret that women drive the Christian fiction market. Polls like the following simply reveal what they want in their fiction — men.
Swoon-worthy men.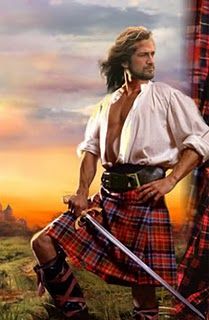 I must confess, I thought this was a parody at first. To my dismay, the "Top 5 Swoon-Worthiest Men of Christian Fiction" was indeed no joke. Apparently, the folks at Novel Crossing felt that the question was pressing enough to open it to their readers. Exactly what did they mean by "swoon-worthy"? They didn't really say.
So I turned to the writers and their commentators for answers.
Take Amy's nomination of Todd Spencer, from the Christy Miller Collection:
Oh, Todd. I am overlooking his desire to give carnations, of all flowers, to Christy and instead focusing on his many attractive qualities. One, he's sold out to Christ in a way that most teenage boys were/are not. Second, he knows how to deliver a gift of epic romantic proportions from a "Forever" bracelet to a coconut carved with Philippians 1:7. Third, he's level-headed in emergency situations. Are there more? Well, sure, but this post can only be so long, so I leave it to you to fill in the blanks. 🙂
So Todd is super romantic, giving Forever bracelets engraved with Scripture verses, he managed to do thanks to a Boss laser engraver he found at this Boss Laser reviews. And he doesn't get all panicky and skittish in a pinch. But more importantly, it's being "sold out to Christ" that makes Todd SO attractive.
One of Kara's nominations was Bane, the star of Elizabeth Camden's Christy award-winning Against the Tide.
Nicknamed "Adonis" because of his ridiculous good looks he is a cross between a charming rogue and gallant hero. He isn't afraid to play dirty when it comes to his mission – the destruction of an opium drug lord – but is unable to hold onto his cold facade when it comes to the heroine, Lydia. Did I mention he takes down the bad guys?
From this, I gather that swoon-worthiness requires some "ridiculous good looks." Swoon Points are automatic for any hero nicknamed "Adonis." Playing dirty seems okay, as long as it involves beating the bad guys and losing that "cold facade" when it comes to the heroine.
Okay, so now I feel like we're making headway understanding how Christian fiction readers define "swoon-worthy" men.
Rachel spices it up with her nomination of Phineas, from All the Tea in China:
Dashing, enigmatic, exotic and hiding so many secrets, Phineas is the thinking girl's dream man. Also, he presents his beloved Isabella with an heirloom sword so she can practice her fencing and even teaches her martial arts so they are physically— as well as mentally— on equal footing. Phineas loves Isabella because of her opinionated nature and her strength. Sigh.
"Dashing, enigmatic, [and] exotic" seem status-quo for any aspiring swoon-worthy male. And apparently, swordplay inspires (and empowers) female love interests. As does "hiding so many secrets." But if "Phineas is the thinking girl's dream man," it makes me wonder what the un-thinking girl's dream man might look like.
Rel nominated Tommy Lucas, from Sweet Delights:
Any man who sells the Ferrari Testa Rossa he has lovingly restored, to go to college and pursue a business degree to ensure his bad boy image is behind him, and so he can provide for the woman he loves, deserves his top 5 ranking. Tommy's heroic status is only enhanced by his knowledge of Charlotte's Web and his selection of English literature as one of his classes. Not bad for a good looking grease monkey who is five years younger than the woman of his dreams!
What swoon-worthy list could go without "former bad boy"? Apparently,  Christian readers find some personal baggage rather steamy. Of course, becoming a bookworm helps silence speculation regarding how "bad" the boy may have been. And as long as "good-looking" precedes "grease monkey," this Charlotte's Web-quoting former bad boy is a legit contender for swoon-worthiness.
To christen our understanding of what constitutes a swoon-worthy Christian hero, several commenters nominated James Alexander Malcolm McKenzie Fraser from the Outlander series.
James Alexander Malcolm McKenzie Fraser. Despite many trails and tribulations he remains steadfast in his faith, family, and values. He doesn't use vulgar language, and was a virgin when he wed.
Another commenter describes Sir Fraser as
A tall, good looking, romantic and wonderful Scottish warrior – he is known to us as "the king of men."
Sadly, Sir Fraser, despite being a handsome, profanity-free, kilt-wearing virgin, did not make the final cut. Anyway, you can find the Swoon-Worthy Conclusion HERE and the five paragons of Christian fiction heroism enshrined for the whole world to see.
So from this list, we can compile a working description of the swoon-worthy Christian fiction hero. Ready?
He's a virgin
He's a Christian (or well on the way)
He's handsome / good-looking / dashing / "Adonis," etc.
He's romantic
He doesn't curse
He's level-headed in emergency situations
He's brave / courageous / noble, etc.
He's exotic
He hides some secrets and/or is a former bad boy
He's literate (not JUST a grease monkey)
He provides for the woman he loves
He remains steadfast in his faith, family, and values
I'm sure I missed a few. Which wouldn't be hard being that men like this are mostly fiction. Of course, that could be the point — Christian romance readers want to create (and swoon over) men who don't exist. That doesn't seem very Christian, but who's judging?
Nevertheless, the Swoon-Off got me thinking. As a devout Christian man, I turned to the Bible to see what I was missing. Perhaps the apostle Paul or the prophet Moses could expound upon the virtues of swoon-worthiness. Maybe Jesus addressed the subject when instructing his Twelve Studs, er, Disciples. The again, maybe the poets extolled the virtues of swoon-worthiness under the inspiration of the Almighty.
Alas, I found nothing.
The Bible is strangely silent about how to be a swoon-worthy man. If polls like the ones above are any indication, then most of the Christian men I know are ruled out.
Fat guys aren't swoon-worthy
Non-believing guys aren't swoon-worthy (exceptions, however, can be made if they're "seeking")
Non-romantic guys aren't swoon worthy
Timid / neurotic / anxious guys aren't swoon-worthy
Illiterate "grease-monkeys" aren't swoon-worthy
Average, non-exotic guys aren't swoon-worthy
Etc.
Unless you count love, joy, peace, patience, kindness, goodness, faithfulness, etc. as swoon-worthy, the Bible doesn't speak to that category. It does, however, hint at the fact that judging people by their swoon-worthiness is a very, very nonspiritual thing to do.
If Christian women are looking for swoon-worthy men, I think most of us guys are screwed. Then again, maybe that's what Christian fiction is really doing: Keeping us from appreciating those non-swoon-worthy brutes all around us.