This summer, at a writer's conference I attended, popular Christian author Ted Dekker described himself as a "Christian mystic." During that weekend, both in public sessions and private conversation, Dekker reinforced his claim. For example, his next fictional work is entitled The 49th Mystic. He favorably referenced William Paul Young and Richard Rohr, both whom could fall under the label of "Christian mystic." In keynote sessions, Dekker referred to the Holy Spirit as our "Mother" and described the physical world as illusory. Again, mystical concepts and language. And in his new course, entitled The Forgotten Way, he appeals to esoteric concepts like "re-discovering" lost knowledge and seeking a new experience of God's overflowing love.
This promo for The Forgotten Way describes the course thus:
The Forgotten Way Meditations is a journey of re-discovering the radical love, peace, and identity found in Yeshua so you can see and be differently.

Forgotten, because Yeshua's simple path of awakening to love, peace and power in this life is rarely remembered (or understood) by millions of Christians weighed down with life's cares and concerns. Way because it is a pathway we walk, not a checklist of rules to follow.

Enter the Way of Yeshua so easily forgotten. Take the journey from hate to love; from fear to faith. The journey from insecurity to complete rest. Here you will find peace in the storms; you will walk on the troubled seas of your life. Love, joy and peace will flow from you as living waters.
Throughout the promo material Dekker makes incredible claims like, "The whole world longs for the Way of Yeshua" and "An awakening is sweeping the world." Couple this with the employment of mystical concepts and language (like "awaken to truth," join in the "divine dance," experience "new power," etc.) as well as testimonials from initiates that learning this "forgotten way" will revolutionize your life, I couldn't help but be suspicious.
Which I'm convinced is the appropriate posture to take.
Ted Dekker is not alone in his embrace of Christian mysticism. Evangelical Resources on Mysticism (along with its fairly helpful compilation of sources on the subject from an Evangelical perspective), notes that,
Mysticism exists in a myriad of forms. Within Christianity, it is seen in Roman Catholic teachings, the 20th century Pentecostal and Charismatic traditions, and in the Quakers. In the great three monotheistic religions, it is seen in the practices of the Gnostic Christians, the Sufi Muslims, and the Kabalistic Jews. Outside of monotheism, mysticism expresses itself in the Western New Age movement, as well as the Eastern Buddhism and Hinduism, Yoga, and Native American spirituality. (bold mine)
Because of this, defining mysticism can be somewhat difficult as there are many branches, forms, and syntheses. Catholic theologian Bernard McGinn defines Christian mysticism simply as,
"[T]hat part, or element, of Christian belief and practice that concerns the preparation for, the consciousness of, and the effect of […] a direct and transformative presence of God."(McGinn, Bernard (2006), The Essential Writings of Christian Mysticism, New York: Modern Library)
This idea of seeking and acquiring an experience of the "direct and transformative presence of God" is foundational for the Christian mystic. It assumes both
a greater knowledge and experience of God/spiritual things is available, and
intentional practices and pursuit of said knowledge and experience is critical for transcendence or living "fully"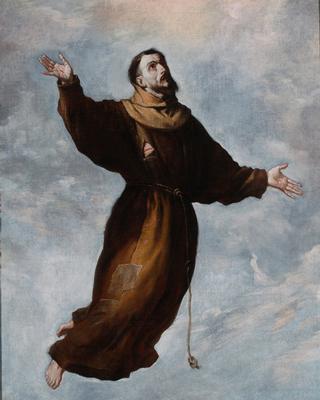 Of course, lots of things intersect here. For example, what one believes (or does not believe) about God and Man comes into play. What one believes about the authority of Scripture and the parameters of "enlightenment" are important. Also, the person and work of Christ (His pre-eminence, atonement, and mediatorial work) are extremely important. And this is where one of the great dangers of Christian mysticism comes into play.
Without some boundaries, mysticism can veer into potentially dangerous, unorthodox, even occult areas.
This idea of "boundaries" is what prompted Evangelical blogger, Tim Challies, to write The Boundaries of Evangelicalism, and caution his readers about the "prevalence of mysticism" in the contemporary church.
As I survey the contemporary church, one of my gravest concerns is the power and prevalence of mysticism. It appears in pulpits, books, and conversation. It is at the heart of Sarah Young's bestselling Jesus Calling, it is in all the much-loved books by John Eldredge, it fills the pages of so many books on spiritual disciplines or spiritual formation, it is almost everywhere you look. Language that was once considered the distinguishing language of mysticism is now commonly used by Evangelicals.

Mysticism was once regarded as an alternative to Evangelical Christianity. You were Evangelical or you were a mystic, you heeded the doctrine of the Reformation and understood it to faithfully describe the doctrine laid out in Scripture or you heeded the doctrine of mysticism. Today, though, mysticism has wormed its way inside Evangelicalism so that the two have become integrated and almost inseparable. In an age of syncretism we fail to spot the contradiction and opposition.
According to Challies, the two main biblical "boundaries" that mysticism potentially challenge are:
the doctrine of Scripture alone (sola scriptura)
the doctrine of faith alone (sola fide)
For example, in a recent Facebook post, I spoke critically of Christians who attempted to incorporate Eastern ideas and practices into a Christian worldview. I bemoaned, "That moment when you follow a 'Christian' writer's FB comment to their personal page and discover they espouse aligning chakras, the power of the 'divine feminine,' and astrology. Ugh." I was somewhat surprised to receive so much pushback from other professing believers. Like the following commenter who concluded, "Don't knock something until you have opened your mind to it. Know the God of the bible… then go beyond."
This idea of "going beyond" the Bible is intrinsic to much mystic thought. However, it potentially violates both the doctrine of "Scripture alone" and "faith alone," opting instead for an experience of God that transcends the typical restraints of Scripture. In such a scenario, the mystic concludes there are no boundaries (or very few) to one's experience of God. The experience alone is its justification and authority. Thus, you must "Know the God of the bible… then go beyond."
Similarly, in The Forgotten Way Meditations, Ted Dekker describes the "revelations" which led him to the re-discovery of superior knowledge.
"Then I heard another thought , like a voice but not a voice at the same time. 'Let go of all you think about Me, so that you can KNOW Me.' Translation; Let go of your intellectual knowing, so that you can experience my love (to know in a biblical sense.)" (From The Forgotten Way Meditations, p. 22)
This idea of "letting go," of surrendering "intellectual" knowledge for something deeper, more experiential is foundational to much Christian mystical thought. Often attached to this is the inference that biblical orthodoxy and/or traditional theological strictures are inadequate and must be transcended. Knowing the God of the Bible, according to the Christian mystic, often means going beyond the narrow confines of doctrine and its legalistic imposition.
But what if what we know about God is correct? What if the traditional theological parameters are INTENDED to keep us from going "beyond"? On what grounds can we distinguish the voice of God from the voice in our head, or the voice of the devil for that matter? If experience is the arbiter of truth, how in the world can we determine what is false?! And herein lies the potential problem with Christian mysticism — it swaps doctrine for experience, it subordinates what we know for how we feel.
Now, for the sake of clarity, let me shift gears here. What I am NOT suggesting is that mystical experiences should be shunned and that there are always clean, tight boundaries between doctrine, practice, and experience. I DON'T believe Christian mysticism (depending upon how one defines it, of course) is always inherently evil. I have benefited from some who could be labeled as Christian mystics and have had experiences that have challenged certain theological beliefs of my own.
With much hesitancy, I agree with Donald Miller when he said, "You cannot be a Christian without being a mystic." Yes, there's a lot to unpack and qualify there. However, the fact that strange, often unexplainable, weird things fill Scripture and Christian history is beyond dispute.
In my article, Another Perspective on Ghosts, I argue that "paranormal phenomenon does not always fit tightly into our theological framework." I think the same could be said of mystical experiences.
It is simply too easy to resign all paranormal phenomenon into the category of the demonic. Samuel's "appearance" [I Sam. 28] was not viewed as demonic, nor was the Transfiguration of Moses and Elijah [Matt. 17]. Furthermore, we have no need to "test the spirits and see whether they are from God" (I Jn. 4:1) if all spirits (or spiritual phenomenon) are categorically evil. So while the Bible cautions us about deceiving spirits, it does not go so far as to say that all "encounters" are necessarily of the "deceptive" order.

I understand that this might trouble some folks. The larger issue, as I see it, is coming to grips with the world we live in. Scripture paints a universe of vast mystery, teeming with intellects (visible and invisible) both good and evil, and phenomenon beyond our wildest imaginings. This is why the Bible contains wondrous stories — stories we often take for granted — about miracles, visions, reviving corpses, warrior angels, talking mules, fiery chariots, demonized swine, tongues and prophecies. We simply live in a supernatural world. The downside—paranormal phenomenon does not always fit tightly into our theological framework. Deal with it.
I think the same can apply to mystical experiences. We live in a weird, wonderful world and shouldn't expect that all mystical experiences fit tightly into our theological framework. However, the Bible still provides a framework and cautions us about over-stepping its bounds.
In a private, group conversation with Ted Dekker at the aforementioned conference, he suggested that the apostle Paul was one of the great Christian mystics. I had to concede there was truth to that! Paul had many strange experiences of God. He was struck from his horse by God's light on the Road to Damascus (Acts 9). He used "mystical" language, praying that God would open the eyes of our hearts (Eph. 1:18) and reveling in the fact that believers are seated with Christ in heavenly places (Eph. 2:6). In fact, the apostle Paul was even caught up to the third heaven, unsure whether he was "in the body or out," and witnessed things that words could not describe (II Cor. 12). We cannot study the apostle Paul's life without conceding the miraculous, mysterious, and, yes, even the mystical. However, that same apostle warned about "giving heed to seducing spirits, and doctrines of devils" (I Tim. 4:1) and cursed anyone who would preach a false gospel (Gal. 1:8). In this way, he struck a balance, writing:
"Do not put out the Spirit's fire; do not treat prophecies with contempt. Test everything. Hold on to the good." (I Thessalonians 5:19-21 NIV)
I think those words are a fitting framework for how we should approach the issue of Christian mysticism. We are to "test everything" — that means we shouldn't blindly assume that every voice is the voice of God, or that every experience, no matter how profound, is legit. But in all our testing, we must not "put out the Spirit's fire." KJV translates that, "quench not the Holy Spirit." Test, but don't quench. Be critical, but not unbelieving.
The wrong thing to do is to embrace ALL mystical claims and experiences. Equally wrong is to reject ALL mystical claims and experiences. Test, but don't quench. Cling to what is right and true. Maintaining this balance is one of the great challenges and dangers of Christian mysticism. How can we be open to new spiritual experiences and a deeper relationship with God without being driven by our emotions or ensnared by false doctrine? Must we go "beyond" the Bible in order to really know God? Then what good is the Bible if only to lead us to rewrite its boundaries? Is it possible to adhere to sound doctrine yet pursue more esoteric practices or experiences? If so, how do you know when such a doctrinal boundary has been reached?
Chesterton wrote, "The Christian ideal has not been tried and found wanting. It has been found difficult; and left untried." In realty, it is probably more true to say that the Way has been "found difficult; and left untried" than that it has been "forgotten."
Which is why I've concluded that the best posture toward Christian mysticism and its claims is not indiscriminate embrace, but sober discernment.